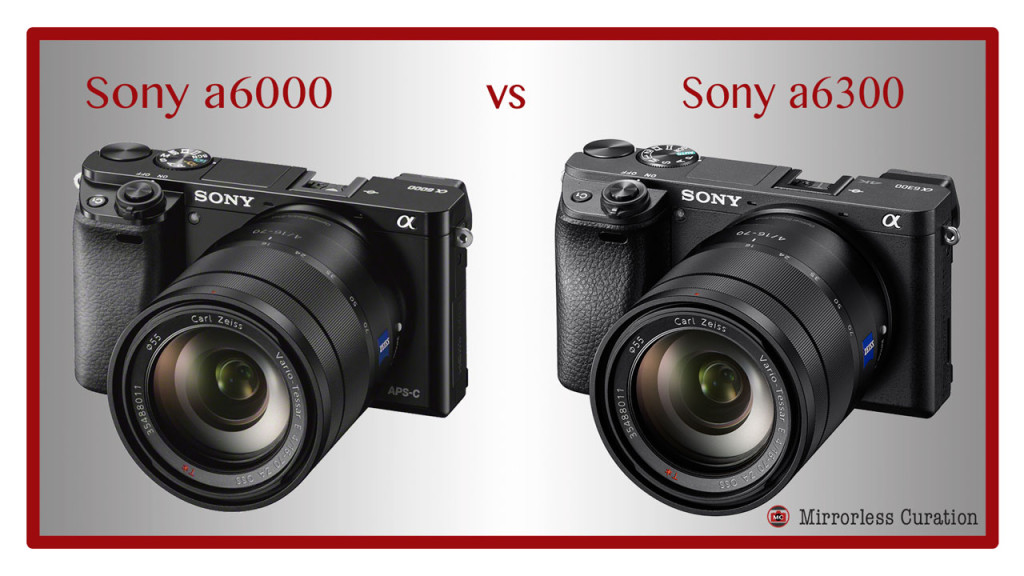 It's hard to believe that two years have passed since Sony released its extremely popular flagship APS-C camera, the Sony a6000. The camera was a recipe for success for one very simple reason: it was affordable yet offered all the latest technology, much of which hadn't ever been integrated on a mirrorless camera before or could only be found on the very expensive high-end models.
The new a6300 is the successor to this popular model, and it proves that Sony is still one step ahead of the game in terms of technological advancements. Indeed, it was even suggested on rumour sites that Sony deliberately delayed the release of the new model so that the competition could catch up!
Below you can find the ten most significant differences between the Sony a6000 and its successor, the a6300. Hopefully, this list will help you decide whether or not an upgrade is worth your while!
---
Ethics statement: The following is based upon official specifications and our personal experience with Sony cameras. We were not asked to write anything about these cameras, nor were we provided with any sort of compensation. Within the article, there are affiliate links. If you decided to buy something after clicking the link, we will receive a small commission. To know more about our ethics, you can visit our full disclosure page. Thank you!
---
1. A brand new 24.2MP Exmor CMOS sensor
The a6300 has a newly developed 24MP APS-C sized Exmor CMOS sensor which Sony claims will maximise efficiency and overall performance. Although the resolution is a little less than the previous model – 24.2MP versus the 24.3MP of the a6000 to be precise – it employs copper wiring in its structure to improve light collection efficiency and accelerate readout speeds. This, in tandem with the updated BIONZ X processor, should allow for the production of less noise and higher resolution.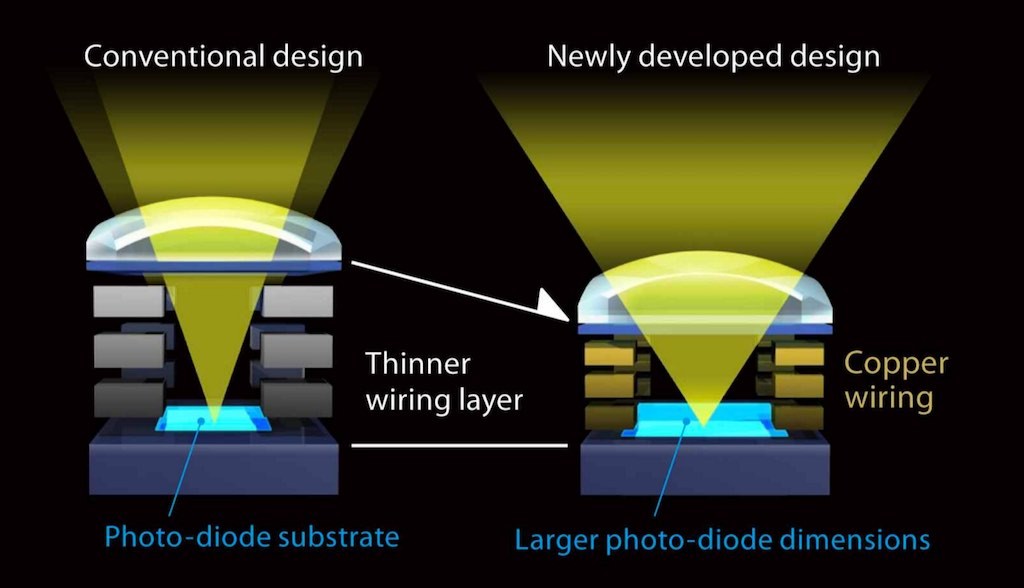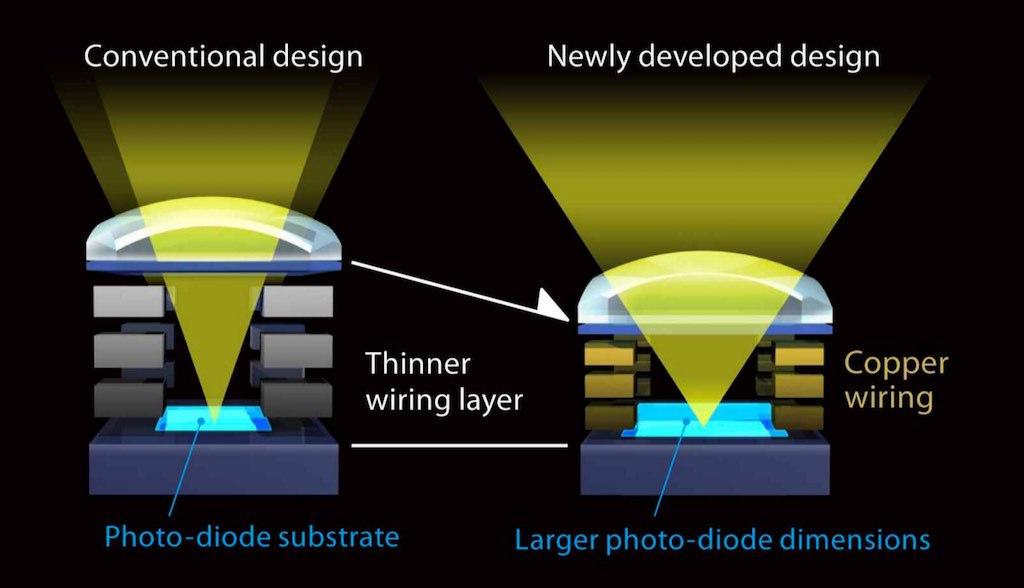 The a6300 provides 14-bit raw uncompressed output and 16-bit image processing for raw recording, allowing for optimal adjustments to image quality in post production.
Update: the a6300 doesn't have uncompressed RAW. Apologies for the mistake.
2. Increased ISO sensitivity
Speaking of image quality, the Sony a6300 also has an expanded ISO sensitivity range of 100-51200 whereas the a6000 was limited to 100-25600. The way in which the new sensor and updated processor work together should result in cleaner images at the mid-to-high ISO values. If these improvements make values such as 6400 and 12800 usable for most applications, it will certainly be a welcome update.
As a side note, it is also worth mentioning that there is now an ISO Auto minimum shutter speed option on the a6300. Hooray!
3. Uninterrupted live view on EVF / LCD at up to 8 fps
For those who miss the immediacy of an OVF, the a6300 supports uninterrupted live-view continuous shooting with the EVF and LCD at up to 8 fps. Though we've yet to test it, this kind of speed should simulate the real-time shooting experience that comes with using an OVF while retaining all the benefits of an EVF.
4. Improved autofocus system for stills and video
Many updates have been made to the autofocus system, so let's begin with the smallest. According to Sony, the a6000's 4D FOCUS™ hybrid autofocus system has been updated on the a6300, delivering the world's fastest AF acquisition time of only 0.05 seconds. The reason this is only a small improvement, however, is because the a6000 already had an excellent acquisition time of 0.06 seconds.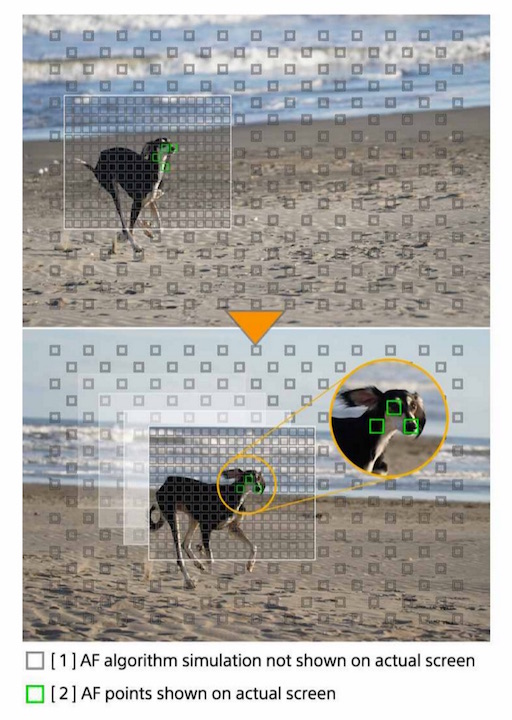 The real show-stopper here is the new High-density tracking AF technology that improves subject detection and tracking performance. In contrast with the a6000's 198 phase detection points and 25 contrast detection points, the new a6300 has a whopping 425 phase detection points and 169 contrast detection points. The High-density technology can activate a large number of these points around a subject (7.5 times more than the a6000) and adjust them according to the subject's movement, all the while utilising the camera's 11 fps continuous shooting and the aforementioned 8 fps continuous live-view mode.
Since the AF points cover the entire field of view, the camera should be able to effectively track fast-moving subjects across the frame, potentially making it an excellent sports or wildlife companion.
It should also be mentioned that you can now use autofocus even while magnifying your scene on the screen or viewfinder. This will allow you to make finer adjustments to your focus for genres like macro photography that require extreme precision. Other additions include expanded flexible spot AF and Eye AF in AF-C mode.
As for movie shooting, Sony states that the a6300 focuses twice as fast as its predecessor. The AF speed/AF tracking sensitivity settings are also present.
5. Focal plane phase-detection for A-mount lenses
A-mount users will be over the moon to learn that the a6300's 425 phase detection AF points, enhanced tracking and focus accuracy will all be available when using A-mount lenses with a mount adapter like the LA-EA3. Although it was possible to adapt A-mount lenses to the a6000, it was not possible to access the built-in phase detection points. The only way to have phase detection points was to use the LA-EA2 or LA-EA4 with built-in Phase Detection AF.
6. Silent shooting mode
Anyone who has heard the grating sound of the a6000's shutter will know exactly why this is such a pleasing addition. With the a6300, you can now shoot silently and discreetly in locations where the sound of a shutter could draw attention. It is available even in continuous shooting up to 3fps with AF/AE tracking.
7. 4K movie recording and 120 fps slow motion
Here we have a massive improvement to the Sony APS-C line-up. The new a6300 is the first non-full-frame interchangeable-lens Sony camera capable of shooting and recording internal high resolution 4K video (XAVC S at 100mbps) with full pixel readout and no pixel binning in the popular Super 35mm format.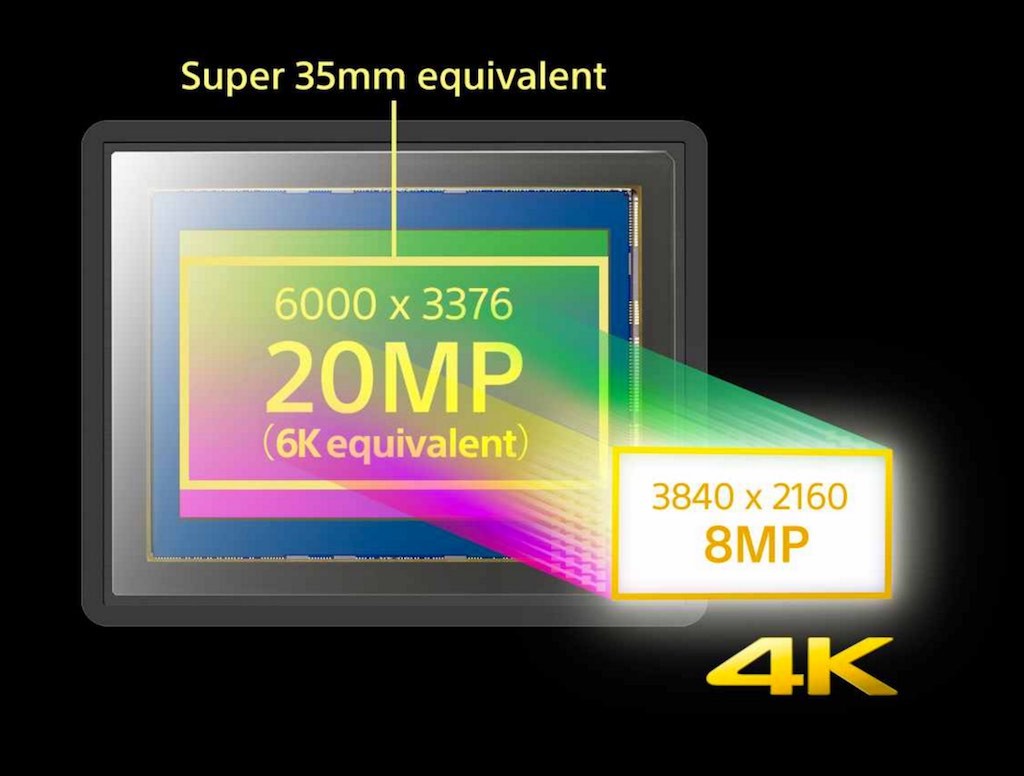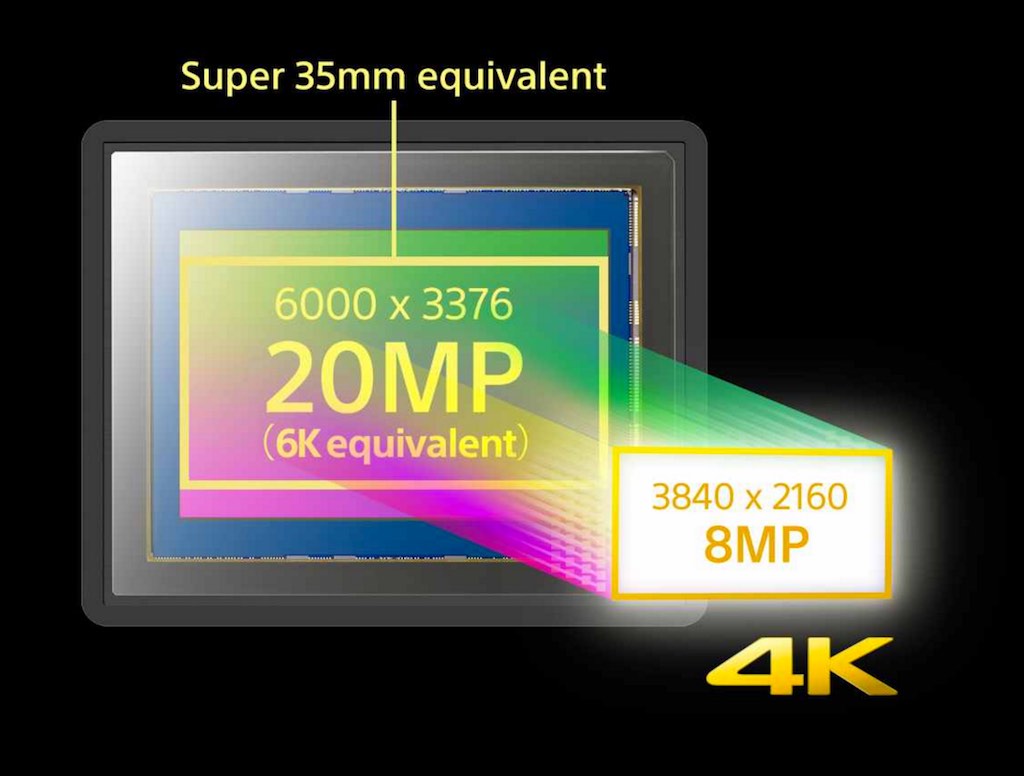 Like the a6000 with firmware update 2.00 installed, it also uses the XAVC S codec for Full HD at 50 Mbps.
Also included are S-Log gamma recording with Gamma Display Assist (a new function that allows you to check your images and focus while recording S-log movies), S-Gamut for a wider colour space, and enhanced Zebra functionality for greater exposure control.
Another characteristic is the ability to shoot Full HD at 120 fps at 100 Mbps. This was seen on a Sony camera first with the compact RX100 IV and RX10 II and was later implemented on the A7s II.
You can watch our video comparison concerning the movie capabilities below.
8. Improvements to design, operability and ergonomics of the body
On the surface, the a6300 looks quite similar to the a6000, so much that you might have difficulty telling them apart. There are, however, a few key updates to the body that place the a6300 a step above its predecessor.
Most significantly, the camera has an updated magnesium alloy body that is both dust and moisture resistant (but not completely weather sealed). The lens mount structure has also been updated and reinforced, as have the shutter release button and mode dial. There are now a total of 9 customisable buttons versus the 7 buttons of the a6000, to which you can assign any one of 64 functions.
9. Further updates to the EVF and LCD
The EVF of the a6300 has been updated to a high resolution XGA OLED Tru-Finder with approximately 2.4 million dots of resolution with corner-to-corner visibility. Since the a6000's EVF, at only 1.4 million dots of resolution, actually had less resolution than that of its predecessor the NEX-6, this is a very welcome update.
There is also new mode for the EVF that allows the display of images at 120fps, making the live view more clear and smooth.
10. Support for line input from professional audio devices
The final improvement worth mentioning is the new microphone line input that accepts external microphones and supports XLR input with Sony's XLR adapter kit (XLR-K2M / XLR-K1M / ECM-XYST1M). The a6000, on the other hand, only has a built-in stereo microphone, so an external recorder is required to record better audio.
---
Other articles like this one:
---
It is clear that the new Sony a6300 is aimed at advanced amateurs and professionals interested in shooting fast action, be it sports, wildlife or even children or pets running wild around the garden. And with a price tag of $1000 USD, it remains faithful to the ethos of the original a6000: advanced technology and an attractive price in the same compact package.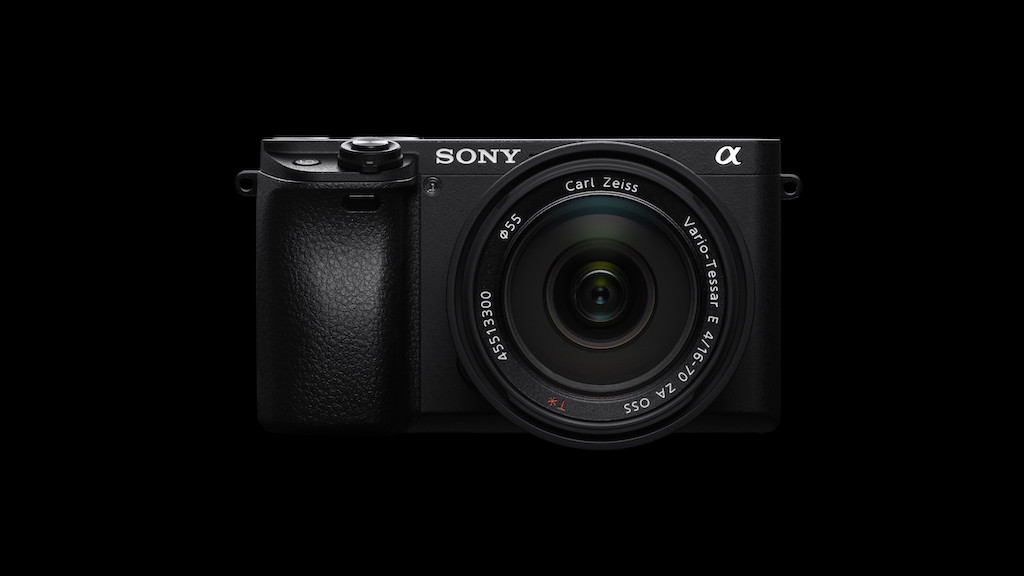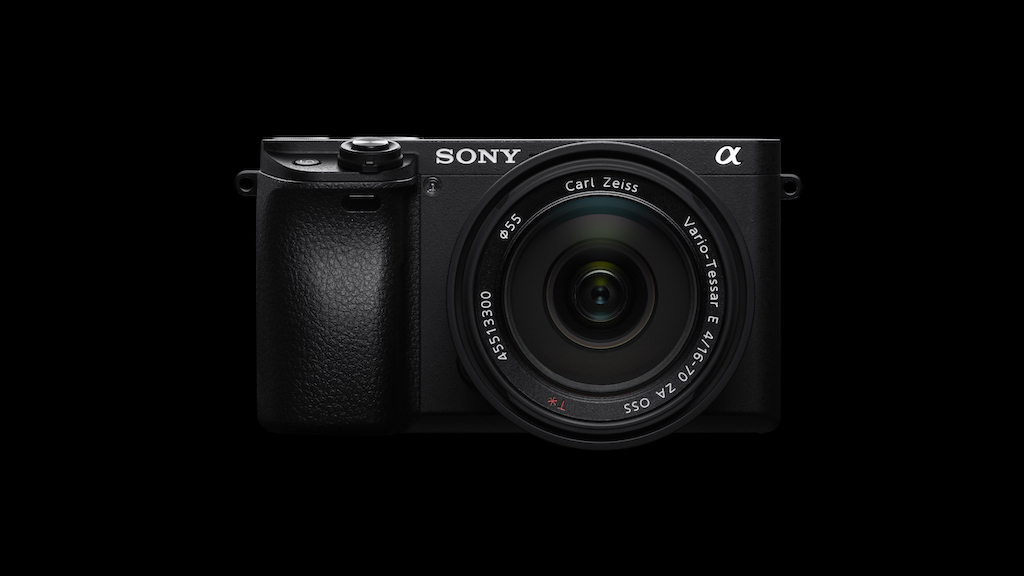 There are only two features whose omission I can't help but bemoan.
One is the 5-axis stabilisation, which has become commonplace on all the latest full-frame models. It wouldn't be so much of an issue if all Sony E and FE lenses were stabilised but this isn't the case. Perhaps it was too much to ask of a body of these dimensions, perhaps they are saving it for a future model – either way, it is a shame it didn't make the cut.
The second is a touchscreen whose exclusion is far more irksome. We know that Sony is capable of implementing this technology on their cameras because the a5100 has one, so why not give this useful feature to an advanced model like the a6300?
If you'd like to find out more about the a6300, you can read our full news article about the camera or check out the official press release on the Sony website.
Check the price of the a6000 at B&H Photo and eBay
Check the price of the a6300 at B&H Photo and eBay
---