Today we meet the Sony a6300, the long-awaited successor to the extremely popular a6000, a model that won the hearts of both professionals and enthusiasts for the advanced technology it offered in such a small and inexpensive package.
So, what does the new a6300 have to offer? Quite a lot as it turns out, which is little surprise given that we're talking about Sony here!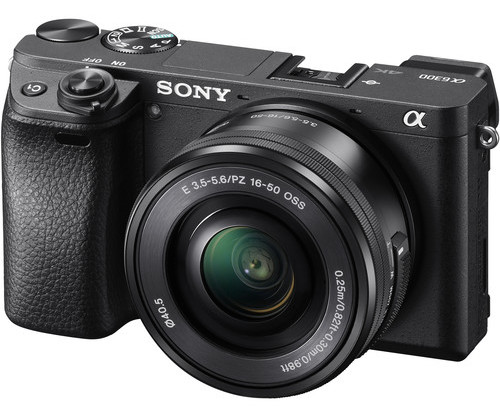 The Sony a6300 is made of robust, magnesium alloy with a dust and moisture resistant chassis, a reinforced lens mount and a redesigned shutter release button and mode dial. It features a total of 9 function buttons to which you can assign no less than 64 different functions, making it one of the most customisable APS-C cameras on the market today. The body also features a digital level gauge to tell you whether or not the camera is level in both the horizontal and front-back directions.
The EVF has been updated to 2.4 million dots of resolution but the tilting LCD (sadly) hasn't been given touch sensitivity. Both support live-view continuous shooting at 8fps, simulating the real-time shooting experience of an OVF. Additionally, there is a new mode in the EVF that allows for the display of images at 120fps. This will ensure "that action is displayed smoothly with very few afterimages, making subject tracking through the Tru-finder easier than ever."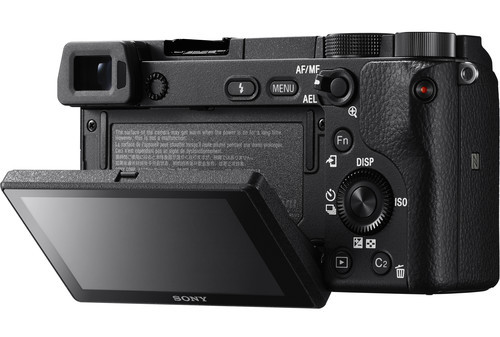 However, it is not on the changes to the outside that are so impressive as those on the inside. Sony is a brand that loves "firsts" and there are quite a few on this new model, some of which are brand new and others which have trickled down from the flagship full-frame camera, the A7r II but have never been seen on an APS-C model before.
First, let's talk about the brand new 24.2MP APS-C sensor. Unlike the previous model, it has copper wiring in its structure to improve light collection efficiency and readout speed. The ISO sensitivity range has also been increased to 100-51200. Coupled with the updated image processing algorithm of the BIONZ X processor, we should see positive improvements to noise control and resolution.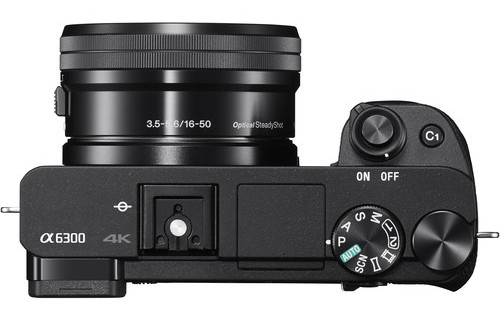 While the a6300 retains the same 4D FOCUS system as the a6000, it has been improved to acquire focus in just 0.05s. This makes it the camera with the world's fastest AF acquisition time.
It has an impressive 425 phase detection AF points, the world's higher number of AF points on an interchangeable lens camera, and it incorporates a new High-density tracking AF technology that improves subject detection and tracking performance. According to the official press release, it quickly activates a large number of AF points around a subject and adjusts them according to the subject's movement. Point density is 7.5 times more than the a6000 and you can use autofocus in focus magnifier mode, expanded flexible shot AF, Eye AF in AF-C and more. It is also pleasing to see that the new model has a silent shutter option.
There is some good news for A-mount users as well, as all the above-mentioned AF features are available when using A-mount lenses with a mount adapter like the Sony LA-EA3. This was already possible with the A7 II and A7r II models but is a first for a Sony APS-C interchangeable lens camera.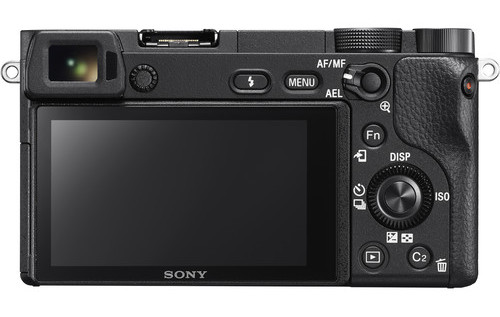 If that weren't enough, the camera can also shoot up to 11fps with C-AF and exposure tracking. It is worth noting that High-density tracking technology works at this speed and with the 8fps continuous live mode activated on the EVF/LCD. Sony promises all the advantage of an electronic and optical viewfinder combined in one package as they state in the press release:
It produces a real-time shooting experience that combines all the benefits of an electronic viewfinder with the immediacy of a through-the-lens optical viewfinder.
The new autofocus system and the live view capabilities could make this camera the ultimate tool for sports photography in the mirrorless segment.
Moving on to the movie capabilities, it can shoot and record in high resolution 4K video with full pixel readout and no pixel binning in Super 35mm format. This is yet another first for an APS-C camera. To quote the press release:
When shooting in 4K, the camera uses full pixel readout without pixel binning to collect 20 megapixels of information – approximately 2.4×5 (6K equivalent) as many pixels as 4K UHD and then oversamples the information to produce high quality  footage with exceptional detail and depth.
The camera uses an XAVC S codec for video and records at a bit rate of 100 Mbps (4K) and 50 Mbps (standard full HD). Interestingly, it also has the ability to record slow motion footage in Full HD at 120 fps at 100 Mbps. While recording, AF speed and tracking sensitivity are adjustable.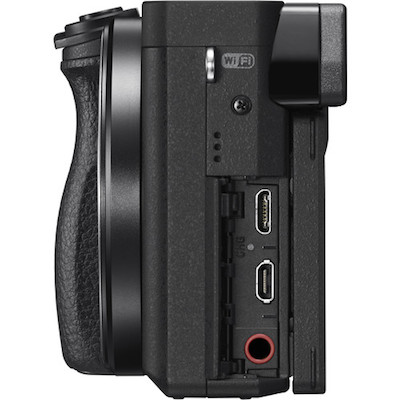 Like the A7r II, the a6300 offers S-Log gamma recording with 14-stop latitude in S-Log3 gamma and supports S-Gamut for wider colour space. There is also the Gamma Display Assist that allows you to monitor images or check your focus when recording S-Log movies. It comes with a microphone line input that accepts external microphones and supports XLR input with the XLR adapter kit. Other additions include enhanced Zebra functionality for greater exposure control, picture profile settings, Time Code / User Bit and much more.
The Sony a6300 is compatible with WiFi and NFC  and works with Sony's PlayMemories mobile app. It will be compatible with the new premium G Master lens line-up.
The body alone will be available for around $1000 or $1150 with the 16-50mm kit lens. It is expected to ship in March 2016.
The a6300 was announced alongside three new G Master FE lenses (find out more here).
Also check out: