Along with the new a6300, Sony also unveiled three new lenses that are aimed at the professional market. They are part of a new premium series called G Master™. The first three lenses in this series are the long-awaited 24-70mm and 70-200mm with a constant f/2.8 aperture and the 85mm f/1.4 portrait lens. All three lenses are compatible with the 35mm format of the A7 series.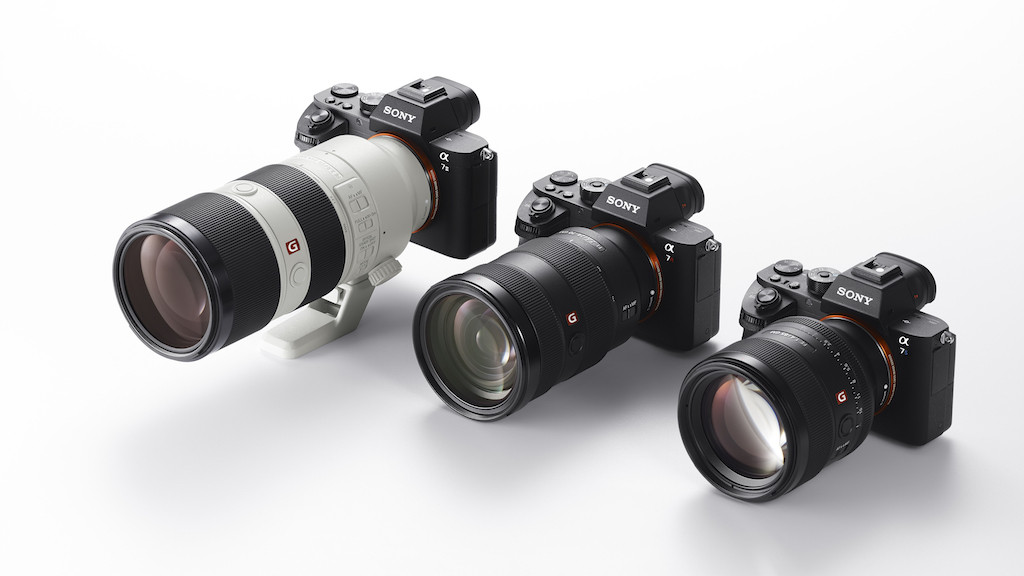 Sony makes many promises about the optical quality of these new lenses. They promise high resolution and a beautiful bokeh with innovative optical element technology, design and calibration. Each lens features a new XA element (extreme aspherical) that is designed to reduce aberration and resolve more resolution (0.01 micron) from corner to corner at all apertures and focal ranges. The new XA element also helps to minimise onion rings in the bokeh. Sony also used advanced bokeh simulation technology during the design phase. This is definitely an interesting move since these new lenses weren't produced with the assistance of its historical partner Zeiss. Sony seems to want to have its own series of high quality professional lenses for the FE system.
You can watch an official video below that highlights all these new characteristics.
Sony FE 24-70mm f/2.8 GM Lens
Users can no longer complain about the lack of f/2.8 zoom lenses in the FE catalogue. The FE 24-70mm f/2.8 is the standard zoom lens many professionals use on their Canon or Nikon DSLR.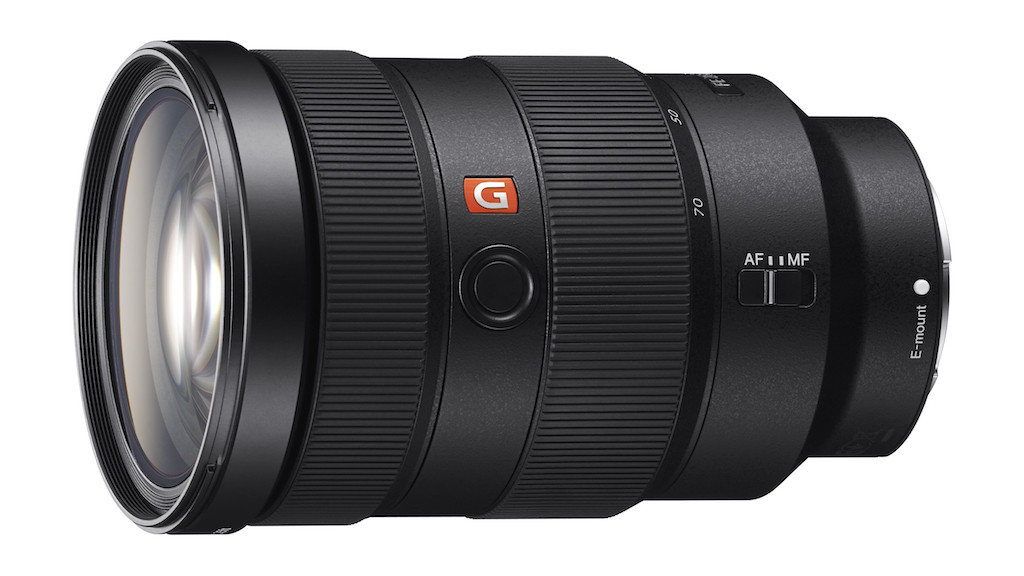 The lens design includes three aspherical elements and the new XA element. There is also an ED (Extra-low-Dispersion) element and a Super ED glass element to minimize chromatic aberration while maximizing resolution and bokeh without any unnatural color artefacts. There is also Sony Nano AR coating to suppress reflections and flares.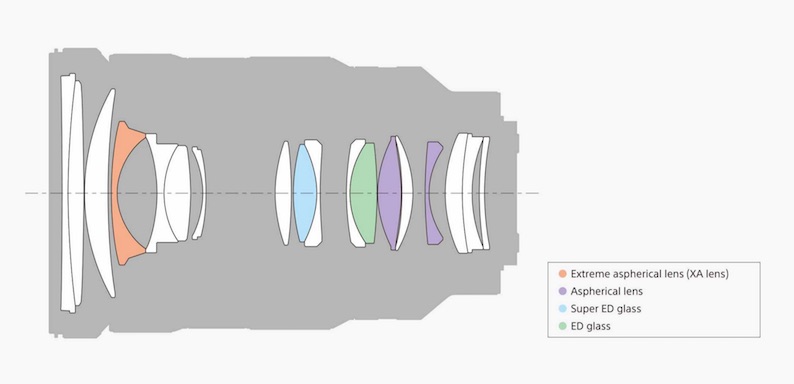 The aperture iris is composed of 9 blades to maintain an almost perfect circular shape at all apertures. The minimum focus distance is 38cm. There is no built-in stabilization which won't be a problem for the Sony A7 mark II series but can be disappointing for owners of the first A7 generation or the new a6300.
The lens includes a direct drive SSM (Super Sonic wave Motor) focusing system that has been improved via a new set of algorithms. The motor is quick, smooth and silent in still and movie modes.
In comparison to the FE 24-70mm f/4, the new lens weighs double (886g in total). It is also 4cm longer (136mm in total) and 1.3cm larger (87.6mm vs 73mm). The filter thread is 82mm. The new lens is dust and moisture resistant and includes the AF/MF switch as well as focus hold and zoom lock buttons. The hood has a release button too.
The FE 24-70mm f/2.8 GM Lens will be available in March and is priced at $2200 / €2400. It is slightly less expensive than the Nikkor VR version but definitely more expensive than the 24-70mm f/2.8 that lacks VR. Also the Canon (version II) lens is less expensive.
Sony also introduced two new matching filters for the lens: the VF-82MP MC protector and the VF-82CPAM Circular PL filter.
FE 70-200mm F2.8 GM OSS Telephoto Zoom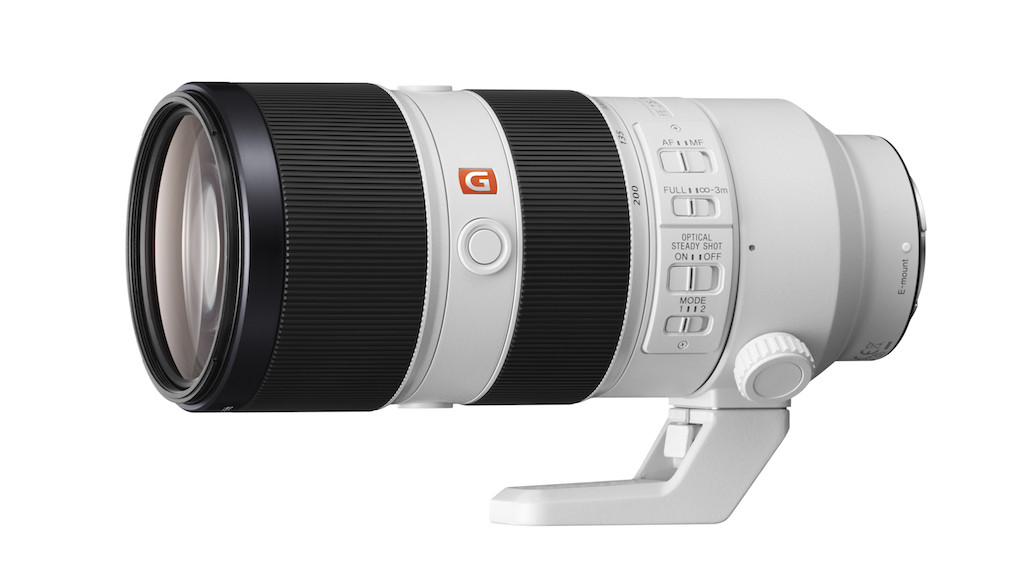 The second f/2.8 zoom lens is the classic 70-200mm telephoto. It features three advanced lens elements including XA, Super ED and ED glass components. It has Nano AR coating to minimize reflection and flares.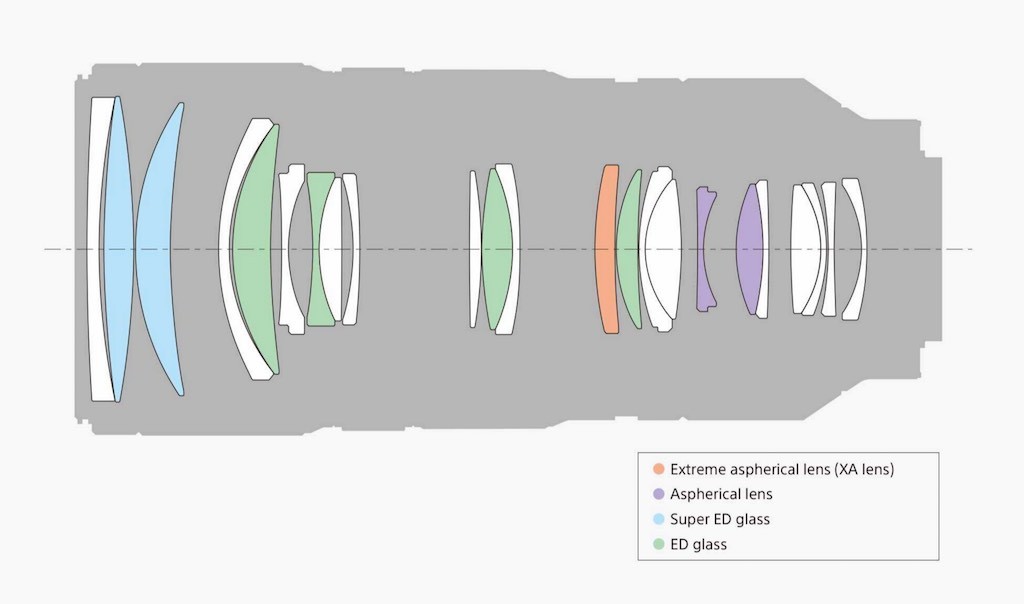 The focusing system has a floating mechanism which is a first for a Sony zoom lens and allows for a minimum focus distance of 96cm. It includes a SSM (Super Sonic Motor) and dual linear motors that work in conjunction to move the lens elements quickly. It features optical stabilisation (SteadyShot™) and a wobbling mechanism that minimises focus breathing when recording movies.
The lens is dust and moisture resistant and has an additional fluorine coating on the front lens. There is a focus hold button and a focal range limiter. The optical Steadyshot has a switch with two modes available. The lens weighs 1480g which is almost double the FE 70-200mm f/4. The dimensions are slightly larger however (88.0 x 200 mm vs 80 x 175 mm). Finally there is a rotating tripod mount included.
The price of this new lens has not yet been announced. However given the price of the 24-70mm f/2.8 and knowing the cost of the 70-200mm 2.8 A-mount we suspect that this new FE lens will be quite costly (probably near $3000).
What's more interesting is that with this lens, Sony also announced the new SEL14TC 1.4x and SEL20TC 2x Teleconverters. As of now they are only compatible with the new FE 70-200mm f/2.8 lens but we can imagine that more compatible telephoto lenses will be released later on.
New FE 85mm F1.4 GM Telephoto Prime Lens
Many portrait photographers were waiting for a 1.4 Portrait lens with a native FE mount and now they have it.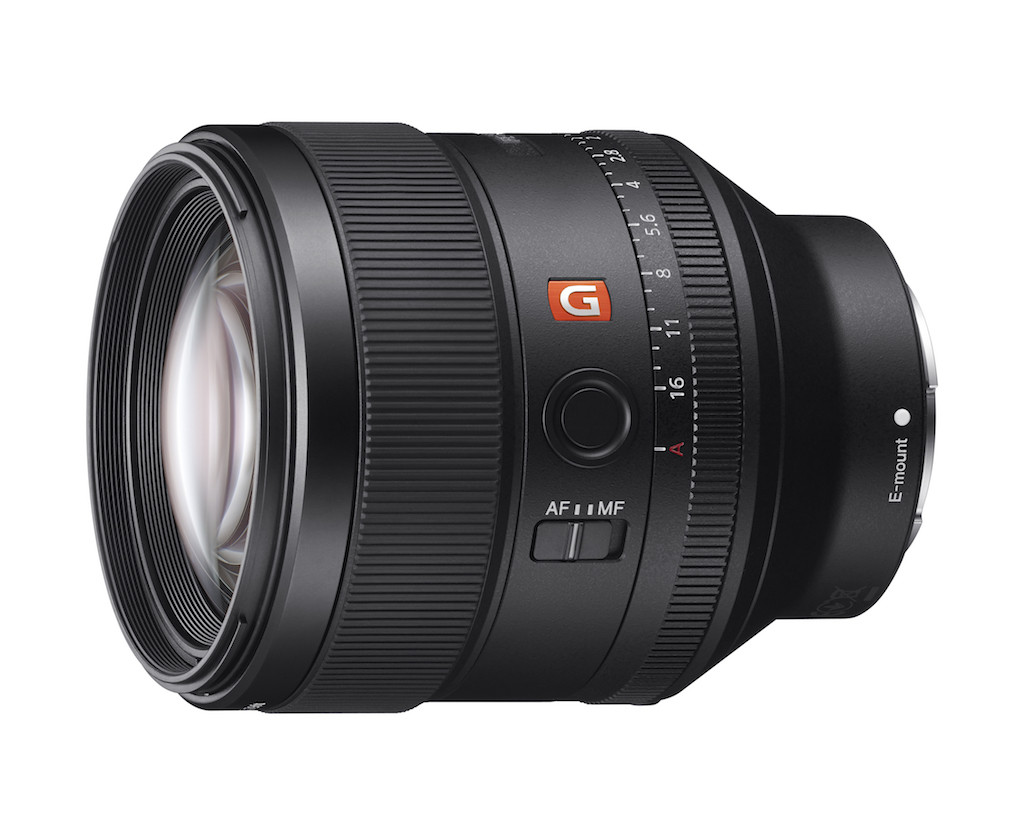 The lens features an XA element and three ED glass elements. It has a circular aperture with 11 blades (a first in a Sony α lens) to ensure a smooth and pleasant bokeh. There is the new Nano AR Coating to reduce flare and ghosting and ensure good performance in backlit and similar challenging lighting conditions. The minimum focus distance is 80cm.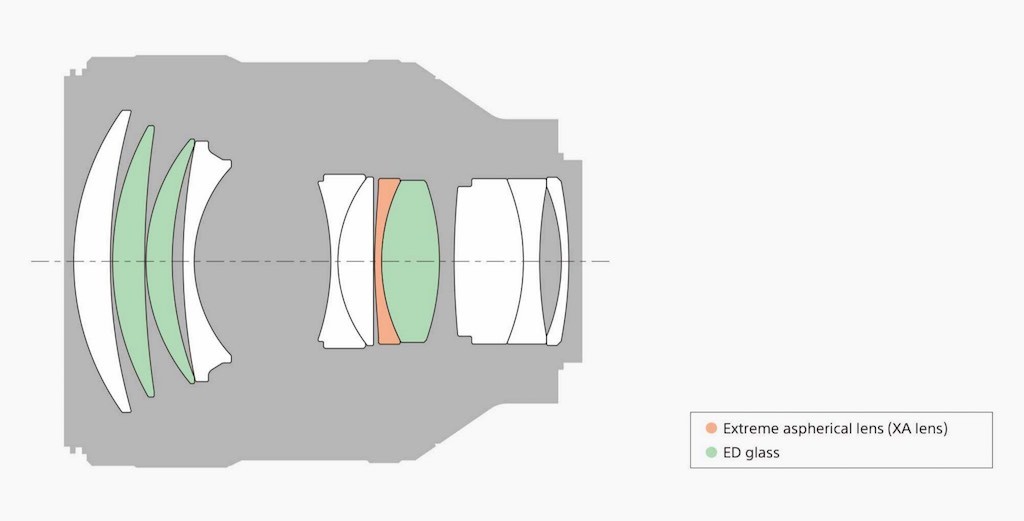 There is a ring drive SSM motor system to ensure good AF performance. It's also equipped with two position sensors that enhance the accuracy of the focus drive system and fully support the lens' high-resolution capability.
The new portrait lens is dust and moisture resistant. We can notice the aperture ring with on/off switchable click stops like the FE 35mm f/1.4. There is also a AF/MF switch and a focus hold button. It weighs 820g, is 107mm long and 89mm wide (filter thread is 77mm). By comparison the Zeiss Batis 1.8/85 is half the weight but only slightly smaller.
The FE 85mm f/1.4 GM will be available in March at the suggested price of $1800, €2000.
You can check out the first pictures taken with these lenses in the Sony official gallery here. Below is a video shot in 4K with the three lenses.
Also check out:
Welcoming the new Sony a6300 – Power in a small package