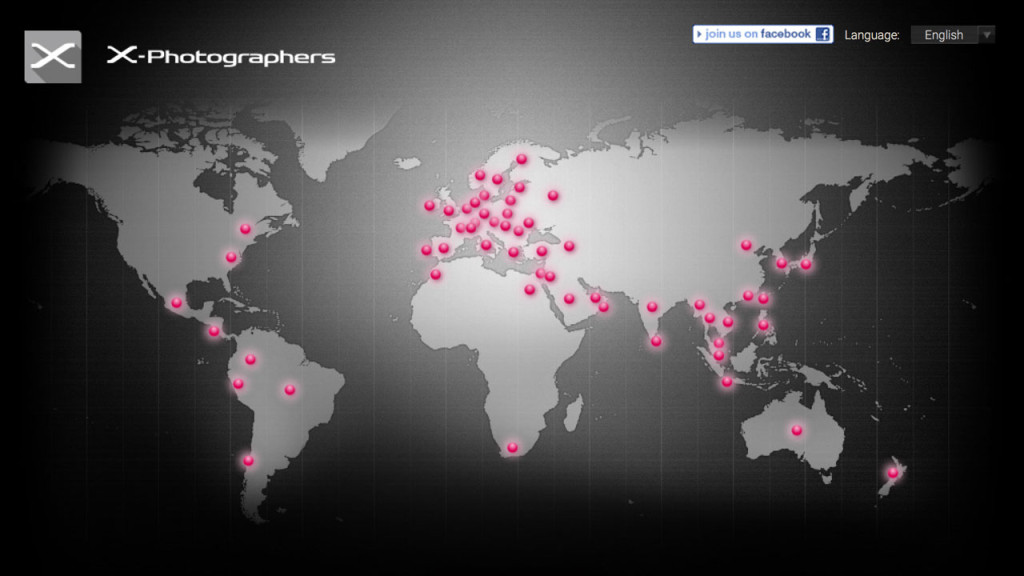 Interest seems to be growing in Fujifilm's community of X-Photographers lately, many of who have an excellent social media presence and contribute to the popularity of the brand with reviews and blog posts about their cameras.
The latest and perhaps best example of how X-Photographers contribute to promoting the brand is the Fujifilm X-Pro2 which, despite not available on the market yet, has already received a massive amount of coverage on the web: reviews, image galleries, usage with manual focus lenses, usage in sports environment, etc. Nearly all of these have been written by Fujifilm's ambassadors. You can see some of these articles here, here and here.
Of course, given the preferential treatment these photographers receive in exchange for their commitment to the brand, it is normal that people have begun to ask the following questions:
Are X-Photographers paid by Fujifilm to promote their products? And how can I become a Fujifilm ambassador?
In response to these questions, Canadian X-photographer Nathan Elson decided to make a video where he explains what it means to be an X-Photographer and how you too can become one.
This isn't the first time I've heard people ask whether or not ambassadors are paid by brands. For someone who is an observer from the outside and knows nothing about these types of partnership, it is a fair question to ask.
Let's summarise the most important statements from Nathan's video:
He was contacted by Fujifilm after he started using their cameras
He is not paid to say/write good things about Fujifilm products on his blog
X-Photographers have a special discount on pricing but they don't get the cameras for free. However Fujifilm may loan them some gear for a specific project carried out for the brand. Occasionally they will receive a product for free as a "thank you" for the project. For example, lately some of them received a final production version of the X-Pro2 with personalised serial numbers.
He is not required to shoot exclusively with Fujifilm cameras.
One of the key aims of the program for Fujifilm is to gather feedback from photographers using the camera in the field.
Fujifilm is also a client of his and Nathan gets a budget to shoot official images samples of a new product (a lens or a camera).
I believe this is the first time that an X-Photographer has come forward to explain exactly how the program works. But in total honesty, one could guess most of these answers simply by observing and following these photographers, Nathan included. As he states, shooting with Fuji gear only is not a requirement and if you follow some of the most popular X-Photographers out there, you will realise that their blog posts feature many images taken with non-Fuji cameras.
Furthermore, Fujifilm has an official page where you can find all the ambassadors. I counted them and they list 462 photographers from all over the world as of today. The most popular we always hear about make up only a small percentage of the total number of X-photographers out there. I think there are many reasons for this. Some X-Photographers share their thoughts and reviews in their non-English mother tongue so their reach is limited to their native country. Others are less interested in having a social media presence and are simply happy to be supported by a brand in exchange for feedback about their cameras.
Perhaps the most interesting question is:
Should we trust the Fujifilm reviews written by X-Photographers?
This question could be extended to any brand ambassador actually. Personally I think that the simple answer lies (once again) in the photographs.
If an ambassador is shooting with Fuji cameras for his work on a daily basis, it means that he puts food on the table with these products and therefore he must have chosen them for a good reason.
If an X-Photographer shoots with more than one camera system, it means that he prefers certain things on other cameras or that the Fuji cameras are not yet good enough to replace something else.
Every brand has its own ambassadors with different names (Olympus Visionaries, Panasonic Luminaries, Sony Artisans of Imagery, etc.) and I am sure each business relationship and contract is different. This doesn't mean an ambassador can't give you a good opinion about the cameras they work with. Plus, if you seek more information, there are plenty of other independent websites that write reviews and comparisons.
And this actually brings me to a final point. Since starting our main review site, MirrorLessons, we've received similar questions concerning our reviews. Indeed, some believe that the brands pay us to write the reviews, which of course is absolutely false. But even though we always strive to write unbiased articles, it is true that we chose to talk exclusively about mirrorless cameras and avoid DSLRs. So in a way, we chose a side as well.
Coming back to the X-Photographers, Nathan concludes by giving three pieces of advice on how to become (or try to become) an X-Photographer:
Be a full time pro (although there are X-ambassadors who aren't full-time photographers)
Use Fuji gear to create your projects (which is rather obvious)
Have a good social media presence
The three points above could be summarised as: get noticed with your work made with Fuji cameras. I think this can be a good start if you want to work with any brand.