Few cameras have been met with such enthusiasm and media attention as the Fujifilm X-Pro2. Exactly four years have passed since the launch of its incredibly popular predecessor and first interchangeable X series camera, the X-Pro1, and since then many substantial improvements have been made to the series, so much that internally the two models have little in common.
What is important to note, however, is that the key elements that made the original X-Pro1 a success have been carried over to the X-Pro2. These include the X-Trans sensor, which has been updated to incorporate 24MP, classic rangefinder design and innovative hybrid viewfinder. In designing the X-Pro2, Fujifilm had to be very careful to implement as many new features as possible without changing that which had already been perfected in the eyes of its users.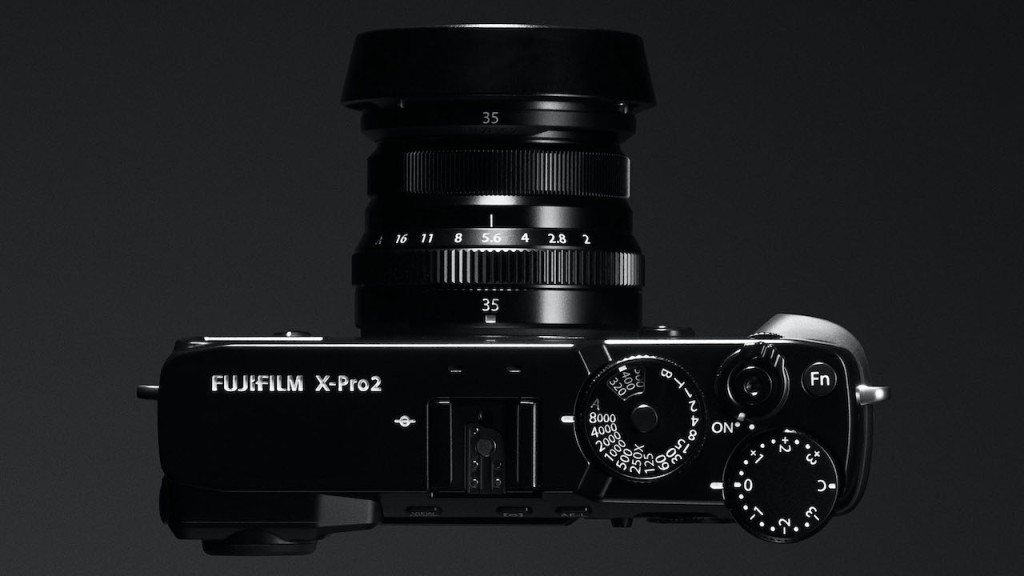 To celebrate five years of the Fujifilm X series, an event was recently held in Japan to which 100 X-Photographers from around the world were invited. It was here that the X-Pro2, along with the X70 and X-E2s, was officially announced. A couple of months before the announcement, each of these photographers was asked to take four photographs with the X-Pro2, one of which would be put on display at the event. Thankfully, quite a few of these photographers also found the time to write up their impressions of the camera for their respective blogs.
Below you can find ten of the best X-Pro2 reviews we've come across so far!
---
Damien Lovegrove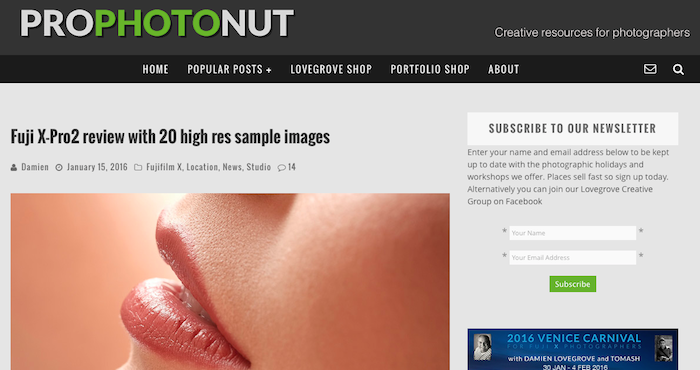 We had little doubt that portrait wizard Damien Lovegrove would be one of the X-Photographers selected to test the X-Pro2 months before its release. He was also one of 100 X-Photographers commissioned to take a photograph with the new camera for an exhibition in Tokyo. For his review, he has selected 20 of his best shots taken during various portrait shoots. He calls the X-Pro2 "a replacement camera that [is] true to the original concept," and feels it will keep street, documentary and reportage photographers going for the next four years.
Read Damien's review of the X-Pro2 here.
---
Patrick La Roque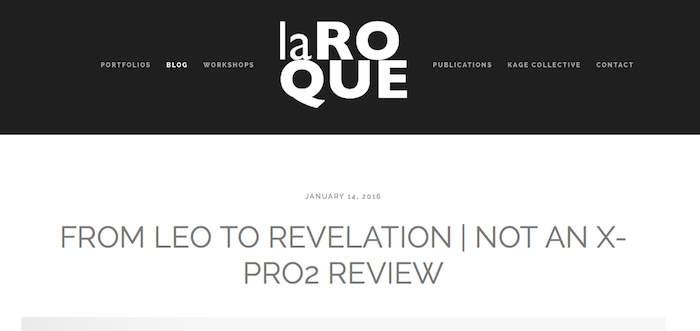 In true Patrick La Roque style, here we have a review that is "not a review" as he states in the title. Rather, we have a series of images and posts written in the style of a diary. He shares his entire experience with the X-Pro2, from the monumental day he received it in an unmarked black box at a local diner, to his frustration at not being able to share the camera and his images with the rest of the world. Of all the articles here, it is definitely the most intimate and compelling because of Patrick's incredible storytelling ability.
Read Patrick's review of the X-Pro2 here.
---
Flemming Bo Jensen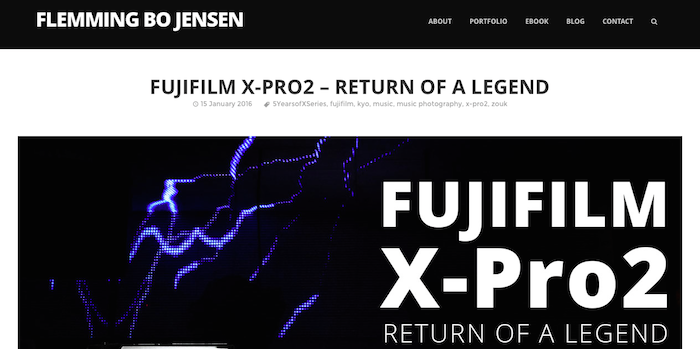 What I like about Flemming Bo Jensen's review of the X-Pro2, besides his stunning concert imagery, is that he is completely honest about his likes, dislikes and the things that make him go "hmm" as he states. It is the kind of honesty you wouldn't necessarily expect from an X-Photographer, which is very refreshing.
Read Flemming's review of the X-Pro2 here.
---
BigHeadTaco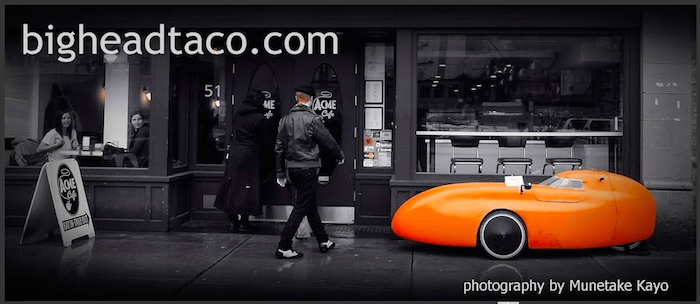 Munetake Kayo, better known as BigHeadTaco online, had the chance to use a pre-production X-Pro2 for a couple of months. Though his written impressions are quite short, he did make a 24 minute in-depth video that clearly covers the inception of the X series and how we arrived at the X-Pro2 five years down the line.
Read BigHeadTaco's review of the X-Pro2 here.
---
Ivan Joshua Loh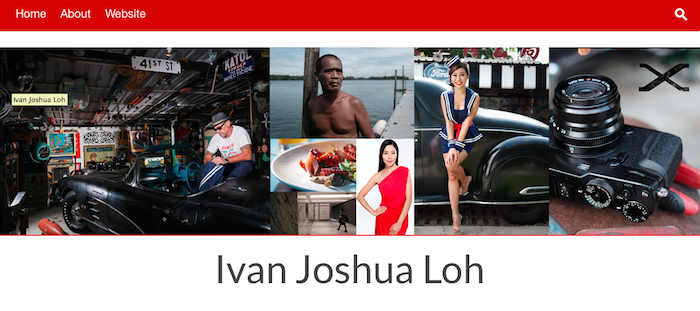 What makes X-Photographer Ivan Joshua Loh's review special is that he was able to use it for a very wide variety of genres, including portraiture, action, food and street. In his article, he shares the twelve key features about the new camera that he loves the most along with his best shots.
Read Ivan's review of the X-Pro2 here.
---
Charlene Winfred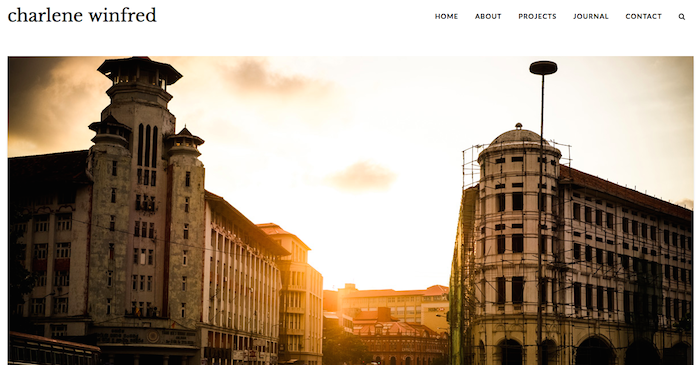 Here we have another photographer with both a knack for writing witty anecdotes and taking amazing photographs. In her review, Charlene Winfred places a focus on how the X-Pro2 has contributed to her style of street shooting, mixing her thoughts with beautiful imagery from the streets of Sri Lanka. It is short and sweet but definitely worth checking out!
Read Charlene's review of the X-Pro2 here.
---
Kevin Mullins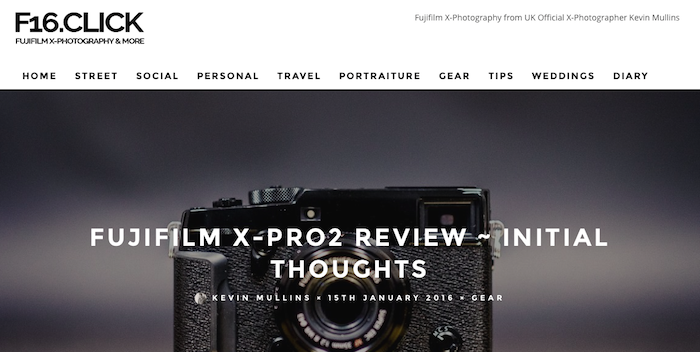 After a brief introduction, Kevin Mullins shares his first image ever taken with the X-Pro2. He himself admits that it is pretty unexceptional (it is a picture of the dashboard of his car) but is quick to point out just how clean the image is, despite having been taken at 12800 ISO. This observation sets the tone for Kevin's review, which is full of praise for the high ISO capabilities in low-light conditions, the ACROS film simulation mode, and the overall speed. Thankfully, he doesn't forget to share loads of gorgeous images from the various weddings he's shot either!
Read Kevin's review of the X-Pro2 here.
---
David Cleland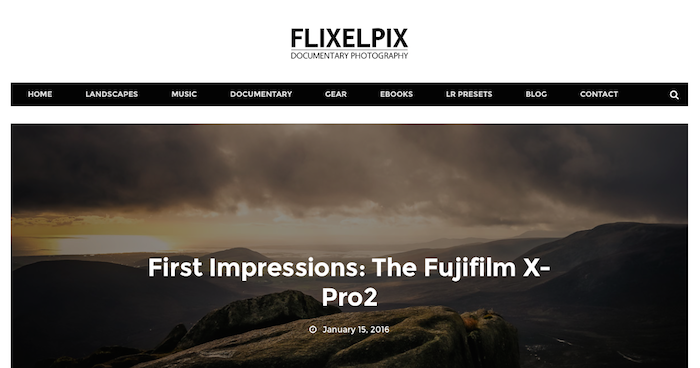 One of our favourite landscape photographers, David Cleland (better known as FlixelPix), also shared his first impressions about the X-Pro2 on his blog. Since his forte is surreal landscapes with lots of mist and cloud, the first thing he did with the new camera was bring it to the Mournes in Northern Ireland. The weather wasn't really on his side but he did manage to capture a couple of beautiful images of the mountains in the short window of time he had.
Read David's first impressions of the X-Pro2 here.
---
Donovan Bond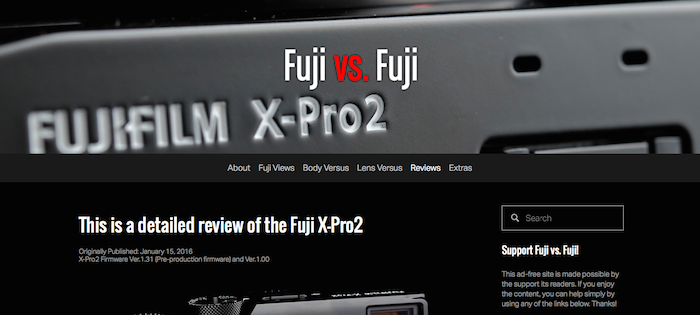 Donovan, who runs the popular Fuji vs. Fuji blog, has used/compared pretty much every camera in the X series. He had the chance to test the X-Pro2 for four weeks before posting his full review. Unlike some of the reviews presented here, which focus more on imagery, he takes a much more technical approach with an attention to detail you'd be hard pressed to find on another blog. It's definitely worth a read if you want to get to know all the ins and outs of the camera.
Read Donovan's review of the X-Pro2 here.
---
Jonas Rask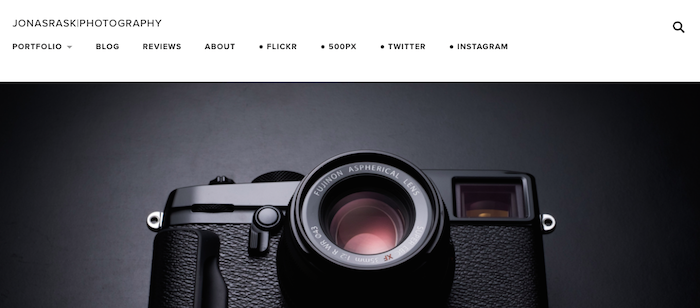 The final review I'd suggest reading is by Jonas Rask. Like the others on this list, he too received a pre-production X-Pro2 to test. He repeats much of what others have said – and to be fair, there is only an infinite number of things one can say about the camera – but what really stood out were his superb images, most of which can be found at the end of the article. They include a range of portraits, landscapes, and street, and I have no trouble saying that he excels at all three genres.
Read Jonas' review of the X-Pro2 here.
---
Reader suggested X-Pro2 articles:
Below you can find some excellent Fuji X-Pro2 articles suggested by our readers. If you come across an article that deserves a place on this list, just let us know on Twitter and we'll check it out!
Also be sure to check out our list of recommended lenses for the Fujifilm X-Pro2!