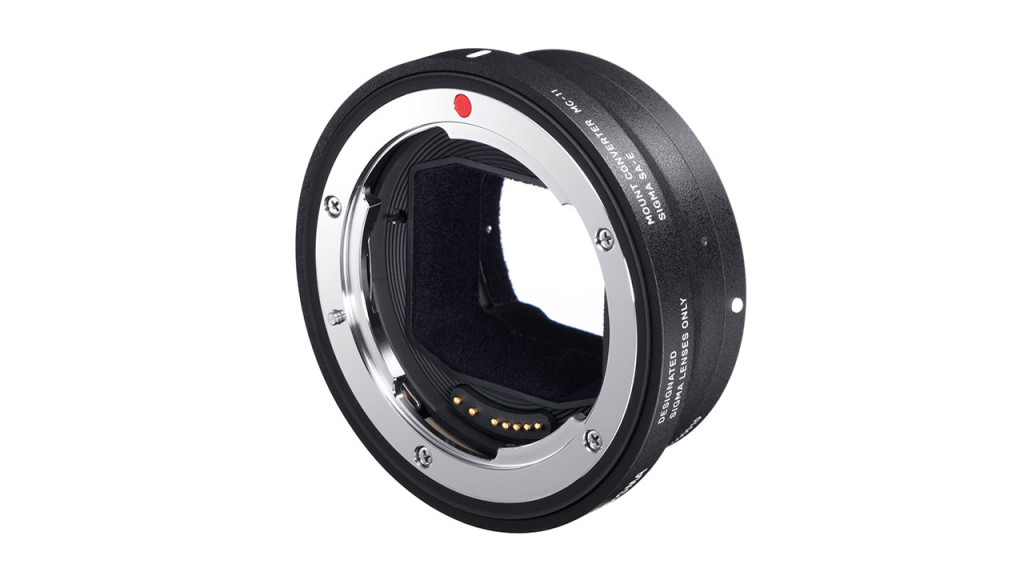 Today Sigma announced many products, including their new mirrorless cameras, two lenses and the MC-11 adapter designed for the Sony E-mount. The adapter will allow users to mount Sigma lenses with a SA or Canon EOS mount on Sony APS-C and full-frame mirrorless cameras.
The MC-11 includes electronic contacts to enable autofocus, optical stabilization, aperture control, exif data, and chromatic aberration / distortion correction. Sigma's DC APS-C lenses are also automatically compatible with the APS-C crop mode of Sony A7 cameras.
At first, we were quite excited about the announcement. On MirrorLessons, we wrote a dedicated article about using Sigma lenses (EOS mount) on the Sony A7r II with different adapters including the Metabones mark IV and the Fotodiox Pro, so I was hoping to see some further possibilities or simply more accurate performance with the MC-11. Sadly, there seem to be some limitations instead.
Update: according to the Dpreview hands-on video below, the MC-11 seems to enable all the AF modes on Sony cameras including Eye AF (which is great news!). Sigma seems to lack some precision in its official statement about the product.
The most surprising disappointment is the lack of compatibility in Continuous AF mode, even with Sony cameras that include phase detection AF. Considering the good results I achieved with the Metabones adapter, I don't understand why Sigma excluded this possibility. After all, zooms like the new 50-100mm f/1.8 lens designed for APS-C sensors could be a good option for the Sony a6300 but only if they can be used in C-AF.
My hope is that we'll see a firmware update later on since the MC-11 adapter can be updated with Sigma's USB Dock and a personal computer.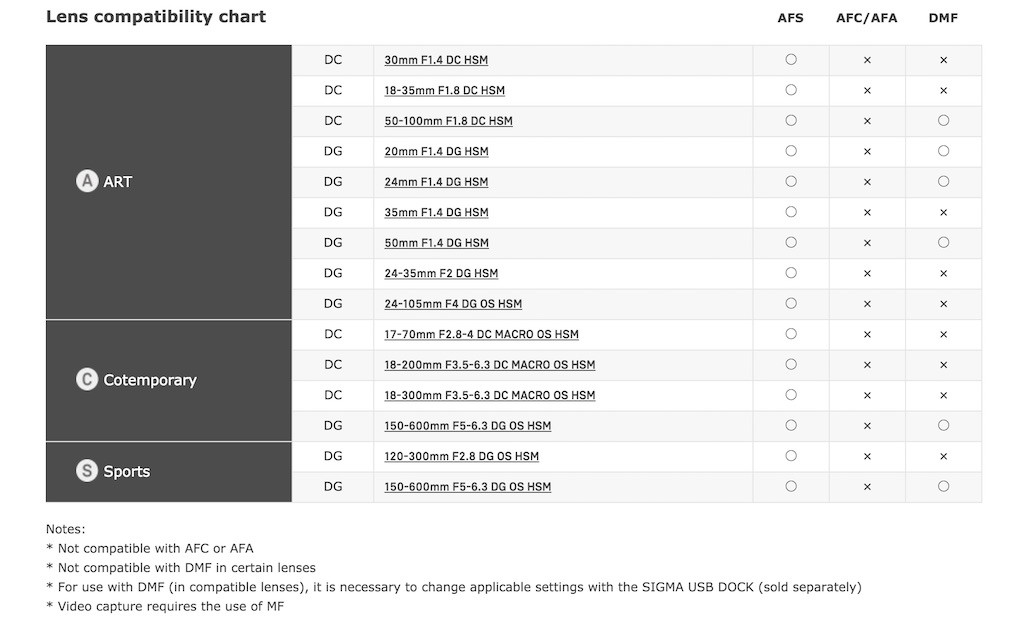 It is also worth mentioning that not every Sigma DSLR lens is officially compatible with the adapter. Only 15 of them are listed and they are part of the Art, Contemporary and Sports series. However Sigma doesn't deny compatibility with other lenses, including Canon lenses. Rather, they state that accurate operation is not guaranteed with lenses that aren't listed as being compatible. Note that the adapter won't be compatible with Sigma Teleconverters.
There is a LED display to indicate if the lens attached is compatible or not and if the MC-11 needs to be updated to be compatible with the specific lens. This suggest that Sigma is planning future firmware updates to expand the compatibility of its lens catalog.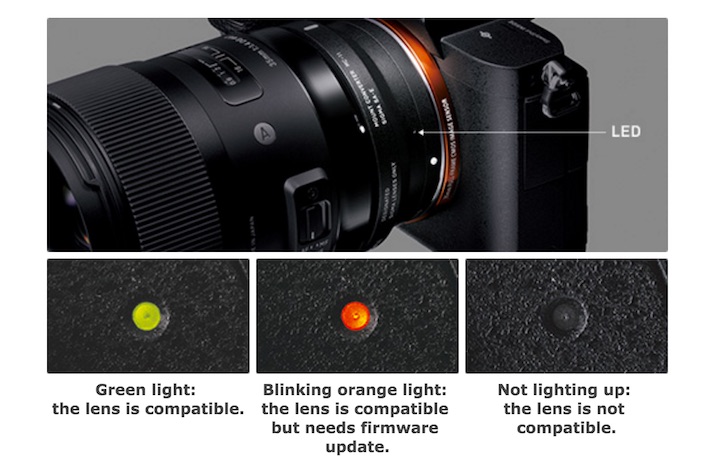 The adapter is made of robust metal and features flocking in its interior to prevent internal reflections. It will be available in April at the retail price of $249 / £180.