Although it lacks 4K and a few settings that Fujifilm reserved for the X-T2, the X-Pro2 is a capable camera when it comes to video quality in Full HD. We wrote about Steve MacDonald's dedicated website where he shares many tips and tricks about how to set up the camera for video and grade the footage.
Now Steve has gone a step further by publishing a 60-page complete guide about setting up the X-Pro2 for video work. It is aimed at photographers who own the Fuji flagship camera, and are interested in video but don't have experience with it.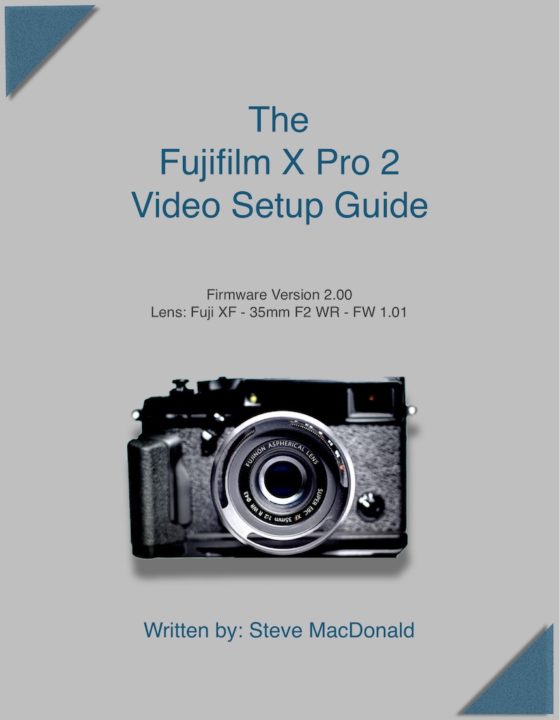 Steve goes in-depth about every aspect. He starts from the basic settings such as aspect ratio and frame rates, then moves on to all the information you need about audio, including which external microphones to use. No detail is left out including video editing, colour grading and LUTs.
You can visit Steve's blog here. As for the eBook, it is being sold on the popular FujiLove website. If you have already subscribed to FujiLove, you get a 20% discount. You can also watch some video tutorials and samples on his Youtube channel such as the ones below.