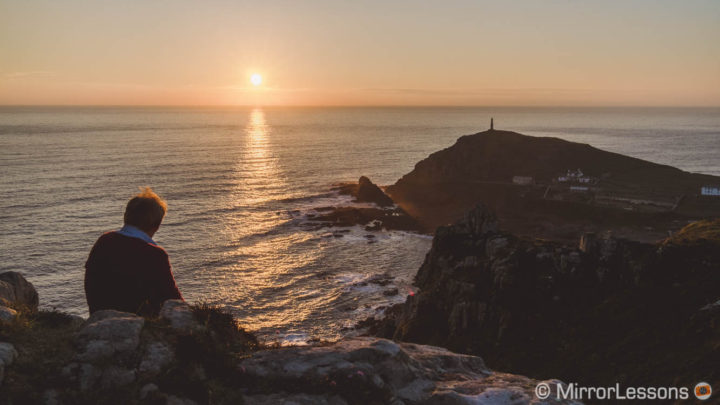 When you travel with the intent of taking photographs, you can go one of two routes: either pack one all-purpose zoom, or choose two or three compact and reliable primes. Let's have a look at the positives and negatives associated with each option.
---
Ethics statement: The following list is based upon our experience with E-mount lenses. We were not asked to write anything about these lenses, nor were we provided any compensation of any kind. All opinions we express are our own. Within the article, there are affiliate links. If you buy something after clicking the link, we will receive a small commission. To know more about our ethics, you can visit our full disclosure page. Thank you!
---
The all-purpose zoom
The all-purpose zoom is convenient in that it covers most genres relevant to travel photography, including landscapes, portraits and street. You'll hardly ever miss an important shot due to not having the right focal length or being too busy changing lenses, not to mention it is far less likely that dust and debris will end up on your camera's sensor between lens changes.
However, with convenience comes some compromise. Generally speaking, all-purpose zooms lag behind high-quality primes in terms of optical quality because they are more difficult to manufacture. In addition to lacking a very fast aperture, they may also suffer from softness, particularly in the corners and at either the widest or longest focal length.
---
The prime
The alternative to an all-purpose zoom is to use two or three primes with different focal lengths. The main advantage of a well-made prime lens is the optical quality – namely better edge-to-edge sharpness and micro contrast, as well as a faster maximum aperture. Many are also compact enough to fit inside your hand luggage or a small camera bag.
Unfortunately, it takes time to switch between prime lenses. You may see the perfect scene, only to realise that your current focal length is inappropriate and by the time you've changed lenses, the moment is gone. This is why it helps to train yourself to see the world through your current focal length so that you aren't distracted by scenes that are impossible to shoot. With experience you will also learn that in many situations, "zooming with your feet" (or adjusting your composition by moving around with the camera) is enough to capture what you want.
---
Which should I choose for the a6300?
Before you embark on your travels, it is important to decide whether you want to prioritise convenience or top optical quality, regardless of the camera system you use.
If you think you would prefer the convenience of an all-purpose zoom, one of the best options for the a6300 is the E 18-105mm f/4.
Check price of the Sony 18-105mm f/4 on B&H Photo
Despite being an all-purpose zoom, the optical quality is very good through the aperture range and across the focal lengths, making it useful for a wide variety of applications. Thanks to its built-in optical stabilisation that works for stills and video, you can easily use the non-stabilised a6300 at slow shutter speeds. The lens also features a constant f/4 aperture which, although not extremely bright, is better than the maximum aperture of f/5.6 or f/6.3 many zooms offer. Finally, it comes with an electronic zoom switch on the side of the barrel, allowing for seamless zooms in video mode.
The main drawback is its size but if this is the only lens you have to pack, it matters less.
Primes are a little more difficult to recommend as each photographer has his or her own favourite fields of view.
For travel photography, one of the most appealing options is the trio of E-mount ART primes from Sigma: the 19mm f/2.8 (28mm equivalent in 35mm format) for wide-angle landscapes and cityscapes, the 30mm f/2.8 (45mm equivalent in 35mm format) for street and urban photography and the 60mm f/2.8 (90mm equivalent in 35mm format) for portraits.
Check price of the Sigma 19mm f2.8 on B&H Photo
Check price of the Sigma 30mm f2.8 on B&H Photo
Check price of the Sigma 60mm f2.8 B&H Photo
Not only are these lenses extremely compact and affordable, costing in the region of $600 for all three, but they also provide very good optical quality and a decent 2.8 aperture. However, unlike certain Sony lenses, they all lack optical stabilisation and phase detect autofocus only works at the centre of the frame.
If you have a larger budget, there is another trio that could satisfy your needs: the Rokinon 12mm f/2 (18mm equivalent in 35mm format) for landscapes, architecture and astrophotography, Sony E 35mm f/1.8 (50mm equivalent in 35mm format) for street and urban photography and the Sony E 50mm f/1.8 (75mm equivalent in 35mm format) for portraits.
Check price of the Rokinon 12mm f2 on B&H Photo
Check price of the Sony 35mm f1.8 on B&H Photo
Check price of the Sony 50mm f1.8 on B&H Photo
Both Sony primes are autofocus lenses that are very sharp, have a fast aperture, come with optical stabilisation and are fully compatible with the phase detect autofocus system of the a6300, while the manual Rokinon lens is one of the most highly recommended wide-angle primes for the E-mount because of its excellent corner-to-corner sharpness and coma control.
For these three lenses together, you will end up paying just over $1000, so it is worth considering how important extra features such as a fast aperture and stabilisation are to your photography before you make the investment.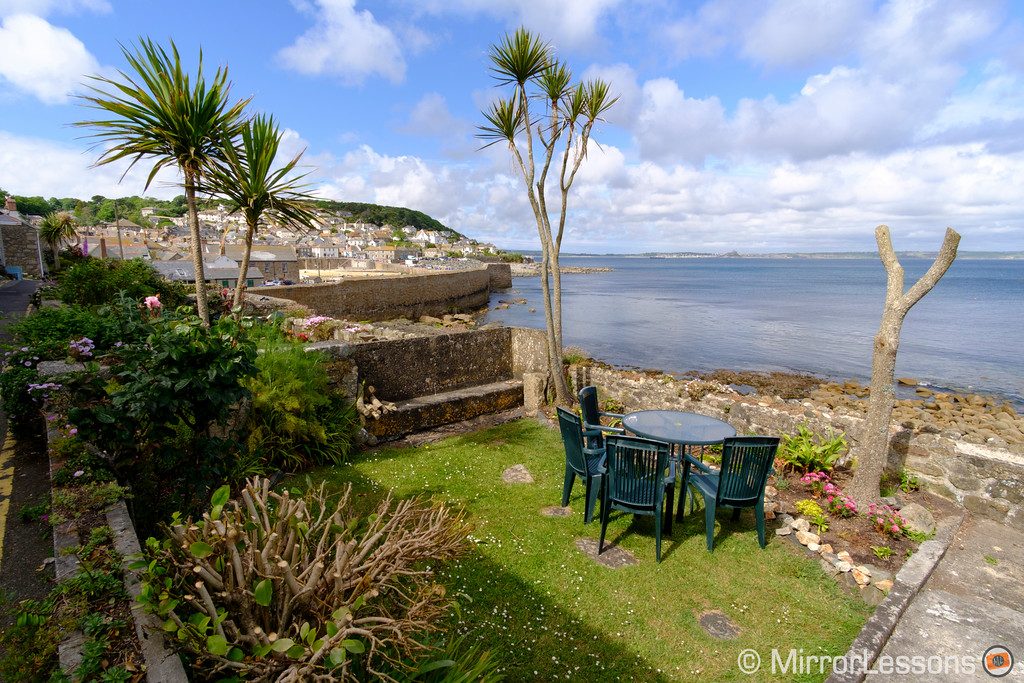 ---
Conclusion
As always, there isn't one solution for everyone as each photographer has different needs and preferences. That said, the above recommendations should get you off to a good start, regardless of whether you decide to embark down the prime or zoom route. And remember, the most important thing is that you enjoy your travels and come back with some great shots!