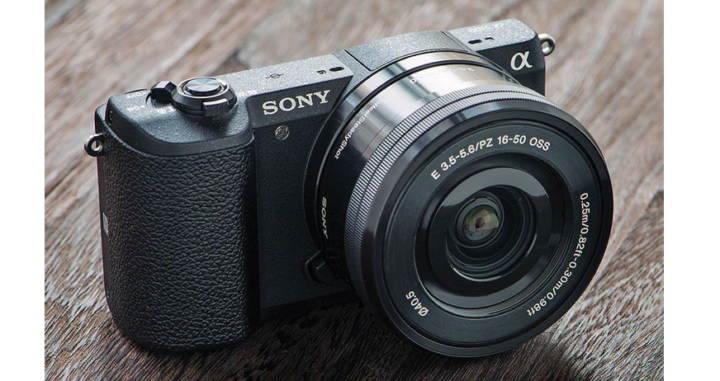 The Sony a5100 is the most recent entry-level model for the Sony E-mount APS-C series, and with its 24MP APS-C sized sensor, 179-point hybrid autofocus system and good video functionalities, it is still one of the most technologically advanced models a beginner can find even two years after its release.
Although the camera comes packaged with a decent 16-50mm f/3.5-5.6 kit lens, the optical quality often isn't sufficient to capture very sharp images of detailed scenes and the aperture range can be too slow in poor light conditions.
This is why I've prepared a list of my favourite lenses for the system, with two lens options for each genre of photography. In compiling the list, I did my best to choose lenses that provide good optical quality and have a maximum aperture that is faster than that of the kit lens.
I also kept a couple of other factors in mind – specifically the size of the lens relative to the compact body of the Sony a5100 and the price, since many of the top E-mount lenses actually cost twice the amount of the body (if not more)!
With that said, let's have a look at what's on offer!
---
Ethics statement: The following list is based upon our experience with E-mount lenses. We were not asked to write anything about these lenses, nor were we provided any compensation of any kind. All opinions we express are our own. Within the article, there are affiliate links. If you buy something after clicking the link, we will receive a small commission. To know more about our ethics, you can visit our full disclosure page. Thank you!
---
For landscapes (including cityscapes and astrophotography)
The 24MP APS-C sensor of the a5100 makes it an excellent choice for detailed landscapes, cityscapes and astrophotography. However, a sensor is only as good as the lens in front of it, which is why it is essential to choose a lens with good corner-to-corner sharpness for this genre.
Samyang / Rokinon 12mm f/2.0 NCS CS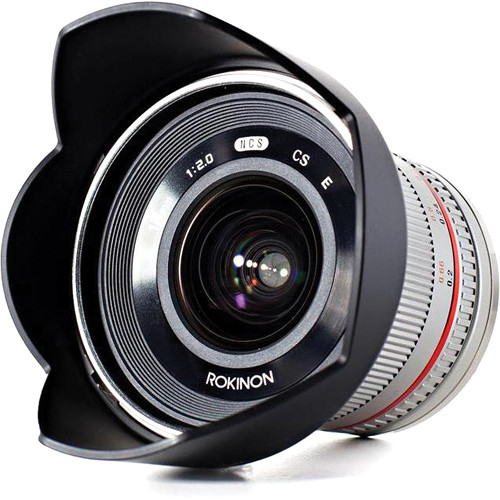 One inexpensive prime lens that everyone recommends for the Sony APS-C system actually isn't a Sony product. The Samyang / Rokinon 12mm f/2.0 is a compact wide-angle prime that gives you an equivalent field of view of 18mm (full-frame terms) and was manufactured especially for mirrorless mounts such as Micro Four Thirds, Fujifilm X and of course, Sony E. We recently tested the Fuji X version (which is identical to the Sony version) and immediately fell in love with the results.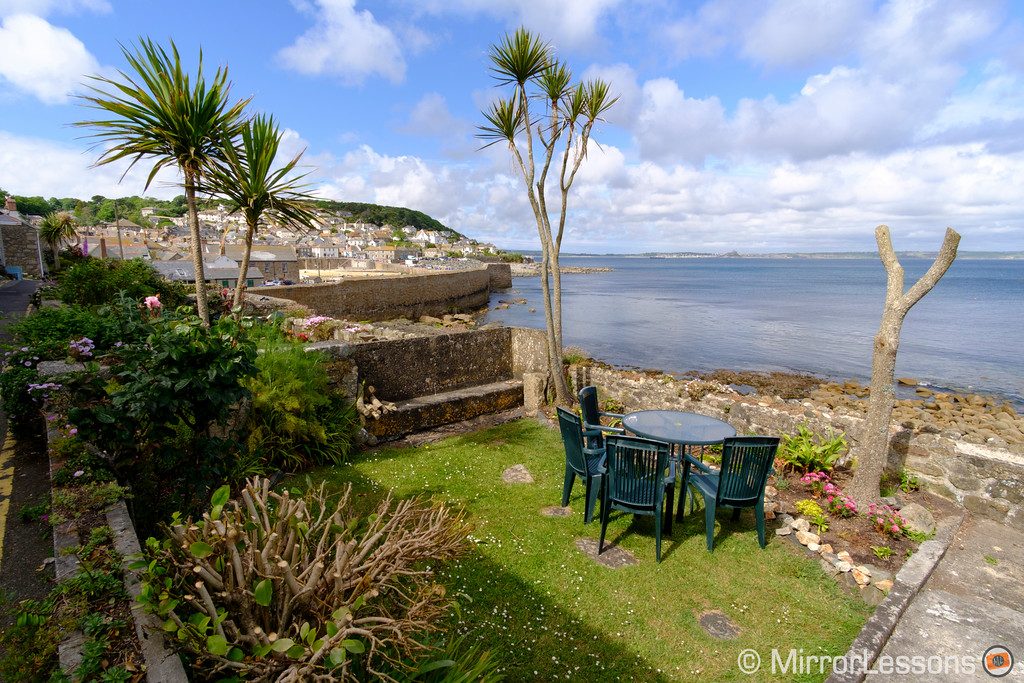 Eschewing both autofocus and optical stabilisation, the 12mm concentrates on delivering the best optical performance possible. The results are extremely good across the frame even at f/2.0, making it one of the best options for astrophotography. If you are concerned about the lack of autofocus, don't be – it is very easy to set your focus point using the a5100's manual assists (magnification or peaking) with wide-angle lenses such as this. The only downside is that the lens won't transmit EXIF data to the camera, such as the aperture used, because there aren't any electrical contacts.
Sigma 19mm f/2.8 DN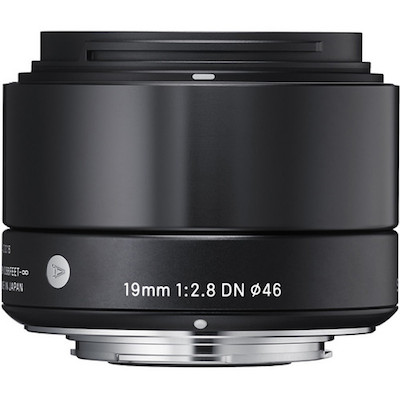 If you are looking for something close to the 28mm field of view, it is very hard to beat the Sigma 19mm f/2.8 in terms of optical quality and price. Costing in the region of $200, it is one of the most affordable lenses for the Sony APS-C system and provides excellent edge-to-edge sharpness even at the maximum aperture (and it only gets better once you stop down). It incorporates a silent autofocus mechanism but lacks optical stabilisation which is understandable given the competitive price.
---
For street (including documentary and events)
There are quite a few prime lenses within the E-mount catalog that can suit street, documentary and event photography. Here I've chosen to list a couple that provide a standard field of view which tends to be the most popular for these particular genres.
Sigma 30mm f/2.8 DN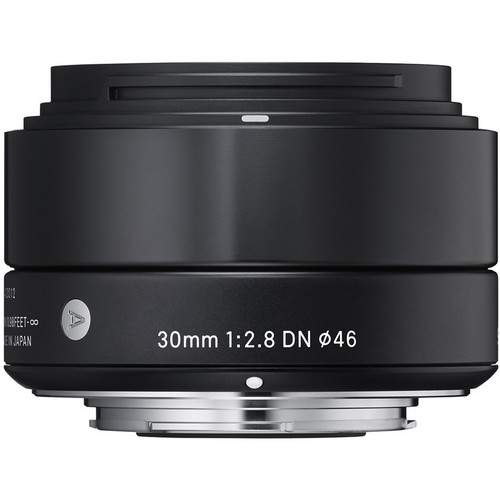 The first lens I'd recommend is once again a product from Sigma: the 30mm f/2.8 DN. Providing a 45mm field of view in full-frame terms, it is just a little wider than a standard prime lens and incorporates a quiet and accurate autofocusing system. It is both light and compact, making it a great match for the small a5100 body, and costs around $170. The 2.8 aperture isn't the fastest around but since the a5100's performs well up to 3200 ISO, it is enough to take on low-light situations.
Sony E 35mm f/1.8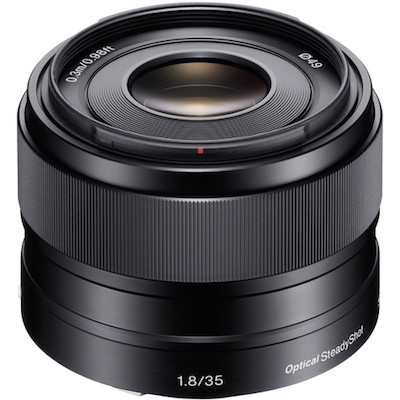 The real benefit of owning the Sony 35mm compared to the Sigma 30mm is the bright 1.8 aperture. Not only does it let you keep your ISO values down in low-light but it also produces a creamier out-of-focus background. Unfortunately, this extra brightness comes at a price: it costs about $280 more than the Sigma lens. Otherwise they come with all the same advantages – quiet autofocusing, compactness and excellent sharpness across the frame. It also benefits from optical stabilisation which is useful to have on the non-stabilised a5100 body.
---
For action (including sports and wildlife)
Even though most recent APS-C cameras from Sony have an amazing hybrid autofocus system, surprisingly few of its APS-C lenses are actually well-suited to action photography. To get the ultimate performance, we must turn to the full-frame (FE) lens catalog but the downside is that these lenses tend to be too heavy and expensive for cameras like the a5100.
For the sake of this article, I'm going to assume that you shoot sports, action and wildlife as a casual hobby, not in a serious capacity. Those with a keen interest in action photography should turn their attention to the Sony a6300 and the various constant aperture telephoto options for the system.
Sony E 55-200mm f/4.5-6.3 OSS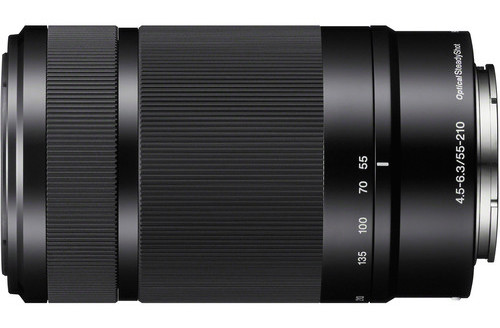 The 55-200mm is the least expensive telephoto option for the Sony E-mount, providing an equivalent focal range of 82.5-315mm in full-frame terms. It weighs only 345g, comes with optical stabilisation that gives a 2-3 stop advantage and features a quiet autofocusing motor. While sharpness is very good across the frame, the aperture range is quite slow at f/4.5-6.3. As such, you will have better luck using this zoom for outdoor sports and wildlife photography in broad daylight than indoors or at dusk when the light is poor.
Sony E 18-200mm f/3.5-6.3 OSS LE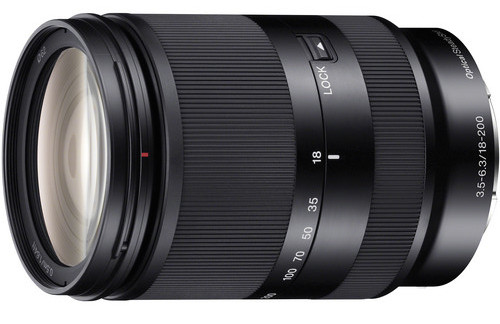 Those looking for a slightly faster aperture range may want to consider the 18-200mm f/3.5-6.3. It is more than twice as expensive as the 55-200mm but provides a more versatile focal range, making it a useful all-purpose lens as well as a good action lens.
Honestly speaking, between this lens and the 55-200mm, I would choose the former. Why? Because most a5100 users probably already own the 16-50mm kit lens anyway. By purchasing the 55-200mm, you would be able to cover 16-200mm at half the price. Plus, when you zoom in to 200mm – and let's face it, that's the value sports and wildlife photographers tend to use the most – the maximum aperture is 6.3 regardless of whether you use the 55-200mm or the 18-200mm.
---
For portraits
For portrait photography, centre sharpness and a fast maximum aperture become more important than ever. Optical sharpness will help make details such as eyelashes or strands of hair stand out, while a fast aperture will give you a smooth out-of-focus background and good subject-background separation.
Sigma 60mm f/2.8 DN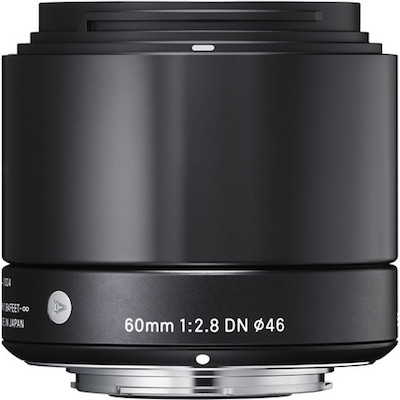 An excellent and inexpensive portrait lens to get you started is the Sigma 60mm f/2.8. It gives you an equivalent of 90mm – the perfect focal length for head shots – and retails at around $240. Thanks to the outstanding centre sharpness at the maximum aperture and the pleasant bokeh, there is nothing left to desire except perhaps for a faster autofocus motor.
Sony E 50mm f/1.8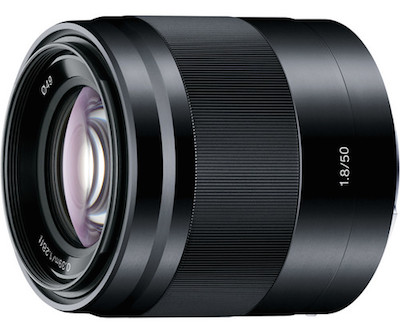 For those who do desire a faster aperture, there is the 50mm f/1.8. At its maximum aperture, it is quite sharp in the centre and only falls behind at the edges of the frame. However, this matters little as the corners and edges will likely be out-of-focus for portraits anyway. The bokeh is beautiful and it is one of the smallest and fastest lenses to feature optical stabilisation which is a boon if you plan to use the a5100 in challenging light conditions.
---
For macro
Sadly there aren't many E-mount macro options that suit the a5100. The best macro lens for the system, the FE 90mm f/2, is far too large, heavy and expensive and while the Zeiss Touit 50mm f/2.8 might physically look like a better fit, it costs nearly $1000. So that leaves us with …
Sony E 30mm f/3.5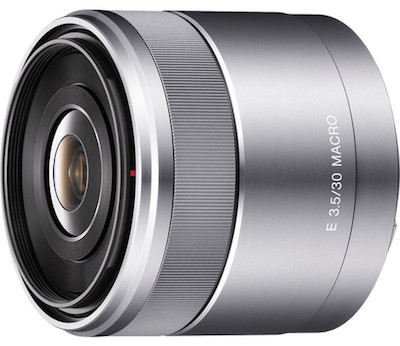 The 30mm f/3.5 is the only E-mount macro lens designed specifically for the APS-C system. It provides a 1:1 magnification ratio, a minimum focus distance of 24mm, and good sharpness across the frame. The autofocus performance is a little slow compared to some APS-C E-mount lenses but this matters less as it is common to use manual focus for macro photography. Thanks to its field of view of 45mm, it is also a plausible alternative for street, documentary and event photography.
Raynox 250 macro adapter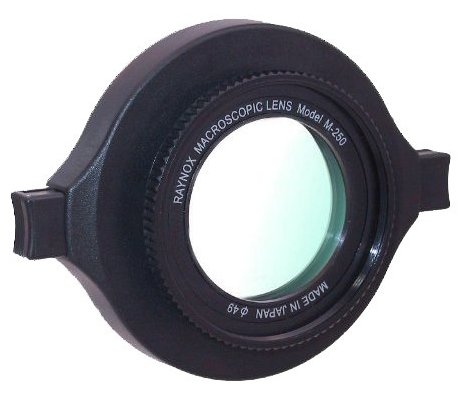 An inexpensive alternative to a dedicated macro lens is the superb Raynox DCR-250 macro adapter. It is compatible with any lens that has a focal length of at least 50mm (or 34mm in APS-C terms) and a filter thread from 52mm to 62mm. For smaller or larger filter threads, you'll need a step-up or step-down adapter.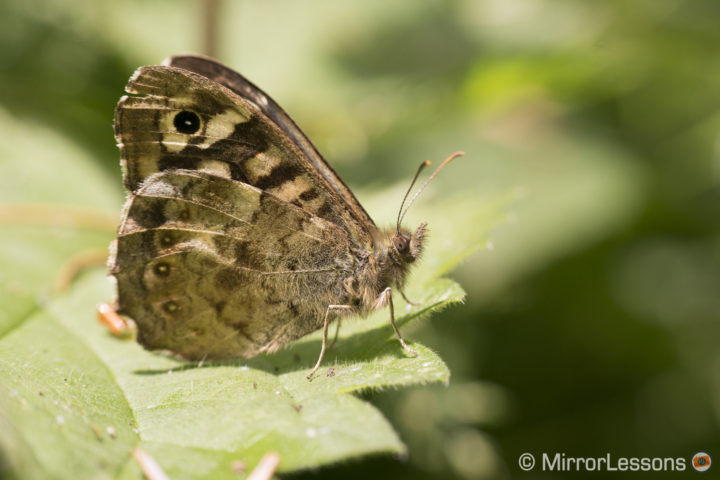 The only real limitation of the Raynox is the very narrow depth of field even at slow apertures but this is to be expected. Since using it will hamper the autofocus speed of your lens, it is best to set the lens to infinity and move the camera back and forth to focus.
---
For more helpful information about E-mount lenses, I also encourage you to visit the following blog posts written by three users of the system.