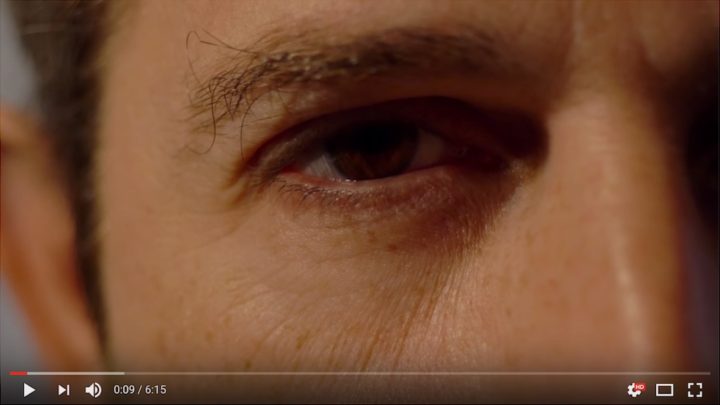 We all know that marketing and promotional materials are a vital part of a company's stategy to introduce new products. Fujifilm is no different than any other brand. Each new camera is accompanied by press releases, official images and multiple videos, many of which are made with the help of ambassadors (X-Photographers). To give you an example: just recently with the announcement of the new GFX system, the X100F and the X-T20, more than 35 videos appeared on Fujifilm Global's Youtube channel and there might be more on the other Fuji accounts.
While most of these videos aim to present the camera and its features and show us how well it works, the videos made by Fujifilm Italia, director Antonio Marogna and photographer Gabriele Lopez stand out from the crowd.
For both the X-E2s last year and the X100F this year, the 4-5 minutes videos are all about the artist and photography rather than the camera itself. Gabriele's voiceover never mentions the camera name, not even once. If it weren't for the introductory title and the Fujifilm logo, these two short movies could have easily been used for a completely different purpose and the camera, nothing more than a product placement.
Of course these videos are nothing less than another form of marketing: instead of putting the product, its name and its features at the center of the story, the camera becomes a supporting actor while the photographer and his work become the main protagonist. However your subconscious might still respond to this form of advertising. It's an emotional response that you probably won't notice right away but can be quite effective (it is a genre used for all sorts of advertisements).
In the X100F video below, Gabriele talks about the rhythm of the big city and the isolation one can feel. He also mentions Oscura, a print photography project run by himself, Marco Marzocchi and Nick Arjolas.
In the X-E2s video, the photographer talks about what he feels in the city and how he finds inspiration (sounds, music and books). He also explains how he found a way to print his digital photographs in a darkroom, just like he used to do when he was shooting black and white film.
Gabriele Lopez is also a wedding photographer. You can check out his website here and here.