Pulitzer Prize-winning photographer Brian Smith is well-known for his in-depth guides about lens adapters for Sony E-mount cameras. His latest round-up is all about the new Vello Nikon to Sony E-mount adapter, which brings autofocus to select Nikon lenses on Sony cameras, as well as transmission of EXIF data, aperture control and VR stabilising. It is a licensed re-badge of the Commlite Nikon F to Sony E mount adapter that was released earlier on this year.
At the B&H Photo store in New York, he was able to test more than 30 different Nikon F lenses with the Vello adapter. Doing so allowed him to develop an idea of the results you should be able to expect from the combination. On the whole, he found that the AF performance for stills wasn't bad on very recent models like the A7r II, a6300 and A7 II, and was either extremely slow or non-existent on the previous generation of A7 cameras. Conversely, AF for video wasn't available at all.
You can see the full list of lenses he tested here.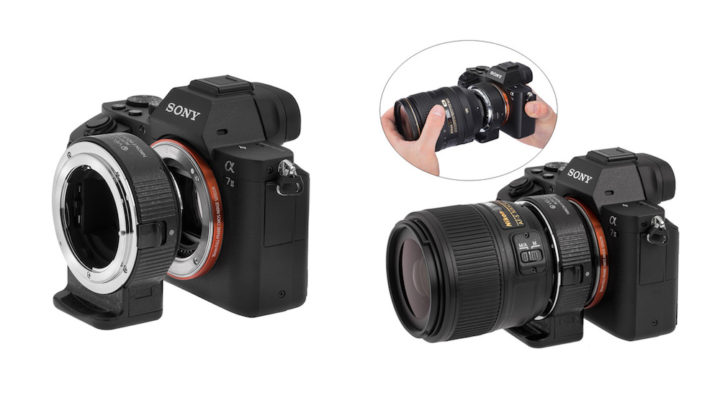 Personally speaking, I feel that it makes sense to adapt Nikon F lenses to Sony E-mount only in certain situations. If you own specific Nikon lenses that aren't available in E-mount yet or want to make a slow switch from Nikon to Sony without giving up all your Nikon gear right away, it can be a good idea. However, if you require good autofocus performance, there are many good native lenses for the system these days.
Nikon users who own one Sony body (say, an a6300, for travel) but don't plan on switching over to the E-mount may also want to use the adapter with their smaller Nikon primes and avoid investing in a second range of lenses just for their Sony camera.