Zhongyi Optics (ZY Optics) is releasing a new version of their Mitakon Speedmaster f/0.95. According to the Chinese brand, the mark II version has better sharpness and reduced chromatic aberration. The new lens is also smaller and lighter than the first version: it weights 460g, so 1.5 times less than the mark I version. The barrel is made of metal with a robust finish.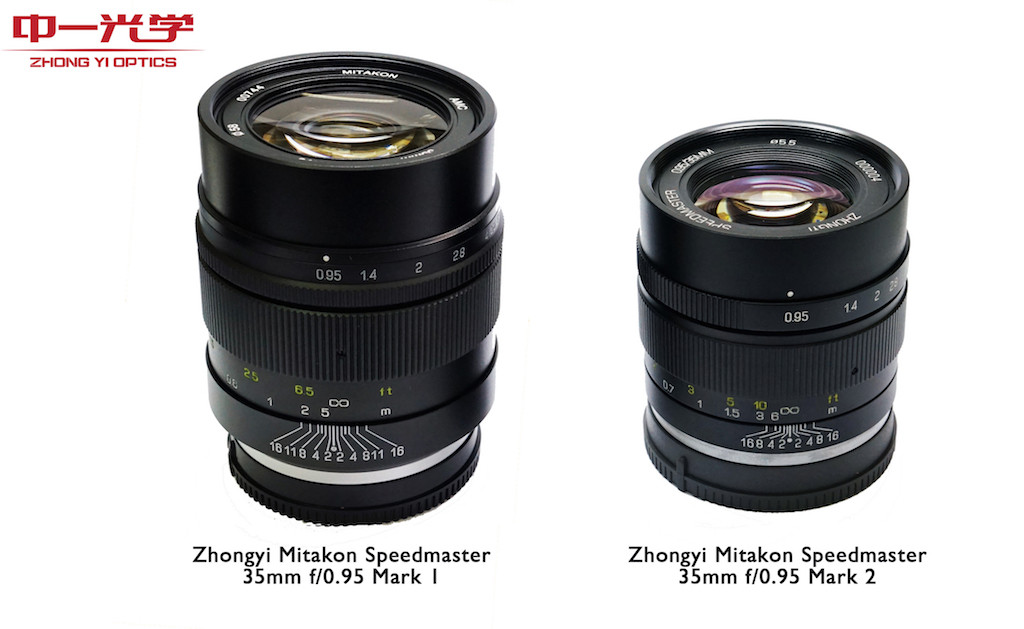 It is a manual focus lens (mechanical ring) that lacks electronic contacts so you can't record EXIF data. The aperture ring is clickless which suits video application. The lens is designed for APS-C sensors and is available for the Sony E-Mount, Fujifim X-Mount and Canon EOS M mount. It has an angle of view of 43.5 degrees which corresponds to a 53mm lens on the 35mm format. The maximum aperture of 0.95 is interesting not only for low-light photography but also shallow depth of field. The new optical design includes 11 elements in 8 groups, with one Extra- low dispersion element, two Extra-high Refractive Index elements and three High Refractive Index elements. ZY Optics states that the new lens design improves resolution by 30% in comparison to the previous version.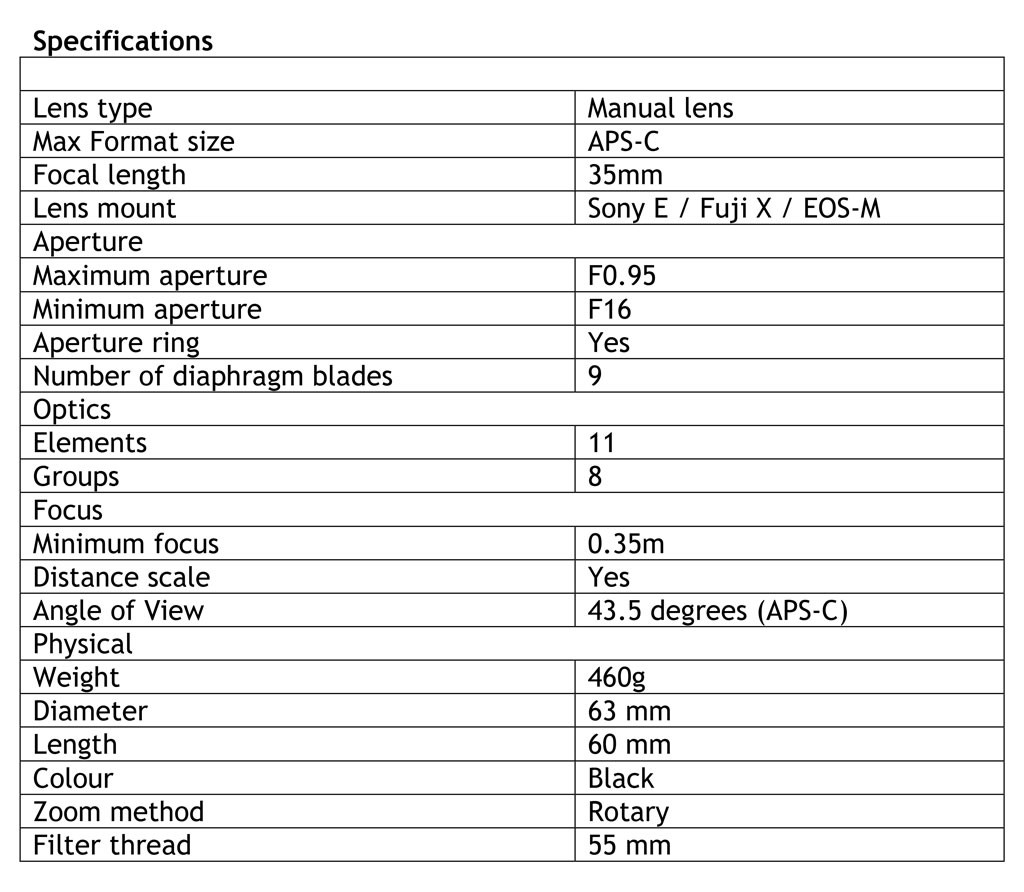 The new Mitakon Speedmaster 35mm f/0.95 mark II is now available and can be ordered from authorised ZY Optics resellers and the company's official website at the recommended retail price of  $599.
Below you can check out some official samples images taken with the Sony a6000 and A7 mark II in APS-C mode (click on any of them to open the full resolution version).