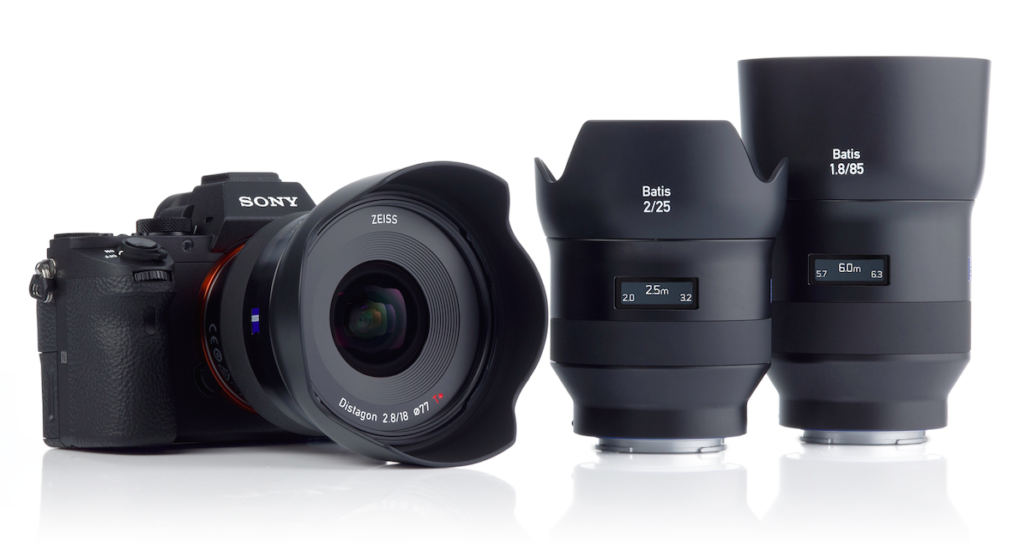 Zeiss has just announced the third lens in its popular Batis lens series for the Sony E-mount, the Batis 18mm f/2.8. Following on from the 25mm and 85mm, this new super wide-angle prime fills an important gap in Sony's lens line-up because it is the only 18mm natively available for the mount. What's more, it is also the shortest full-frame fixed focal length with autofocus.
Because of its very wide angle of view and high image quality across the image field, this new lens will be an exciting option for a variety of applications including landscape, architectural and astro photography and interior shots of small spaces.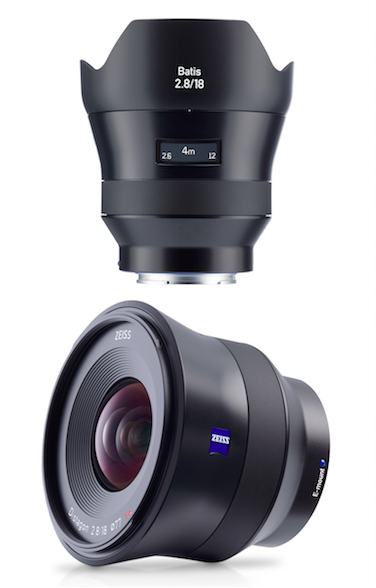 At 330 grams, it weighs about the same as the 25mm and is around 100 grams lighter than the 85mm. Like the other two lenses, it is both dust and splash proof, making it a good match for Sony's weather resistant bodies. It also features the same innovative OLED display on the lens barrel to show focus distance and depth of field. Since it illuminates, it is especially useful in low-light situations.
The 18mm f/2.8 draws on the Distagon optical design, featuring 11 lens elements in 10 groups of which four are aspherical and seven are made of special types of glass. The Floating Elements design permits high image performance from the minimum focus distance to infinity.
It has a fast and quiet AF drive with linear motors and a rubberised focus ring to support precise manual focusing.
To see some high resolution sample images taken with the Batis 18mm on the Sony A7r II, you can the official Carl Zeiss Lenses Flickr album.
The Batis 18mm f/2.8 will be available at the suggested retail price of €1,260 / $1,499 (excluding VAT) from May 2016.