A few days ago, Sony launched a new app for its PlayMemories store, the app platform designed to give customers extra functionalities for their Sony camera.
We admit that we've never liked this mobile style app store from Sony. Creating an account from a desktop computer often fails, so you need to do it from the camera itself. After connecting to a WiFi network, you have to scroll through webpages that are obviously not formatted for an LCD screen, which makes it a long and painful process. And even after registering, you will have repeat the same process every time you buy a new app. Finally, most apps are not free and it is frustrating to have to pay $8 to get a time-lapse function on an expensive camera such as the A7r II while even entry level Panasonic cameras have it built-in.
That being said, Sony continues to release new apps from time to time and the latest is quite interesting. It is called Sky HDR and aims to simulate a graduated ND filter. Filters like these are typically used for landscape shots where you want to darken the sky to retain more exposure on the ground and have more dynamic range as a result.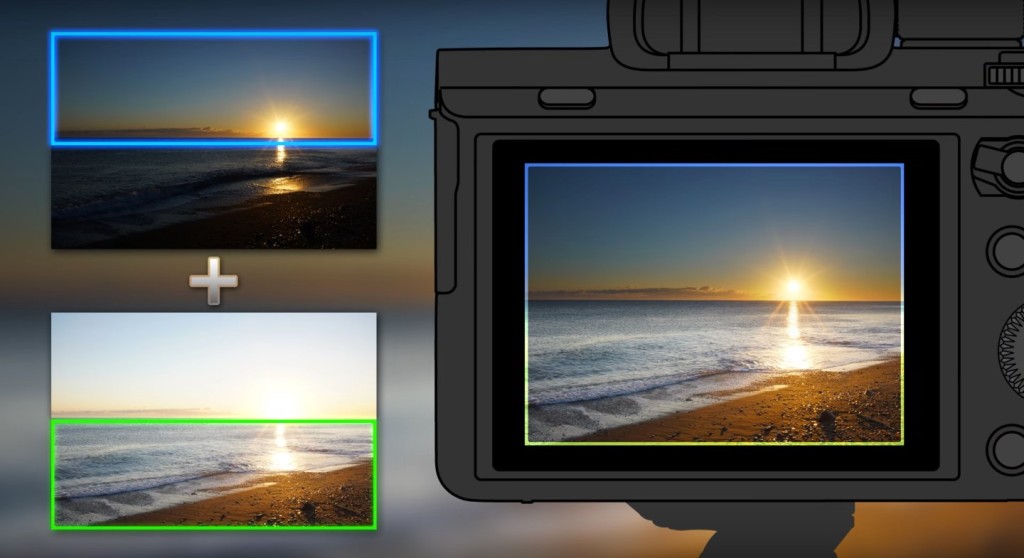 Sony Artisan Spencer Pablo wrote an interesting article on AlphaUniverse describing how this new app works.
This app is remarkable to me for the reason that it does a composite of the land and the sky–each with it's own exposure settings.
The app basically takes two exposures that you can control independently and merge together. You can set the boundary between the sky and the land and it can be rotated to match the horizon if there are diagonal elements (the side of a hill for example), exactly as you would with a proper filter. It isn't perfect and Spencer does highlight that if you don't watch your settings, the image can take on a non-realistic look.
Another nice article comes from Matt Kloskowski where he explains how it works and includes a Q&A for those seeking quick answers. The final image is saved as a Raw file, which is definitely the most important thing as Matt explains:
It's actually merging two high quality raw photos together, which gives you the best image possible. Which means the image quality and your raw workflow (and the apps you use in this workflow) don't need to change.
Matt also made a nice video to explain how it works (posted below). You can also head to the dedicated page on the Playmemories Store website where there is a step-by-step guide.