Long-time readers of MirrorLessons will know that we are huge fans of the Inspired Eye photography magazine run by photographers Olivier Duong and Don Springer.
Now, the dynamic duo have gone a step further by producing their very own photography course!
The Inspired Eye Method is designed to show you how to create exceptional images using an intuitive methodology that incorporates a mix of psychology, philosophy, design and over 55 years of insight into photography.
By studying the course for just 15 minutes a day, Olivier promises to radically improve your photography, to help you go from creating images nobody cares about to having people ask, "How the heck did you do that?"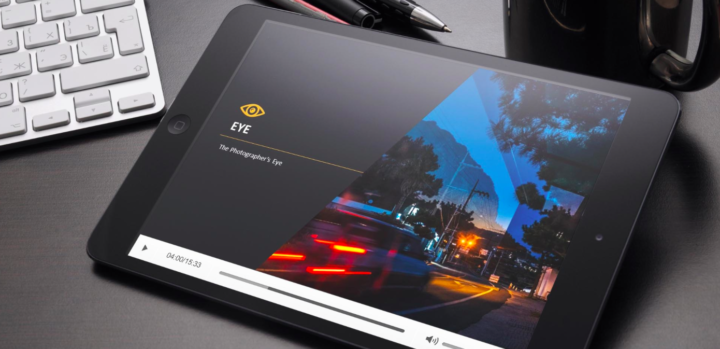 To find out more about the course and how it came into being, we recently held a brief interview with Olivier which you can find below:
---
1. Why did you decide to create the Inspired Eye Method Photography Course, and how long has it been in the making?
I had the idea for the Inspired Eye Method about 5 years ago. One thing I realized was that while there is no shortage of photography books and material out there, it always seemed mechanical and disjointed. Mechanical in the sense " if this, do that", very cookie cutter. Disjointed in the sense that the pieces never seemed to fit together making photography a confusing mess.
Before becoming a photographer, I learned graphic design and web design and every time something peculiar happened. I had clicks. Moments of deep clarity.
I would dare say, when you want to learn something new the number one thing you are looking for is the click. The click happens when you finally understand how things work, how the pieces fit together.
There is a definite sense of before the click and after the click. Because the click produces a certain clarity in your mind.
It begs the question, how DO you make that click happen in photography? The answer is simple, you have to reduce photography to it's most basic components, analyse each of the components separately, and then analyse how everything works together.
And that is why I wanted to create the Inspired Eye Method, it's a system that aims to awaken that click inside you. It took about two years to make because I had to make it with my partner Don Springer, who was the protégé of a prestigious museum curator, going back and forth on how to logically structure everything.
2. Who is the Inspired Eye Method Photography Course for?
Skill wise that would be the person who just got their camera to intermediate shooters. It's both because while intermediate shooters can jump in right away, I have a bonus for those who just picked up their camera to be able to shoot manual in about 2 hours.
It is mostly for street photographers and those who believe in self expression in their images.

3. How does your course differ from other photography courses on the internet?
I just Googled photography course and checked. The emphasis is on the technical, travel photography, portraits and professional photography. Nothing about what images mean, how to craft deep images, how to sequence your images.
The Inspired Eye method is unique because it offers an understanding of photography that you won't find anywhere. Other courses tell you what to do, our course tells you WHY do it.
Let me take a simple example. Most course will tell you how to post process. They won't tell you why. Why process that way and not another?
We give you the understanding, you do whatever you want with it. Our goal is to give photographers all they need to stand on their own and make images that are deeply theirs.
Also the course has the kind of insights you won't find anywhere. It mixes graphic design, psychology, philosophy and even classical art to give you a deep understanding of the craft.
One guy told me he spent 6 months in an expensive photography school in Spain and we never heard of concepts we dish out early in the course.
4. You say that the course "utilizes the subsconscious brain to do the hard work." Can you elaborate on this?
Sure thing, let's say you have a super complex calculation to make, would you rather run it on a phone or a super computer?
You would rather run it on a super computer because it is much faster than a phone. Your subconscious mind is that supercomputer.
You, of course, don't have direct access to your subconscious, but you can still program it if you feed it in a manner it understands. And it understands patterns.
Earlier I said that in order to create the click, you needed to break what you want to learn to it's most basic parts. Those are the patterns you want to feed your brain.
The method we use systemizes this process. We feed the subconscious pattern after pattern and capitalize on something Einstein called the most powerful law of the universe: the compound effect.
Let's take something basic like lines. In one part we show you how they work, their psychological effect. Then we show you how they work in images. But that's not all, in the bonus section we have live sessions showing you how you can use them and lastly you will see how renaissance artists used them.
---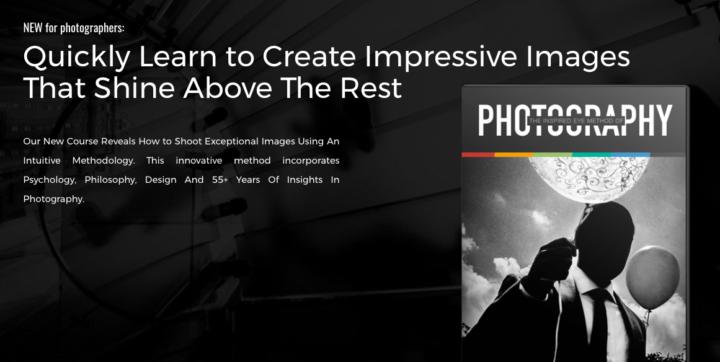 The Inspired Eye Method is available for just $297 but for a limited time, Olivier has very kindly agreed to provide our readers with a $100 discount (ends June 30th 2017). The course comes with a 90 day money-back guarantee and entitles you to lifetime updates should they add new elements to the training program in the future.