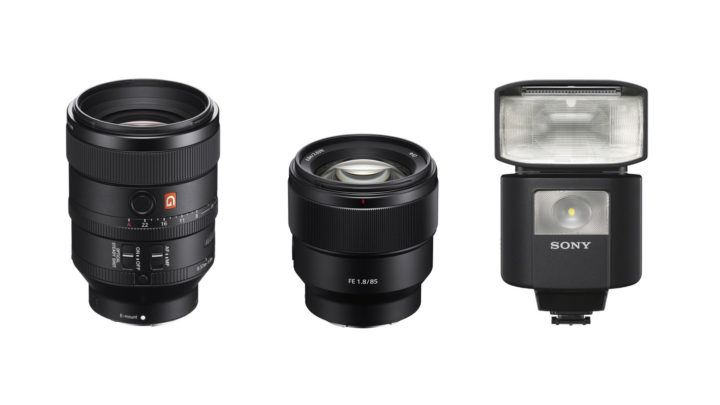 Today Sony announced two new lenses for the full-frame E-mount system – the FE 100mm f/2.8 G Master and FE 85mm f/1.8 – and the HVL-F45RM wireless radio controlled flash unit.
FE 100mm f/2.8 G Master
The FE 100mm F2.8 STF GM OSS is a mid-telephoto prime lens built to deliver exceptional resolution and a stunning bokeh thanks to its unique STF™ (Smooth Trans Focus) design. It features a newly designed 11-bladed aperture and a unique optical apodization lens element, both of which aid the impressive defocus capabilities of the lens.
In addition to being dust and moisture resistant, the new 100mm supports both contrast and focal-plane phase detection autofocus, and features a high-precision, quiet direct drive SSM (Super Sonic Motor) system that ensures fast and accurate autofocus performance. It also offers up to 0.25x close focusing capabilities with a built-in macro switching ring, Optical SteadyShot™ image stabilization, a customisable focus hold button, AF/MF switch, and aperture ring.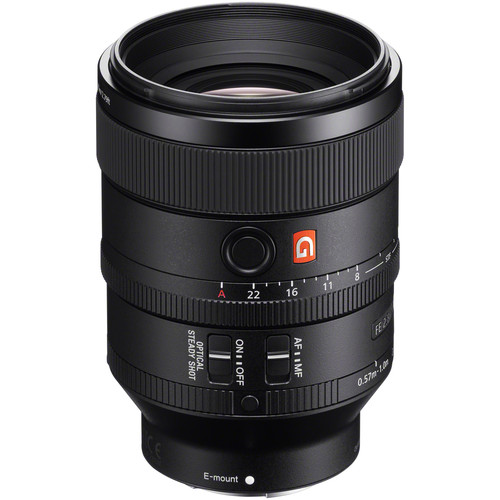 FE 85mm f/1.8
Released alongside the 100mm was the new FE 85mm f/1.8, an extremely versatile, lightweight and compact telephoto prime lens that promises to be a more affordable solution than the high-end FE 85mm f/1.4 G Master or the Zeiss Batis 1.8/85mm. With its wide f/1.8 aperture and 9-bladed circular aperture mechanism, it can produce sharp portraits with a smooth and natural out-of-focus background. Other features include a double linear motor system for fast, precise and quiet focusing, a customisable focus hold button, a focus ring and an AF/MF switch. The lens is also dust and moisture resistant.
Sony HVL-F45RM Wireless Radio Flash
The final announcement was the HVL-F45RM compact radio-controlled flash. Designed to complement the compact bodies of Sony's E-mount series, the flash ensures sufficient illumination even when shooting with bounce lighting or high-speed-sync (HSS) flash and produces a maximum lighting output as expansive as GN45. The radio capabilities of allow it to be used as a transmitter or a receiver at up to 30m, making it an ideal solution for creative lighting with multiple flashes. In addition to a battery life of up to 210 bursts, the flash can tilt up to 150o vertically, 360o horizontally and up to 8o downward and features dust and moisture resistance.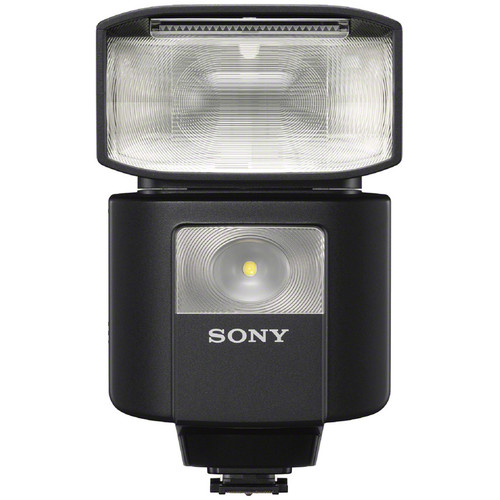 Both the FE 100mm f/2.8 and FE 85mm f/1.8 will ship in March 2017 for around $1,500 US and $600 US respectively. The HVL-F45RM flash will ship in May 2017 for approximately $400 US.