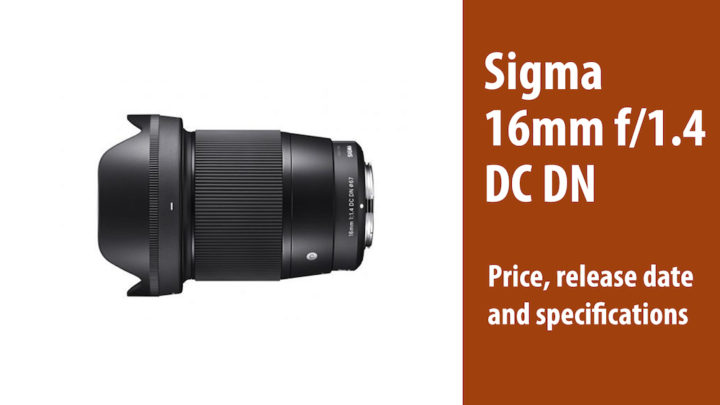 Sigma has announced the development of a new wide-angle lens for Micro Four Thirds and Sony APS-C, the 16mm f/1.4 DC DN Contemporary (24mm equivalent for APS-C / 32mm equivalent for MFT). It is the first lens for the E-mount (APS-C) to offer this angle of view with f/1.4 brightness.
Thanks to its wide variety of high-tech optical elements, this new lens promises excellent resolution at all apertures including the widest value of f/1.4 and minimises optical aberrations. The optical design coupled with the stepping motor delivers smooth AF for video shooting, as well as a dust and splash proof design thanks to the mount's special sealing.
It will come boxed with its own petal-shaped lens hood (LH716-01).
The full specifications, price and release date have yet to be announced. To read the full press release and see more images of this new lens, you can visit the official Sigma website here and here.