To coincide with the official announcement of the Lumix GH5, Panasonic also announced four remakes of already-existing lenses in the Lumix G range. These "mark II" versions are as follows:
Lumix GX Vario 12-35 mm F 2.8 II ASPH. POWER OIS
Lumix GX Vario 35-100 mm F 2.8 II POWER OIS
Lumix G Vario 45-200mm F4-5.6 II POWER O.I.S.
Lumix G Vario 100-300mm F4.0-5.6 II POWER O.I.S.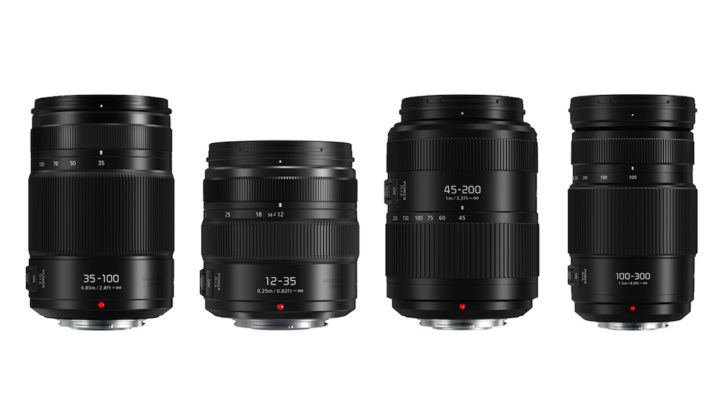 All four lenses feature POWER O.I.S. and have been optimised on a hardware level for Dual I.S., 5-axis Dual I.S., and 5-axis Dual I.S. II, which are the latest optical and in-body image stabilisation systems from Panasonic. To bring the same compatibility to the Leica 100-400mm f/4-6.3, Panasonic also announced firmware version 1.1 for the lens which will become available in February 2017.
Additionally, the 45-200mm and 100-300mm now include an upgraded faster focus tracking via a 240fps linear motor for improved video performance, and a dust-and-splash proof build.