Today Panasonic announced the fourth wide-angle zoom for the Micro Four Thirds system: the Panasonic Leica DG Vario-Elmarit 8-18mm f/2.8-4. It joins the already-existing Panasonic Lumix 7-14mm f/4, Olympus M.Zuiko 7-14mm f/2.8 PRO and Olympus M.Zuiko 9-18mm f/4-5.6.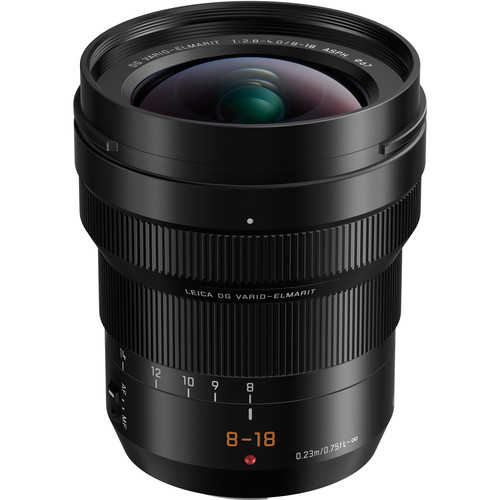 The new professional zoom features a fully dust, splash and freeze proof design and a premium metal construction, making it possible to use even in the harshest of weather conditions.
With its zoom range of 8-18mm (16-36mm in 35mm format), it covers a variety of daily shooting situations from dynamic wide-angle landscapes to street photography. Thanks to its 2.8-4.0 aperture range, it is also suitable for low-light and astrophotography.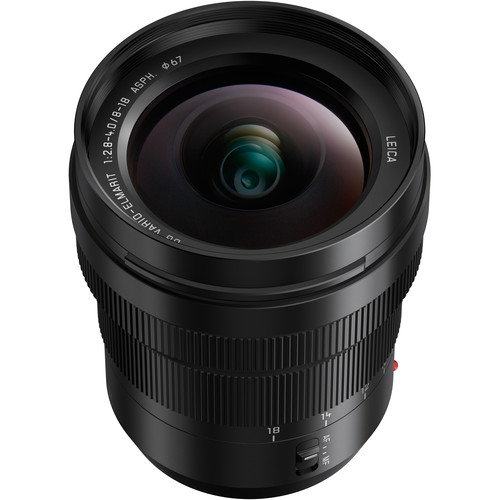 Comprised of 15 elements in 10 groups (one aspherical ED lens, three aspherical lenses, two ED lenses and an UHR lens), spherical distortion or chromatic aberration are effectively suppressed to achieve high resolution, clarity and contrast from edge to edge. Its Nano Surface Coating, found on all of Panasonic's high-end lenses, helps to reduce flare and ghosting.
This new lens also excels in video recording thanks to the silent operation achieved by the inner focus drive system, and the micro-step drive system in the aperture control section, which helps the camera to smoothly capture brightness changes when zooming or panning.
The Panasonic Leica DG Vario-Elmarit 8-18mm f/2.8-4 will be available at the end of May for the retail price of around $1097 US.