One of the latest crowdfunding campaigns to hit Indiegogo is Pakk, a stylish and versatile camera backpack for the modern photographer conceived by UK-based photographer Adam Bodoni and his team of product designers. Unlike other camera bags which tend to be unattractive and impractical for carrying around everyday essentials, Pakk is designed to "look as good as it functions, whilst seamlessly adapting to your everyday life."
Throughout the design process, the team interviewed numerous amateur and professional photographers to gain a better understanding of what they look for in the perfect camera bag. Overwhelmingly, their answers were:
Style – A bag that looks good and goes under the radar of thieves
Functionality – A bag the helps you organise and access your gear quickly and easily
Versatility – A bag that easily converts to a normal backpack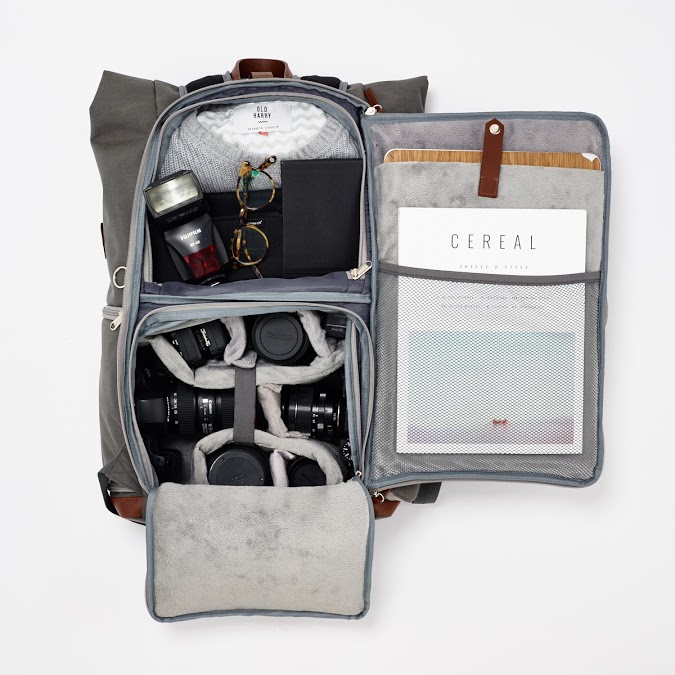 Pakk will also incorporate a range of interesting features including a waterproof canvas, a padded laptop sleeve for up to 15″ laptops, a removable padded camera insert, an expandable roll-top design for extra items, and a handy quick-access camera door on the side. Also included is a padded mesh back panel for enhanced comfort and breathability and a secret pocket for small valuables.
The Indiegogo campaign will be running from now until March 1st 2017 and has already raised over £4000 towards the company's final goal of £40,000. By supporting the campaign, you can get your hands on one of the early bird bags for just £139 – £60 less than the recommended retail price. To find out more about Pakk Bags, you can check out the official website.