Olympus has just introduced the fifth Pro lens designed for the Micro Four Thirds system: the M.Zuiko ED Digital 300mm f/4 IS Pro. It offers the same angle of view as a 600mm lens on a full-frame 24×36 sensor. Like the other members of the Pro family, the 300mm f/4 is entirely weather-sealed with dust, splash and freeze resistance. It has to be noted that this new lens is the largest and heaviest lens produced for the Micro Four Thirds system with a total weight of 1475g (tripod collar included).
The new 300mm f/4 is the first M4/3 lens by Olympus to feature Optical Stabilisation. The brand claims 6 steps of compensation, which is related to a new mechanism called Sync IS and compatible with just two cameras: the OM-D E-M1 and OM-D E-M5 mark II. With these two models, both the optical and sensor stabilisation are used, which is reminiscent of the Dual IS technology introduced by Panasonic on the GX8 last year. With the other Olympus and all Panasonic cameras, only the optical stabilisation is effective (4 steps claimed by CIPA standards).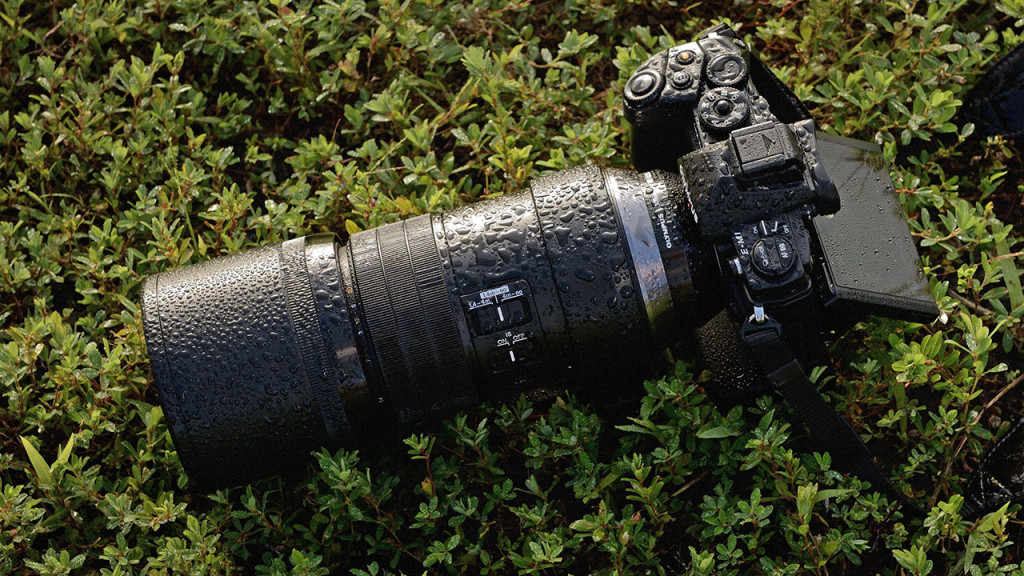 The lens is composed of 17 elements in 10 groups with 3 Super ED, 2 HR and 1 E-HR elements. It has a minimum focus distance of 1.4m which, combined with the narrow angle of view, gives the lens almost semi-macro capabilities. The internal autofocus motor (MSC) is silent and fast, achieving a speed of less than 300ms with the E-M1 or E-M5 II.
The plastic hood can be slid back over the barrel when not needed. The focus ring can be clutched backwards to switch to manual focus. You will also find a L-Fn function button to which you can assign one of 27 different settings. There are also two switches: one will turn the internal stabilisation On or Off while the second will limit the focusing distance to certain distance ranges.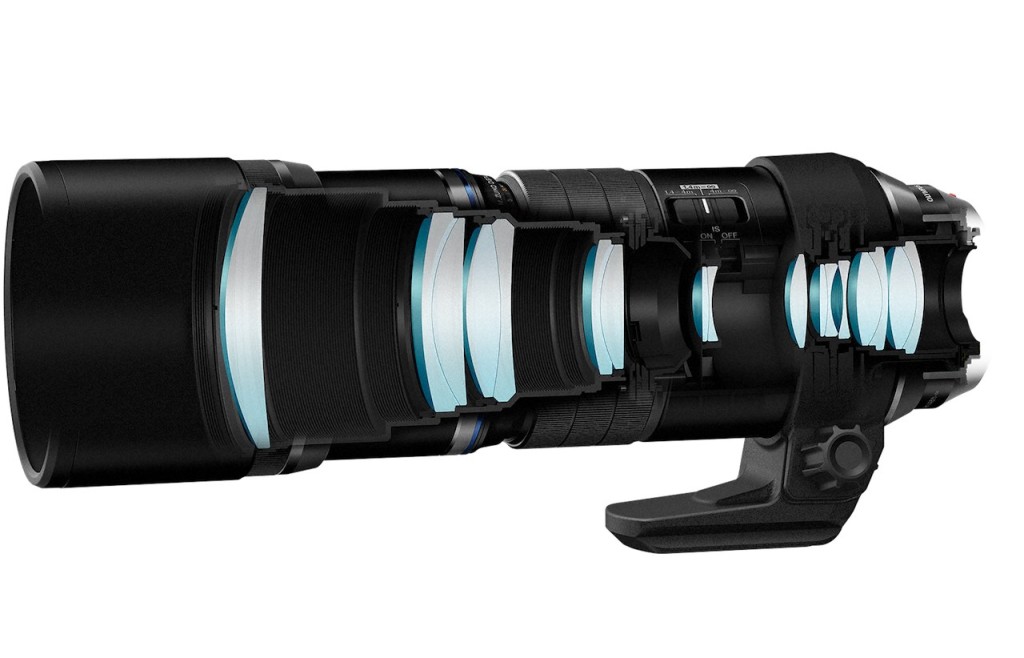 The lens is also compatible with the MC-14 teleconverter. With it attached, the focal length is extended by 1.4x which equals a 420mm and 840mm equivalent (35mm format).
The lens is expensive with a retail price of €2800. It is the most expensive autofocus lens for the system and is clearly aimed at a professional audience. It will be available in March 2016. Included in the package is a Duffel-shaped case and a plastic cover (DR-79) for the lens when the tripod collar is not mounted. Note that the tripod collar mount fits the Arca Swiss plate standard and therefore can be attached to a compatible tripod directly.
You can check out our complete review of the 300mm f/4 on MirrorLessons and watch our video review below. There is also a second video with 4K footage shot with the Panasonic GX8 and a series of sample images.