Cosyspeed, the popular German brand that focuses on belt bags designed for mirrorless cameras, recently launched two new products.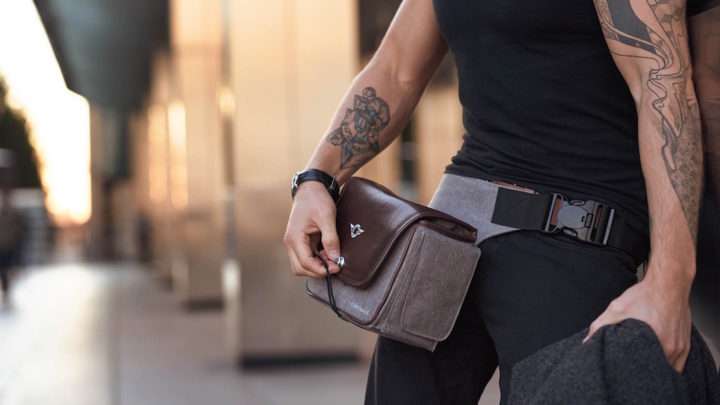 The first one is the Camslinger Streetomatic+, a larger version of the Streetomatic released in 2015. The "plus" version is almost twice as large and comes in a new design with Duo-Tone-NYLON 600D and PU veggie leather (also used in the car industry). Although Cosyspeed focuses on mirrorless cameras, the Streetomatic+ can house a Canon 5D mark IV with a 24-70mm f/2.8 attached.
The main compartment comes with a set of dividers if you carry more than one item. There are two internal pockets to store memory cards, business cards or similar accessories. Outside you will find two side pockets that are similar to the Streetomatic. One one side, you can fit an iPhone 7 Plus while on the other, you can find space for other small accessories.
The bag has the same quick, one-handed access but with a new Magnetic Fidlock closure: just slide the buckle to the right side and lift the flap. You close it by snapping the flap back, locking the magnet into place. The new bag costs $130 or €130 and comes with a belt extension (to carry it as a normal messenger bag) and a finger strap for your camera.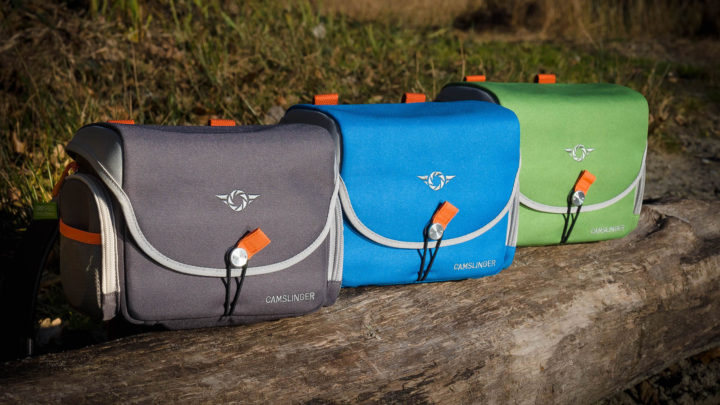 The second item is the Camslinger Outdoor, which is designed for outings in extreme conditions. It is slightly smaller than the Streetomatic+ but comes with the same features with an extra pocket on the belt and a re-designed flap to prevent water from entering the main compartment.
It is is made from robust and durable NYLON 900D fabrics and is water resistant. A raincover will be provided for extreme conditions. The bag will be available in grey, blue or blue S. Wiesner Edition. Its namesake is a photographer and climber based in Switzerland who contributed to the development of the Camslinger Outdoor. The bag is currently being crowd-funded on IndieGoGo and should be ready by April 2017.