After Pluto, Macphun updated Luminar with new filters, tools and other improvements. This new version – called Neptune – is available now and is free for current Luminar users.
The new version add several new features. The most important is a new photo filter called Accent AI Filter. It uses artificial intelligence technology specifically designed by the Macphun team to create stunning post processing with a single slider instead of multiple adjustments. Basically you make your photo look great in a matter of seconds.
This special filter analyzes various areas of the image based on its structure, dark and light zones, colours and other parameters. As you move the slider, the software automatically "understands" what needs to be improved in the photo. By moving the slider, you can also vary the intensity of these changes to make the picture look more natural or more dramatic.
To summarise, this new Accent AI Filter applies adjustments like shadows, highlights, contrast, tone, saturation, exposure, details and many others all at once with one single slider.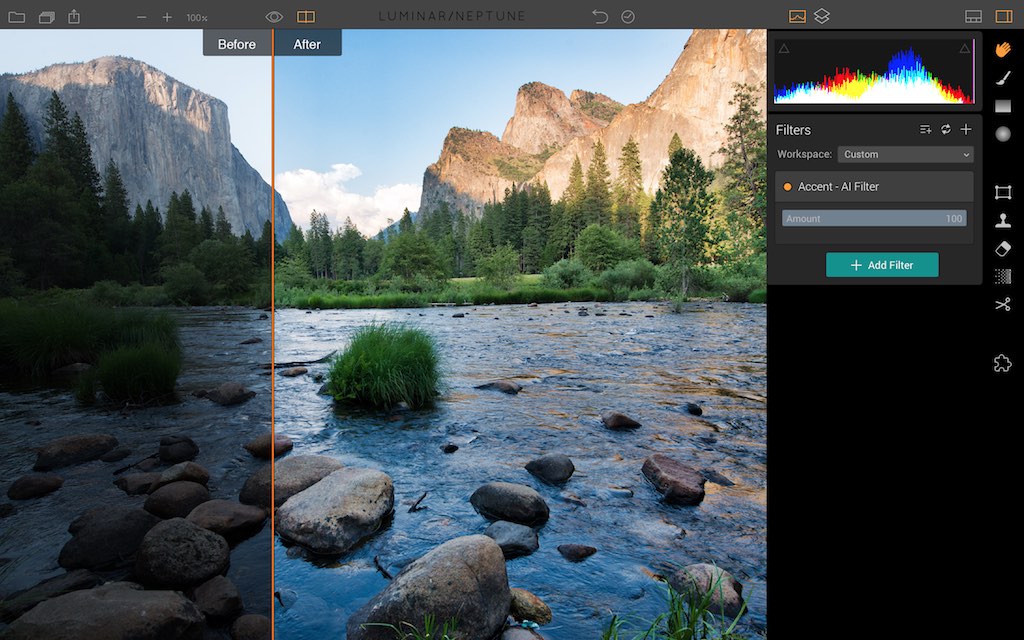 There is a new workspace called Quick & Awesome: it contains 3 essential filters – Accent AI Filter, Saturation & Vibrance and Clarity – to quickly create a final result in a very short amount of time.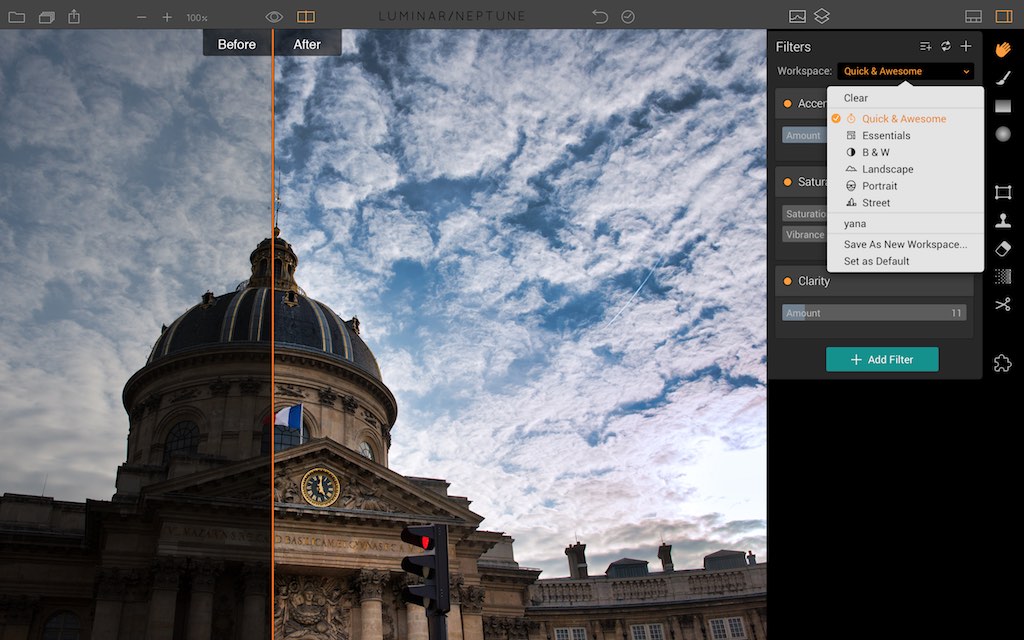 There other things worth highlighting too:
Plug-in integration with Creative Kit and Aurora HDR 2017: seamlessly access Macphun's other photo editing tools you own with Luminar as the host application
Brush, Gradient and Radial Gradient tools: faster performance and smoother selective editing
Vignette filter: addition of Vignette Styles, Place Center and Pre and Post-Crop modes deliver even more flexibility to this popular photo finishing tool
Memory management: increased overall performance for large files and 5+ simultaneous open images
User Interface changes: extensive improvements to in-app animation and mode transitions make for a more pleasing editing experience
Crop tool update: added the ability to specify custom crop ratios.
Local history: provision for reviewing separate history while in Transform, Denoise, Clone & Stamp modes helps optimize editing.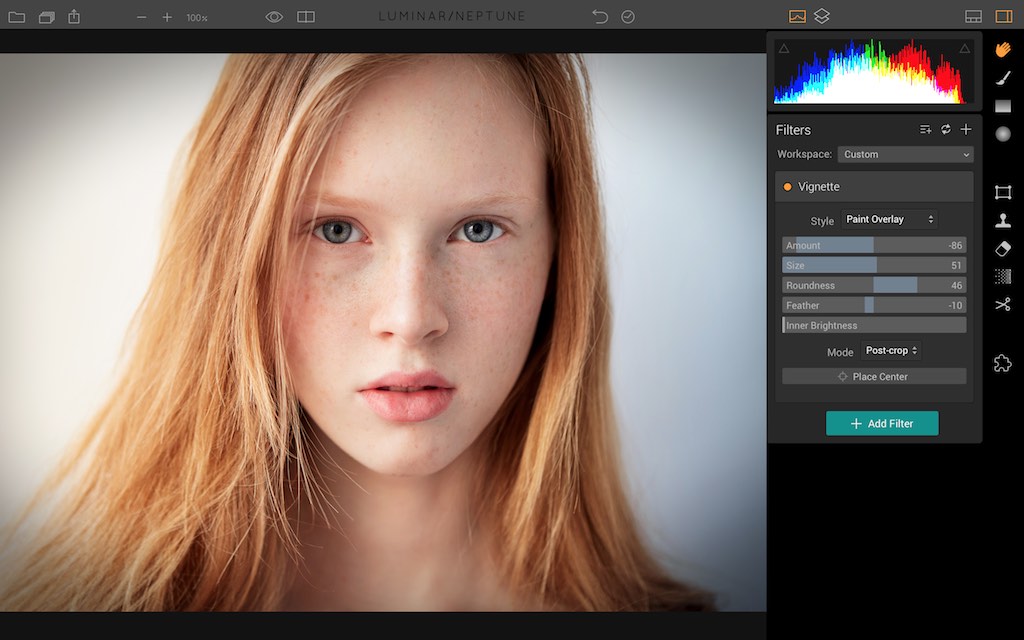 Neptune is available as a free update for Luminar users. As usual with Macphun's new updates, Luminar Neptune comes with a special limited offer, a bundle worth more than $300 that includes the following and is offered at just $69:
Luminar ($69 Value)
Photography Fundamentals Video Training by professional photographer and educator Richard Harrington ($99 Value)
The Grand Landscape eBook by Ian Plant ($19 Value)
2 Luminar Preset packs ($45 Value)
Over 500 Overlays ($49 Value
The Black and White Landscape & Candid Portrait eBooks from Andrew Gibson ($28 Value)
Macphun customers can buy the software at the special price of $49 with our coupon code that you can find below. Non Macphun-users still get a discount ($59) with the same coupon.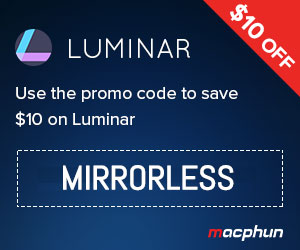 As a final reminder, this update is only available for Mac. However Windows user will be pleased to know that from July, Macphun will launch a "public beta" of Luminar for PC. You can stay in touch on Macphun's website here.