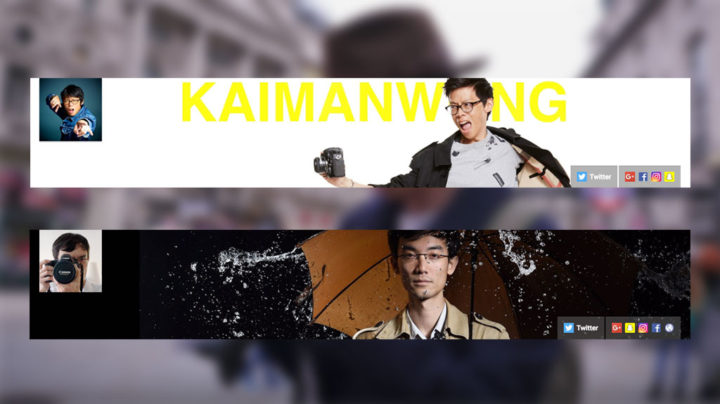 If the name DigitalRev rings a bell, chances are that you've come across their Youtube channel several times. Perhaps not everyone knows that the company is first and foremost an online retailer (like B&H Photo but based in Hong-Kong). The reason the name is so popular is because of the funny, original and sometimes borderline-crude video reviews that ex-host Kaiman Wong and his right-hand man/cameraman Lok Cheung published on a regular basis.
Appearing on the scene 9 years ago, DigitalRev became one of the most popular photography gear review channels on the web with more than 2 million subscribers. Perhaps their videos weren't the most concise, precise or in-depth but the humoristic approach was entertaining and that's what made the channel a success.
Personally our favourite series was the Cheap Camera Challenge, an original and funny way of reminding us that the talent of the photographer is more important than the camera. The concept was to give toy cameras or very cheap or old products to renowned photographers/filmmakers to see what they could do with it. The best episode is probably the one featuring Philip Bloom and the Barbie Cam.
However, there have been some important changes lately: the DigitalRev channel is now run by Warren and a few other collaborators that you may have seen working with Lok a few times on the second DigitalRev channel called Bokeh. A few weeks ago, Kai announced that he had quit DigitalRev and would work on his own channel from now on. We are not sure what the reasons are behind the break-up but soon after, Lok announced the same thing.
Because the popularity of DigitalRev was primarly due to its hosts, it didn't take long for Kai to gain a large number of subscribers and viewers. Though he only started seriously 1 month ago, his Kaiman Wong channel already has more than 175,000 subscribers. I am confident it will grow even more, and Kai has already published interesting reviews. The most recent is about the new Olympus OM-D E-M1 II.
You can also see his Canon EOS M5 review which is actually one of the few reviews of this camera currently available.
Lok Cheung also started his own channel but so far there aren't a lot of videos. He is currently updating his followers with V-logs and it looks like he is not sure what to do next. It would be great if the duo could pair up once again. While Lok might not have the same sense of humour as Kai, he has proved on more than one occasion to be more than capable of doing reviews on his own, as this Panasonic LX100 video shows.