Owners of the mirrorless X1D medium format camera will be delighted to know that four new lenses for the system are coming in 2017 and 2018: the XCD 35-75mm, XCD 22mm, XCD 65mm, and XCD 120mm macro.
So far, we only know the availability of the macro lens, which should arrive in June 2017. Like the other XCD lenses, the 120mm is lightweight and compact for a medium format lens, and features an integral central shutter offering a wide range of shutter speeds and full flash synchronisation up to 1/2000th second. It is suitable for close-up work, portraits or other kinds of photography requiring a longer focal length.
You can find out more about this lens on the official Hasselblad website.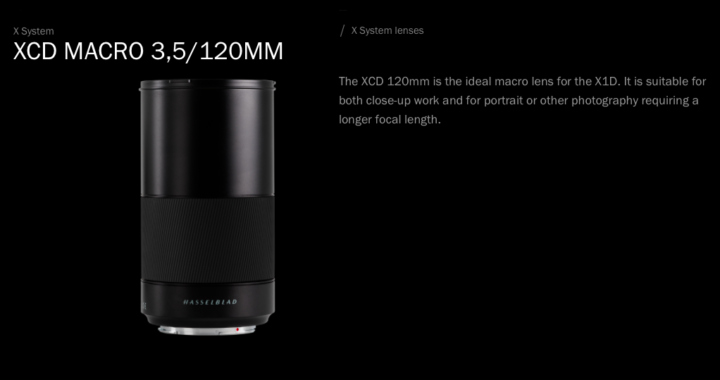 – via Petapixel