$3800 might not sound affordable to you but in the world of cinema lenses, it actually is. Back in the day, cinema lenses (primes and zooms) used to be really expensive, so much that you would rent rather than buy them. Today the lenses used for big movie productions such as the Zeiss Master Primes still are very expensive (more than $100,000 each) but in the world of independent filmmaking, lots of things have changed.
The success of the Canon 5d mark II and consequentially all the various large sensor cameras and camcorders allowed producers, directors and cinematographers to access high quality gear at more affordable prices. Naturally, lens manufactures had to adapt as well. Zeiss, Canon, Samyang and even Sigma have all released Prime Cine lenses under $5000. However when it comes to cine zooms, products like the Zeiss Compact Zooms or Canon Cinema Zoom lenses are still over $20,000 or $40,000 respectively. So the announcement of these two new lenses by Fujifilm offers a very interesting prospective.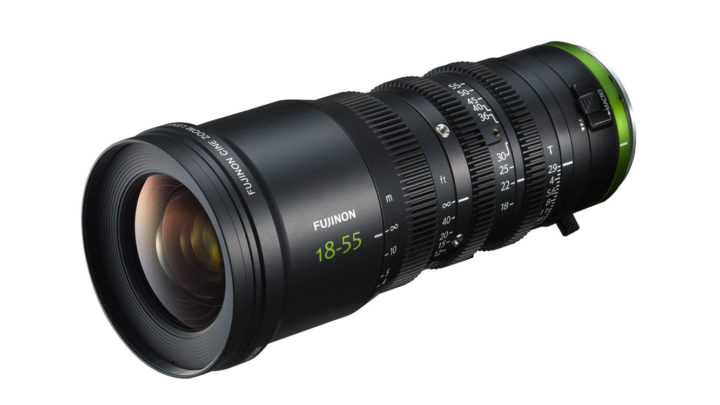 But why invest in a cine zoom lens instead of using a regular zoom lens made for still photography? Well, for a couple of reasons that are important for filmmakers and cinematographers:
There is no focus breathing, so when you change your focus point the field of view doesn't change.
These lenses are Parfocal, which means that focus doesn't change when you zoom in or out. You zoom to the telephoto end, set your focus point and from there you know that it won't change until you rotate the focus ring again.
You have three separate rings for aperture, zoom and focus. They are all mechanical and the aperture ring is click-less. The focus ring rotates 200° which allows you to operate with one hand but have more rotation to achieve precise focus and slow transitions. There is also a ring for macro capabilities.
Fujifilm decided to enter this market with a new family of Cine Zoom lenses called MK and so far two lenses have been introduced. The MK 18-55mm is a standard zoom and will be available in March 2017. The MK 50-135mm will be launched in the summer. They both share a constant aperture of T2.9, advanced optical performance, compact and lightweight design and an affordable cost.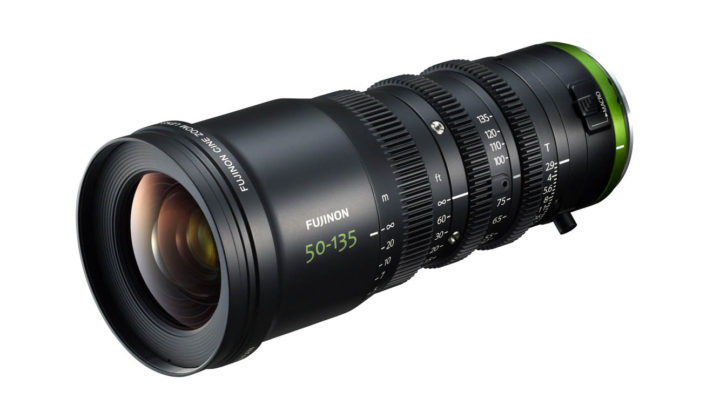 The lenses are designed for Sony E-mount products (camcorder and cameras) and cover the Super 35mm / APS-C format. They will be released later on for Fujifilm's own X Mount series as well.
You can watch some sample footage below made by Philip Bloom and Johnnie Behiri (Cinema 5D):