Following the successful launch of the FlashQ wireless trigger in 2014, FlashQ has created a complete wireless flash unit called the FlashQ System. The first model is the Q20, a compact wireless GN20 flash unit with a LED video/modeling light, 90° tilting flash head, built-in gel holder and detachable radio control.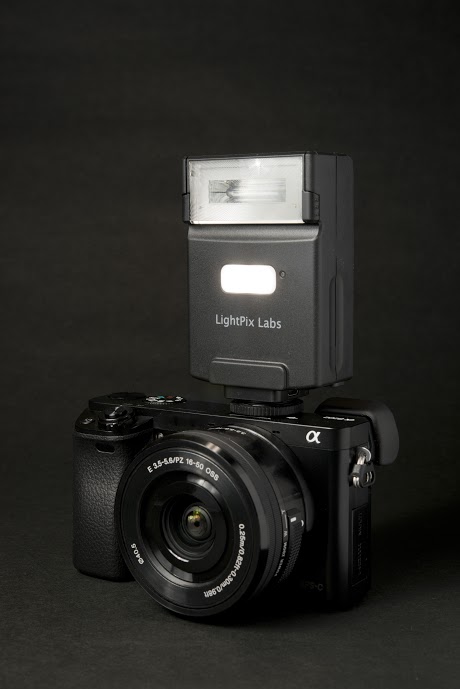 When sitting on your camera's hot shoe, the Q20 behaves just like a normal flash unit but when you detach the top section of the unit from the hot shoe attachment, the flash can be used wirelessly within an operating range of 10 metres. This is because the top part contains a 2.4GHz low-power digital radio receiver.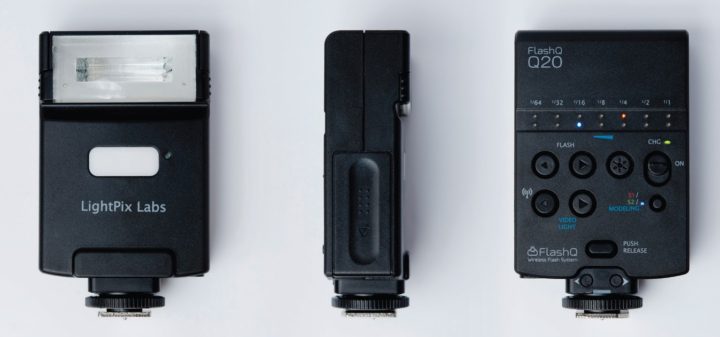 The full specifications of this new flash unit are as follows:
Guide Number 20 (at ISO 100)
Focal length coverage: 32mm (on 35mm format)
Manual flash power ratio control (7 steps adjustable, 1/64 to 1/1)
LED video light (7 steps adjustable, Max. 60 lux output at 1m)
2.4GHz low-power digital radio (FlashQ Receiver) inside Q20 main body
10 meters wireless operating range
Tilt-capable flash head, up to 90° and with click-stops at 0°, 45°, 60°, 75°, 90°
Other functions: S1 / S2 optical slave, modeling light (LED)
Two AA-size alkaline / Ni-MH batteries power source
Recycling time (1/1 full power output) : 7 sec. by fresh alkaline batteries / 6 sec. by Ni-MH batteries
Number of flashes : 100 – 2000 flashes by fresh alkaline batteries
LED lighting time: approx. 1 hour (at full power LED output and by Ni-MH batteries)
Flash color temperature : 5600K±200K (same as daylight)
LED color temperature : 5500K±300K
Dedicated socket for FlashQ transmitter attachment
Dimensions : 59(W) x 99(H) x 29(D) mm (with FlashQ transmitter attached)
Weight : 115g (without battery)
The FlashQ Q20 works with both mirrorless and DSLR cameras and is available in black or white for $89 US on the LightPix Labs website.