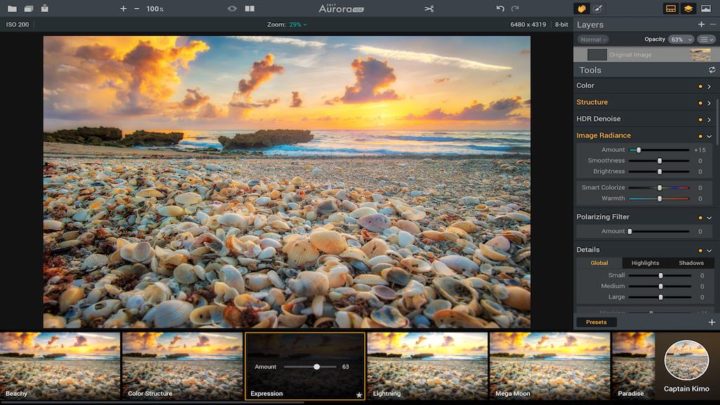 Macphun announced the new version of its popular software, Aurora HDR 2017, a few weeks ago and it is now available. The new app introduces several new features while fixing others that had some issues in the original version. It is definitely a relevant upgrade that significantly improves the overall image quality of the results.
Of the new features introduced, there are a few that we really appreciated. Zone system for Luminosity mask, in addition to the brush and erase tool, allow you to create and refine more complex masks more quickly than before. There is also the Radial mask that is a welcome addition. You can process multiple bracketed series at the same time with batch processing, and there are new presets designed by renowned HDR photographers Trey Ractliff, Captain Kimo and Serge Ramelli.
The new UI is more elegant and minimalistic and the software is faster than the previous version. The tone mapping algorithm has been improved and the software pulls more details out of the shadows. However, the versatility in shadow recovery is still limited in comparison to other RAW processing software. Colour temperature is now more precise and Macphun has also rendered many of the tools more complete with additional options and settings.
Aurora HDR 2017 still has a few weaknesses but it is also the most complete HDR software out there and aims for perfection. Our bet is that the company will succeed in its goal sooner rather than later.
If you are interested in finding out more, you can check out our full review on MirrorLessons. The software is now available to order and can be tried for free for a limited period of time. If you are interested in the purchase, Mirrorless Curation readers can get a special 15% discount. Just use the coupon code below.