Ethics statement: We were not asked to write anything about this software, nor were we provided with any sort of compensation. Within the article, there are affiliate links. If you decided to buy something after clicking the link, we will receive a small commission. To know more about our ethics, you can visit our full disclosure page. Thank you!
---
MacPhun has announced the new version of its popular HDR software designed in collaboration with renowned photographer Trey Ratcliff. The new software has been re-written from scratch following recommendations and feedback from its users.
In addition to the basic merging of bracketed images, the software gives you many tools and settings to create superior HDR photos. You can post process your images quickly thanks to numerous presets and control every aspect of your photo with advanced tone-mapping, layers, luminosity masks and much more.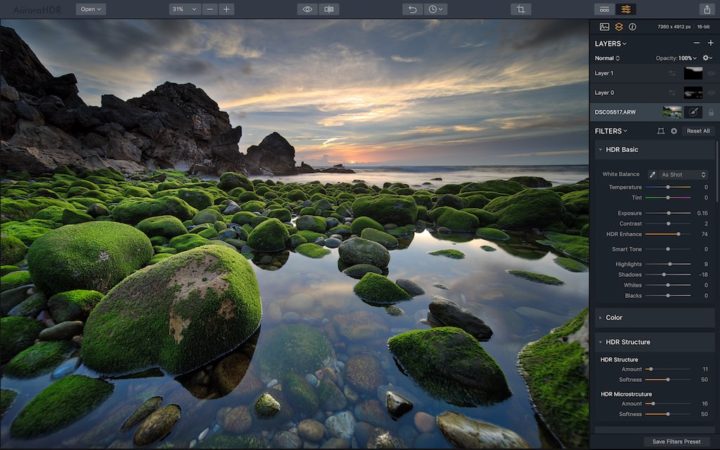 The 2018 version brings many new features. Some of the most interesting are:
Next-generation Tone Mapping: a new smart algorithm that reduces noise automatially and gives you more realistic results to begin with
Lens Correction Tool: a welcome addition that allows you to correct distortion, chromatic aberration and vignetting
Transform Tool: scale, rotate and shift your image
Dodge & Burn Filter: you can select specific areas of your photo to grab your viewer's eye with lightening or darkening blending techniques
HDR Enhance Filter: add details and clarity to your image, adjust colors, details and contrast free of artificial halos or other unpleasant artifacts
User Interface: more modern and responsive and enhances the user experience
History Panel: a list of changes made to your image that allow you to revert to any earlier stage of your editing
Touch Bar support for Mac: it gives users fast access to specific editing features using the new touch bar of latest MacBook Pro models
Image Flip and Rotate: fixes incorrect horizons or makes other changes.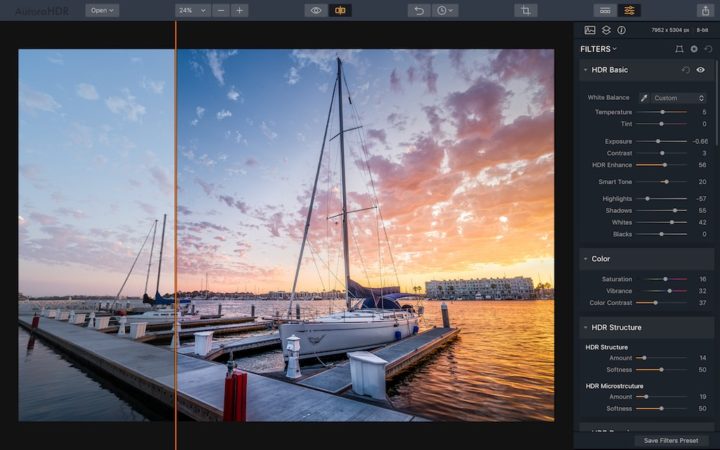 There are also various improvements including:
New Structure Algorithm: the re-designed Structure tool allows you to adjust detail and clarity to get a stronger or smoother effect
RAW processor: enhanced RAW conversion brings improved details in shadow and highlight areas, better color accuracy and less noise
Crop tool: you can now specify custom crop sizes
Speed: faster merging, masking and RAW processing
Aurora HDR 2018 will be available for Mac and Windows platforms with the possibility of using the same product key in a shared household. Note that some features like Lens Correction, Transform tools, Image flip and rotate will come to the Windows version with a later update at the end of the year.
The new software is available for pre-order starting today and will be released on September 28th. Current Aurora users can upgrade at the special price of $49 while new users get a special price of $89 during the pre-order period. This includes some bonuses like tutorials by Trey Ratcliff and Matt Granger and a 3-month Zenfolio Pro subscription. Visit Macphun to find out more.