You may have heard of Lytro for their light-field technology which allows you to select the depth of field, focus point and make minimal changes to the composition after taking the shot. This is possible thanks to a sensor covered with micro lenses that capture the entire light spectrum of your scene.
The first Lytro camera was introduced in 2011 and looked nothing like a camera at all. It was basically a small rectangular box with a lens at the front and a few buttons on the rear. The resolution was also very limited (2MP equivalent).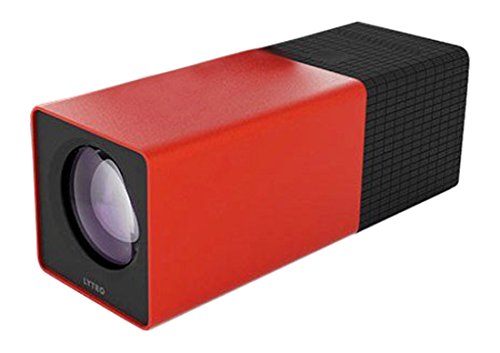 Then in 2014 Lytro released the Illum which was their attempt to build a serious still camera to attract more advanced photographers. The ergonomics were definitely more suited to serious shooting, and the camera had an impressive 30-250mm equivalent lens with a constant f/2 aperture. The larger sensor (1 inch) allowed for better ISO performance (80 to 3200). However the equivalent resolution was still low (40 megarays which is the 4MP equivalent) and the prohibitive price didn't help to make this camera a success. We also believe that despite the price and specifications, most photographers are simply not ready to embrace a completely different kind of technology.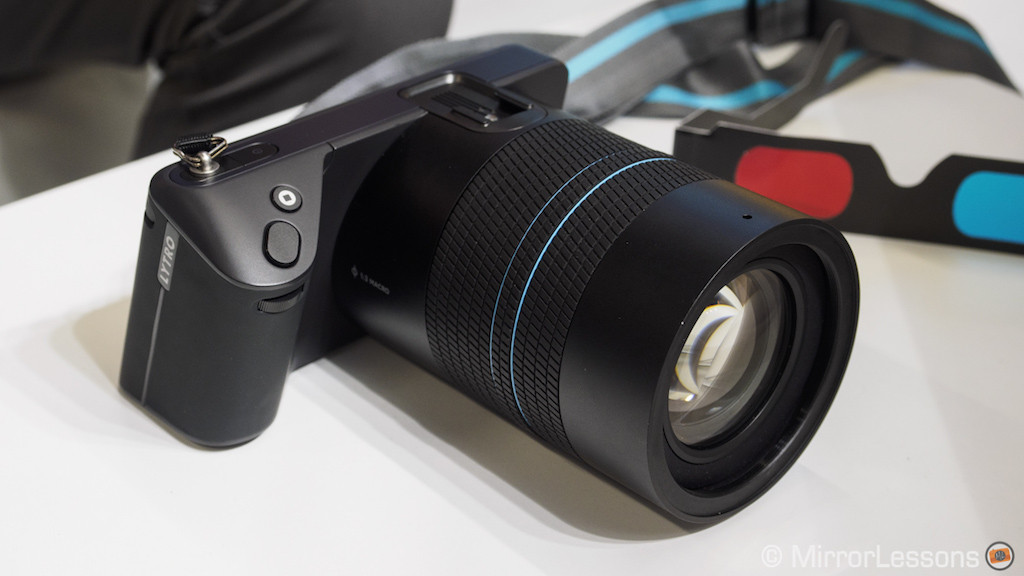 The difficulties of succeeding in the digital imaging business became a very serious concern for Lytro's CEO Jason Rosenthal. In a very honest and personal post that you can read here, Jason explains the difficult decision to change the company's strategy.
We'd already built two generations of consumer Light Field cameras and were deep into development of our third and fourth generation models. But I was increasingly filled with doubt about our product strategy and direction. Were consumer cameras really our biggest and best opportunity? If not, what should we be focused on instead? Could we pivot dramatically with so much invested in our current direction?
The direction that Lytro is taking now is virtual reality and digital cinema. Their recent announcement is quite interesting: the Lytro Cinema is a complete solution aiming to bring all the wonders of light field technology to directors and artists. One of the most interesting parts is related to visual effects and the green screen. The latter has become a very standard solution nowadays for visual effects, and green or blue screens are used for many things, even just to change the background of a scene (which allows producers to avoid spending money to build a complete set). According to Lytro, the new Cinema camera will allow you to isolate every object and part of a scene without the need for a green screen.
With Lytro Cinema every frame in a live action shot becomes a 3D environment. So filmmakers can focus on the visual effects (VFX) and not the tedious task of merging live action with computer generated (CG) content. This opens up new creative avenues like Depth Screen – the ability to accurately key green screens for every object and space in a scene without the need for a green screen. By using the depth information of a scene instead of color to composite foregrounds and backgrounds, it reduces the demand for cumbersome and expensive green screens on set.
The camera seems quite large from the video above and is definitely targeting a very high-end market. It is definitely an interesting step forward for the company and the technology. Indeed, the Lytro Cinema could be one of the most interesting things to see at the upcoming NAB show in Las Vegas.
But what about Lytro cameras?
In its official blog, the company says that they will continue to support the Illum camera through their partners and existing official channels.  In his personal blog post, CEO Ronsethal said that they were developing the third and fourth generation of Lytro cameras but the recent change in direction implies we won't see these new products for a very long time, if ever.
It is true that these cameras were far from popular and even if the technology was fascinating, the image quality wasn't enough to convince photographers and artists. However the idea of changing the focus point after taking the shot hasn't disappeard completely. For example, Panasonic recently added a new 4K Photo function that allows you to do the same thing. The technology behind it is completely different (the camera records a video and changes the focus point very rapidly, allowing you to save a frame with the right focus point in playback mode). If this kind of solution becomes more common among digital cameras in the future, perhaps Lytro could consider a comeback to the digital imaging business when light field technology is also more advanced.