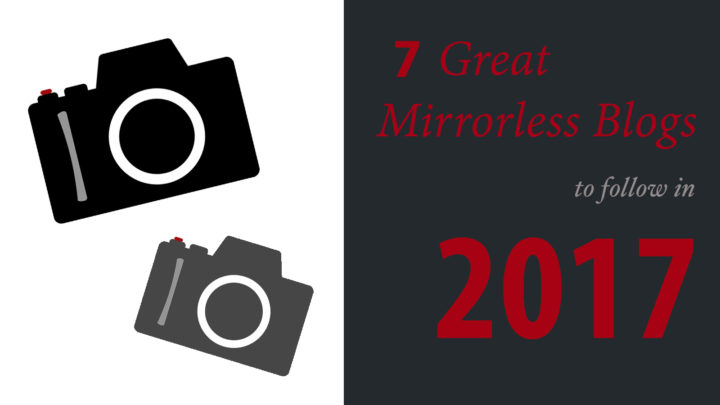 I drew up our very first mirrorless blog list back in 2013 to pay homage to the many great websites I'd come across since starting MirrorLessons, and continued the tradition with a second and third list in 2015 and 2016 respectively.
Given the ever-growing interest in the mirrorless sector, it should come as no surprise that the number of blogs worth following has also increased. Our favourites have made it onto our list for 2017!
As always, if you know of an interesting blog where mirrorless cameras are a regular topic, drop us a line so we can check it out!
---
1. Camera Jabber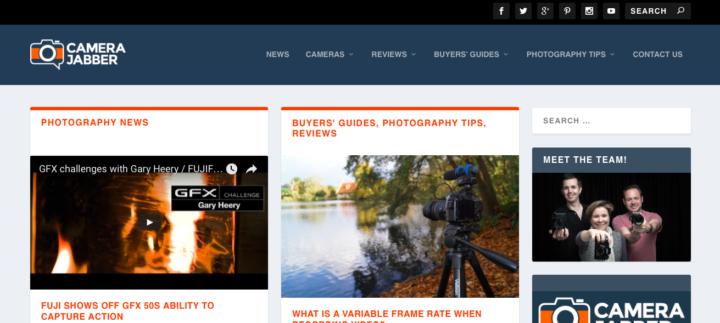 Camera Jabber was born just a few months ago but has already grown into a solid reference for all things photography related, including mirrorless camera reviews. It is the brainchild of Angela Nicholson, Ali Jennings, and Jeff Meyer, some of the most experienced reviewers and journalists in the industry. In addition to reviews, they also share news, tips, comparisons, and buyer's guides.
---
2. NZ Digital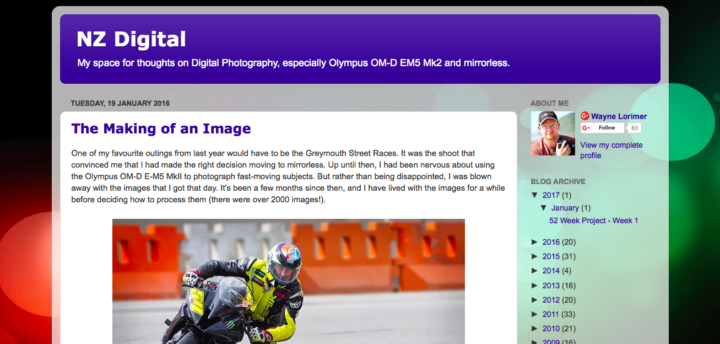 NZ Digital is a hobbyist blog we recently came across with a focus on photography and Olympus gear. We really enjoy how the owner, Wayne Lorimer, manages to interweave "gear talk" with personal anecdotes, such as the post about the day his son began to show an interest in photography and ended up choosing a second-hand OM-D E-M5 to match his dad's OM-D E-M5 II. Wayne's photography is also excellent, and he engages in a variety of genres, from landscapes and street to sports and wildlife.
---
3. Raviraj Kande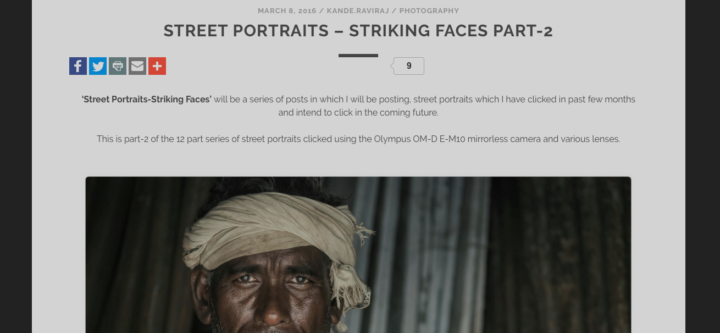 Raviraj Kande runs a very nice personal blog where he shares a variety of images taken with his Olympus OM-D E-M10, the most stunning being his street portraits. So passionate is he about this particular genre that he started up a series called Street Portraits – Striking Faces where he shares his favourite shots of people who have a "certain distinctive look which expressed deep underlying emotions" or a "certain charm which cant be described in words."  You will also find a few gear reviews, as Olympus India often sends him cameras and lenses to test out in the field.
---
4. The Camera Project
The Camera Project actually isn't a blog but rather, a rapidly growing YouTube channel hosted by Josh and Alison. As they state on their About page, the aim of the channel is to provide informative reviews of camera gear (most of which is mirrorless) while showing you around a particular neighbourhood or location in the process. In avoiding many of the dry technicalities upon which most review channels dwell, they manage to make their videos fun and watchable until the very end.
---
5. Alpha Whiskey Photography's Blog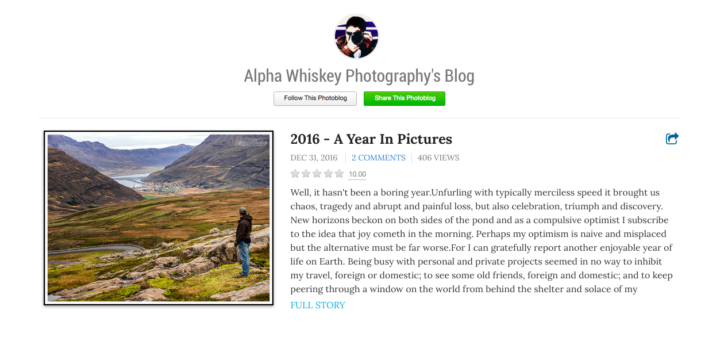 You may know Alpha Whisky as a regular contributor to the popular blog Photography Life but he also has a personal blog where he shares a mix of beautiful image galleries taken in various locations around the world with his Olympus gear, thoughtful essays, and gear reviews when time allows. As talented with words as he is with a camera, every post he shares is a treat for the eyes and mind.
---
6. The Traveling Image Makers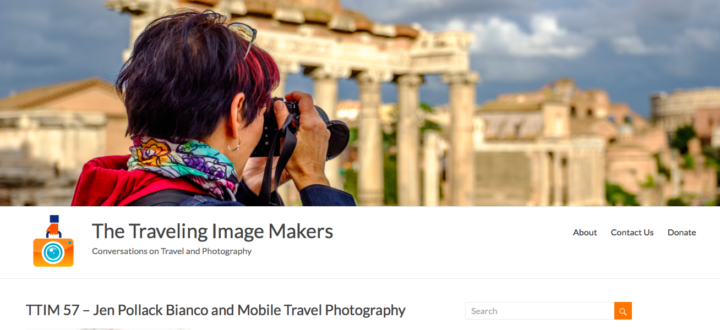 Although not a mirrorless blog per se, the Traveling Image Makers, run by our friend Ugo Cei, features a great number of photographers who use mirrorless gear for their travels in a mix of written interviews and podcasts. Indeed, Ugo himself is a long-time Fujifilm X series user and only recently upgraded from the X-E2 to the X-T2 for his travel photography. There is also a very active Facebook group where you can chat to like-minded travellers and share your favourite images.
Follow the Traveling Image Makers here!
---
7. Fuji X Passion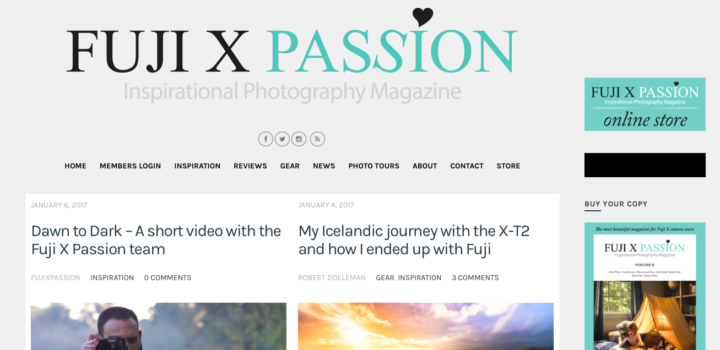 Fuji X Passion was created by two Portuguese photographers – Maurício and Hugo – who use the Fujifilm X series and felt the desire to create a one-stop hub for news, reviews, techniques, testimonials from professional photographers using the Fuji X system in their daily work, and inspirational posts with images from all over the world. Not only do they run the blog, but they also produce a beautiful printed magazine of the same name and hold photo tours in the most stunning regions of Portugal.