Earlier on this year, Rob Zeigler and his wife Amanda travelled to Italy for a two-week vacation, visiting famous locations such as Florence, Umbria, Herculaneum, Positano, Rome and the Vatican City. To capture the holiday, Rob brought along the Fujifilm X-T1 for stills and the Sony RX100 IV and DJIGlobal Phantom 4 for video.
The stills have been published in eight different blog posts and Rob does a beautiful job of explaining the places he visited and their historical significance. My favourite post is the penultimate in the series: with a mix of haunting photographs and words, he explains what happened to the people of Herculaneum when Mount Vesuvius erupted on that fateful day in 79AD.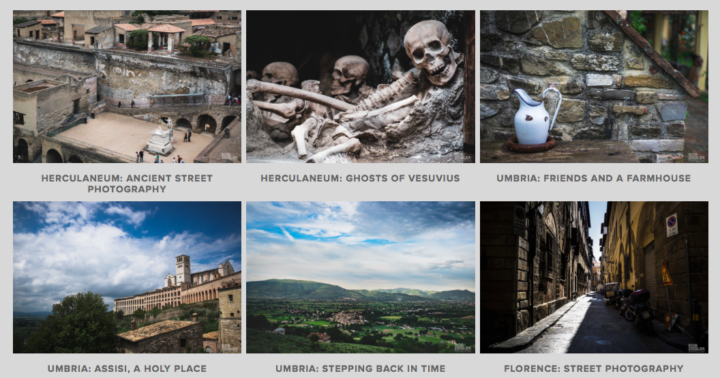 To complement the photographs, Rob also produced a 6 1/2 minute video that documents their trip from start to finish. It is a great mix of intimate shots as he and Amanda travel through the Italian countryside and panoramic views from high up above. You can watch the full video below!