We recently had the fortune of coming across Evan Washere, a NYC-based photographer who specialises in beauty photography for both professional models and beginners looking to kickstart their career.
His work, which is all done with the Sony A7r II, has been featured in a number of publications including Maxim, Newsweek, Access Hollywood, Stuff Magazine, CNN, Good Morning America, 20/20 and more. When he isn't shooting models, he also photographs jewellery, editorials, product lines, and pets.
In one of his most recent articles, Evan takes us behind the scenes of a "beauty shoot with flowers" for Resident Magazine. Using text, images and a video, he describes all the equipment, human resources, and accessories required to bring the shoot to life.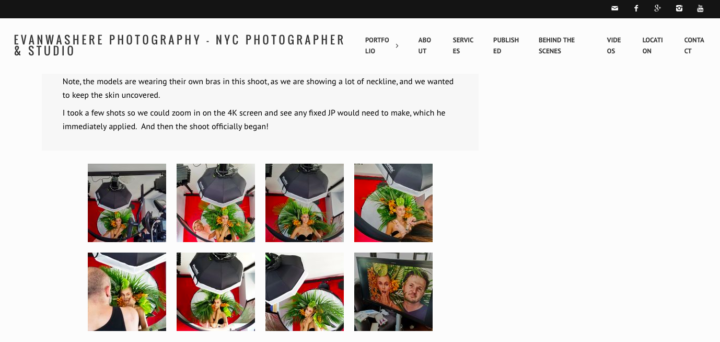 For beauty shoots, his favourite lens is the Sony 90mm macro OSS G because of its sharpness. When using the Sony A7r II, he often activates EyeAF to make sure that every shots is focused on the model's eye and tethers the camera to MS Surface Pro 2 with a 4K screen attached, so that the client can see the images in real time.
You can read the full article, watch a behind-the-scenes video and see his amazing beauty shots here!