As of 2016, Micro Four Thirds has the largest number of lenses available for a mirrorless system. Of these lenses, 23 have been produced by Olympus, one of the two founders of the Micro Four Thirds system.
Since it can be challenging to choose the right lenses for your photographic needs, we've put together a list of recommendations divided up by photographic genre. You won't need every lens on the market no matter how good some of them may be, so it is important to figure out what you want to shoot before choosing the tool you'll be shooting with.
With that said, let's have a look at the various options!
---
Ethics statement: The following list is based upon our experience with Olympus lenses. We were not asked to write anything about these lenses, nor were we provided any compensation of any kind. All opinions we express are our own. Within the article, there are affiliate links. If you buy something after clicking the link, we will receive a small commission. To know more about our ethics, you can visit our full disclosure page. Thank you!
---
Best standard Olympus zoom lenses
---
M.Zuiko 12-40mm f/2.8 PRO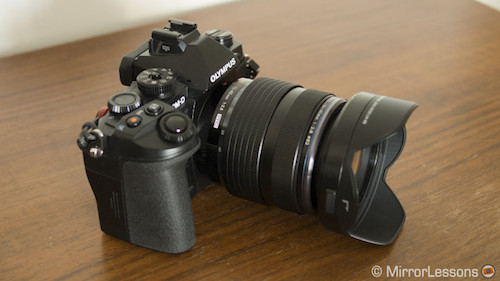 Of all the Olympus lenses on the market, the M.Zuiko 12-40mm f/2.8 (B&H Photo) is one of our favourites. Covering a wide to medium telephoto zoom range, it is useful for a wide variety of applications including landscapes, architecture, portraits and events. Thanks to its bright constant aperture of f/2.8, it can be used even in relative low light and its closest focusing distance of 20cm is highly conducive to close-up photography. There is something very pleasing about the rendering of this zoom as well – it is very sharp at all apertures and produces a lovely out of focus areas. The autofocus is very quick in all light conditions and to top it off, it has a robust weather-sealed body. If you only ever buy one lens for your Olympus camera, this should be it.
Note: It is worth bearing in mind that the lens is larger than most, and is as such a better fit for the high-end OM-D series than the smaller Pens. It has also been designed for professional photographers first, meaning it is more expensive.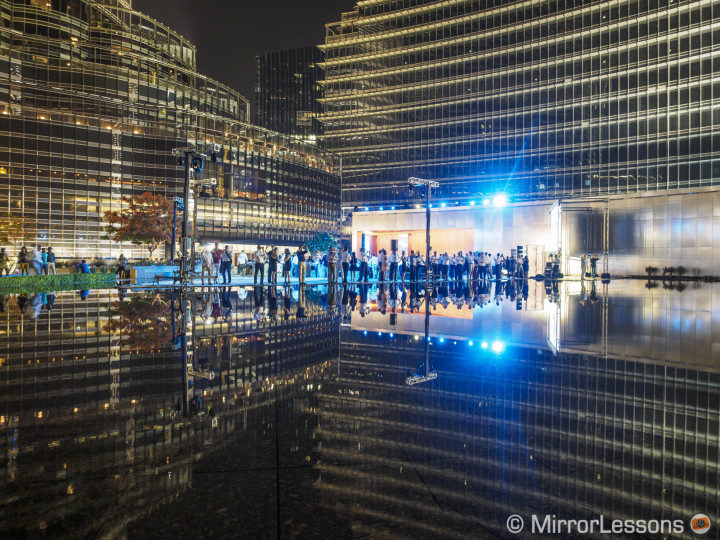 Budget option:
M.Zuiko 12-50mm f/3.5-6.3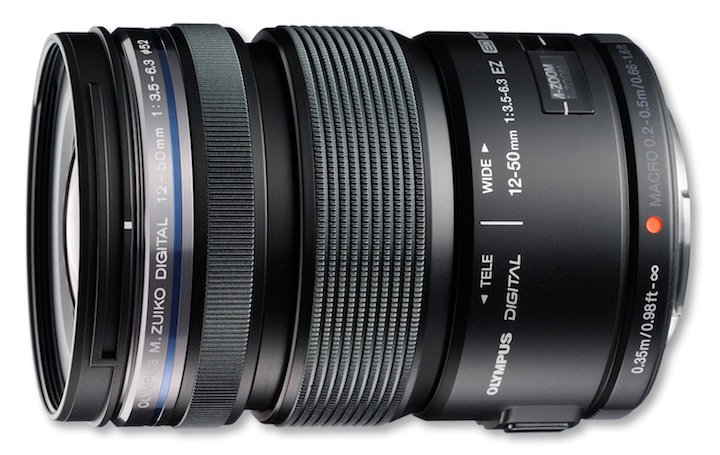 Of course, the 12-40mm f/2.8 is anything but cheap, which is why there are budget options to satisfy less demanding users. Aside from the 14-42mm kit lens that is often included with the camera body, there is the 12-50mm f/3.5-6.3 (B&H Photo) that covers a slightly wider focal range than the 12-40mm. It is also splash proof but has a slower aperture range and inferior optical quality. The shortest focusing distance remains the same however (20cm) and the zoom ring can be switched between direct and power modes (Electromagnetic zoom mechanism), so it is easy to record movies. You can find it with the E-M1 or E-M5 kit or on its own. It is a good lens to get you started on your photography journey because of its size and weight.
M.Zuiko 14-150mm f/4-5.6 II

If you require a more versatile zoom lens, you may want to check out the 14-150mm f/4-5.6 II (B&H Photo). For an all-purpose zoom, it performs very well. The autofocus is fast and if you zoom out to the longest focal length, you can achieve quite a nice background blur. The range makes this lens good for landscapes, street, portraits, static wildlife, and slow-moving sports. It is also very light, compact and portable.
Note: The differences between the original 14-150mm f/4-5.6mm and the II version lie in the build and ergonomics of the lens. The mark II version has a more solid body and is weather sealed.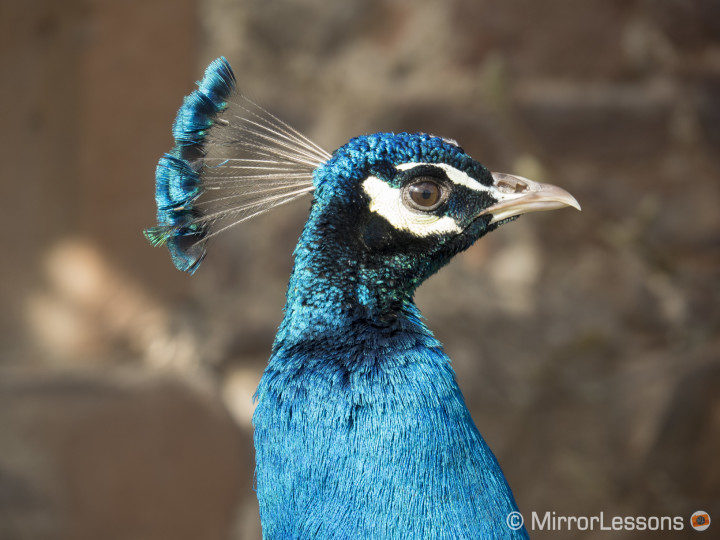 ---
Best Olympus lenses for street photography
---
M.Zuiko 17mm f/1.8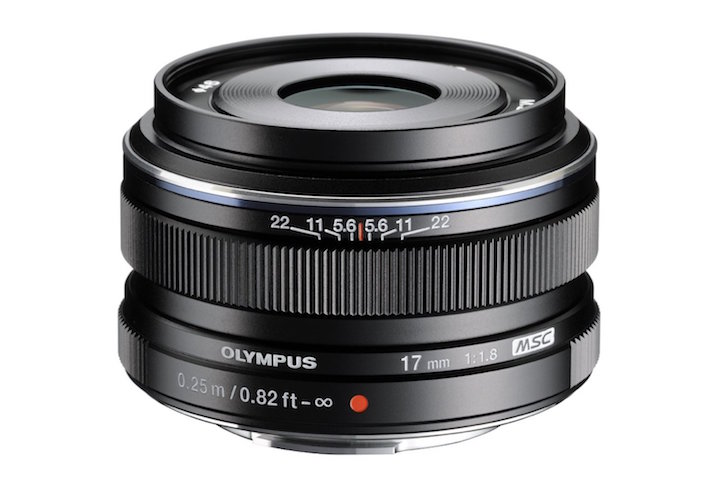 If you are searching for a versatile street lens that provides excellent optical quality, look no further than the 17mm f/1.8 (B&H Photo). Offering an equivalent of 34mm on full-frame, it is extremely close to the classic 35mm focal length which is often used by street photographers. Couple that with the fast 1.8 aperture and snappy autofocus and you have the perfect companion for low-light shooting as well. As with many Olympus primes, the 17mm is extremely compact and lightweight, and is well-suited to any Olympus body.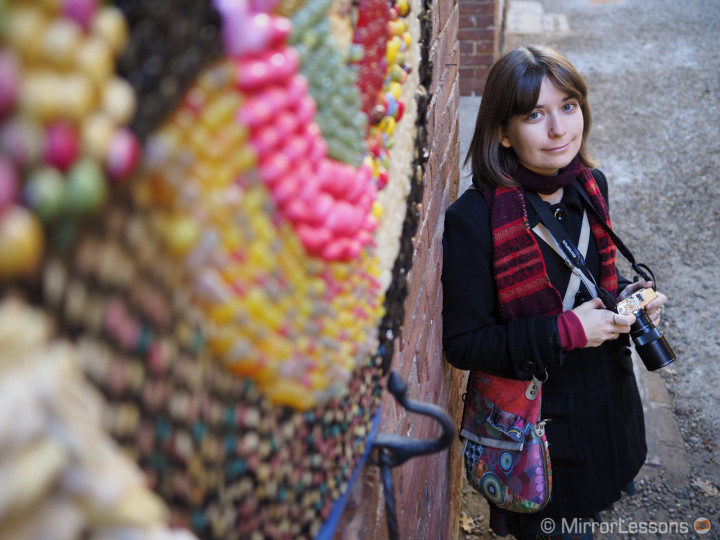 M.Zuiko 25mm f/1.8

The 25mm f/1.8 (B&H Photo) is another focal length that just might grab the attention of the street photographer given its focal length. Its field of view is as close to that of the human eye (central angle) as you can get, so it sees the world as you see it. Like the 17mm, it offers excellent optical quality, snappy autofocus, a fast aperture, and a sturdy lightweight body.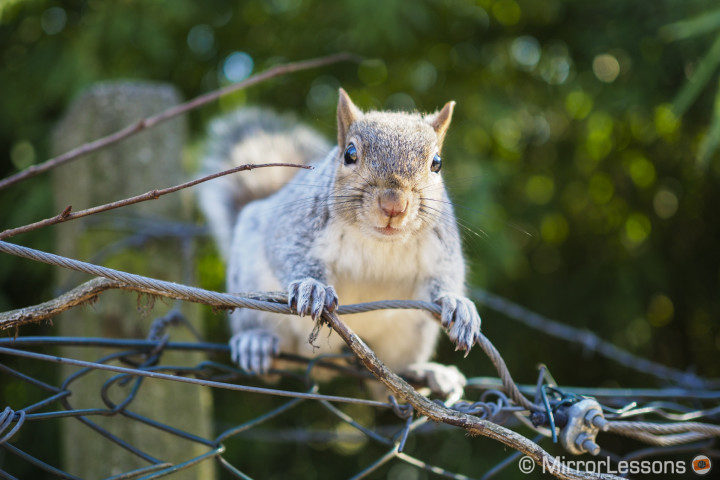 Budget option:
M.Zuiko 17mm f/2.8 pancake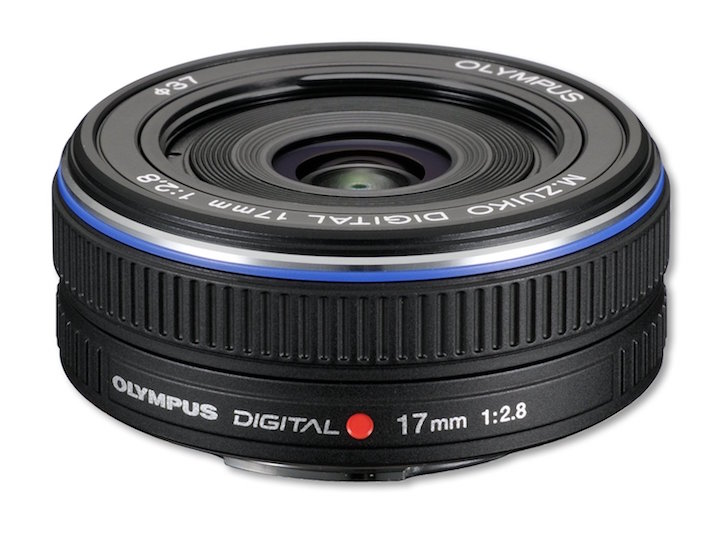 The real strength of the 17mm f/2.8 (B&H Photo) is its weight and compactness – in fact, it is even smaller than the dedicated M.Zuiko pancake lens! The optical quality and AF performance aren't quite up to the level of the 17mm f/1.8 or 25mm f/1.8 and the maximum aperture isn't as fast, but it is still more than enough for casual street shooting.
---
Best Olympus lenses for portraits
---
M.Zuiko 75mm f/1.8

If your aim is to take stunning portraits with the Olympus system, you cannot go wrong with the M.Zuiko 75mm (B&H Photo). As of now, it is the only professional portrait offering from the brand and it is highly lauded for its sharpness, beautiful circular bokeh, robust metal housing and lightweight design. It also has a very fast aperture of 1.8, making it suitable for low-light shooting and achieving plenty of shallow depth of field. Perhaps the only downside of this lens is the lack of weather-sealing.
Budget option:
M.Zuiko 45mm f/1.8

The M.Zuiko 45mm f/1.8 (B&H Photo) has always come across to me as a lens that should cost more than it actually does. Somehow, Olympus has managed to combine a fast aperture of 1.8 with a barrel so small you could easily stuff it inside your coat pocket with room to spare. And its not just the dimensions and price that are surprising; it is also the rendering which, in my opinion, is almost as nice as that of the much more expensive 75mm f/1.8. Sure, you have to take good care of the lens because the barrel is made of plastic and it isn't weather sealed but these weak spots aside, it really is one of the best deals within the M.Zuiko line-up.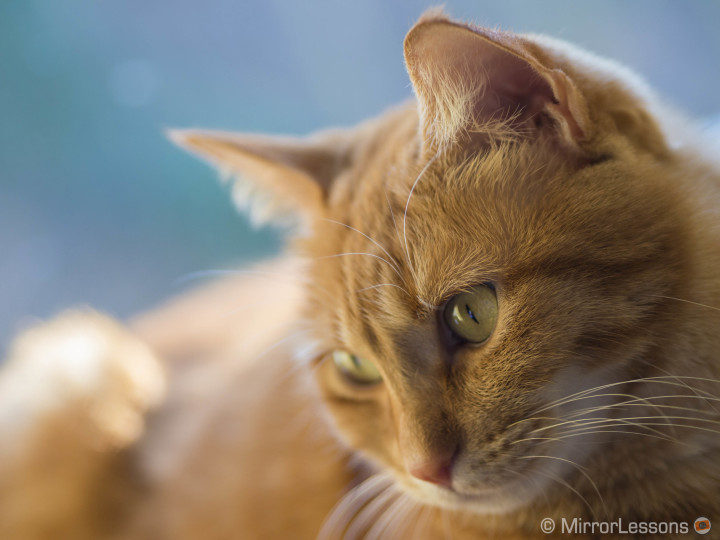 ---
Best Olympus lenses for landscapes/cityscapes/architecture
---
M.Zuiko 12mm f/2.0

The 12mm f/2.0 (B&H Photo) is the first Olympus lens we ever bought and though we sold it to fund the 12-40mm f/2.8, it was an excellent companion for landscapes, cityscapes and architecture. It is very sharp, extremely small and portable and its fast aperture of f/2.0 makes it useful for low-light photography. Unlike some of the other small primes from Olympus, it is also very robust thanks to its sleek metallic body. If you prefer primes to zooms, this little gem is the way to go.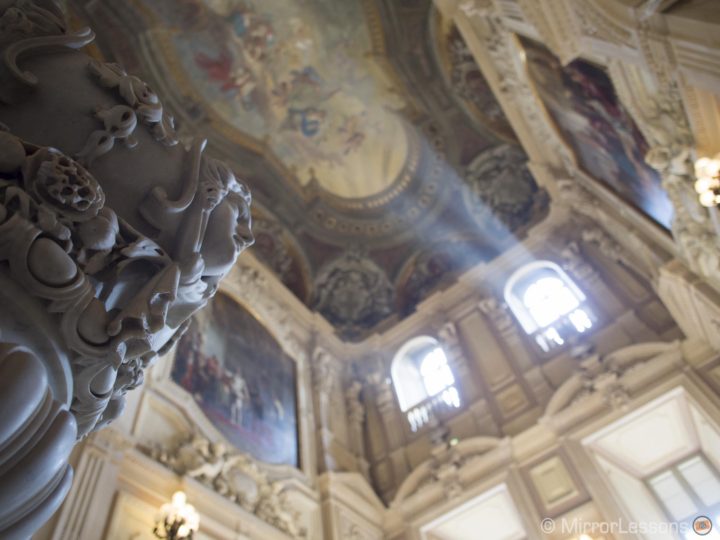 M.Zuiko 7-14mm f/2.8 PRO

Another excellent option is the 7-14mm f/2.8 (B&H Photo). The optical quality is of the highest standard and the f/2.8 aperture makes it possible to take landscape and architectural shots even in low-light if you use the in-body 5-axis stabilisation of the latest Olympus cameras. Like the other professional lenses, it is completely weather sealed and quite compact and light given the focal range and aperture. Still, it is bigger than most Olympus lenses and would suit an OM-D series camera better than a Pen.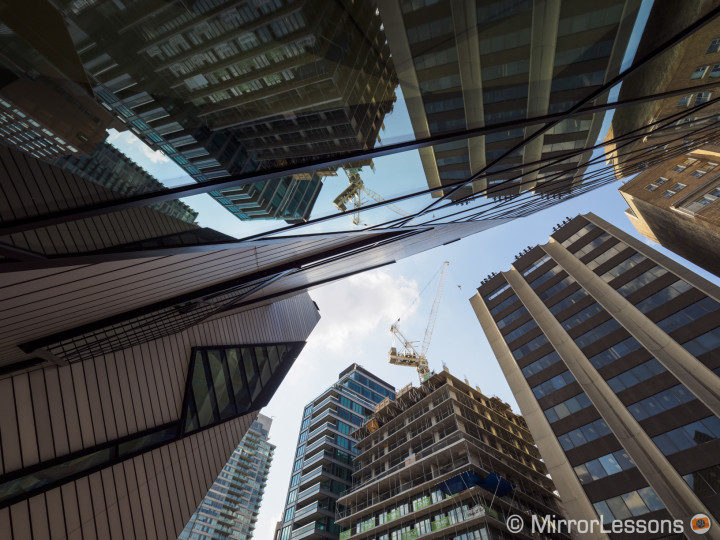 Budget option:
M.Zuiko 9-18mm f/4-5.6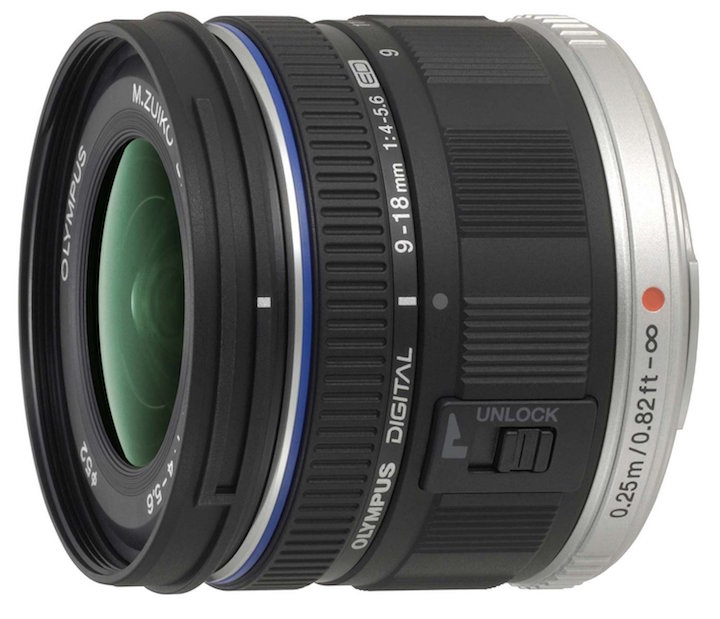 The 9-18mm f/4-5.6 (B&H Photo) didn't start out as a budget option but it has come down in price since its release. The biggest advantage this zoom has over its professional sibling, besides the price, is its size and weight. It is another one of those lenses you could simply slip inside your coat pocket and forget about. You might lament the lack of a fast aperture but, truth be told, photographers rarely need a fast aperture for landscapes, cityscapes or architecture anyway. Once again, it isn't weather sealed but if you're careful, you won't have any issues.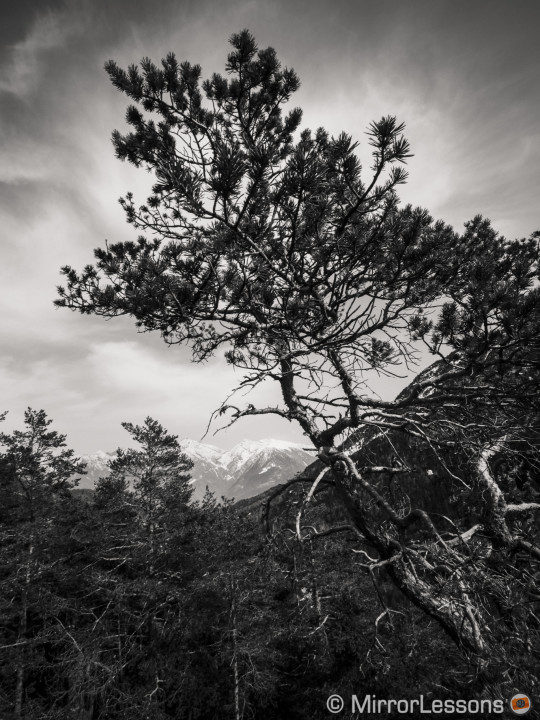 ---
Best Olympus lens for macro photography
---

M.Zuiko 60mm f/2.8
So far, there is only one 1:1 macro offering from Olympus, the M.Zuiko 60mm f/2.8 (B&H Photo), and to be fair, this lens is hard to top. Not only is it extremely compact and beautifully constructed, but it also comes with a very handy focus limiter switch on the side to facilitate rapid focusing. It also comes with an unusual lens hood that slides back over the lens barrel when not in use. The only downside is that the lens isn't weather sealed, so you have to be careful not to expose it to harsh weather conditions.
---
Best Olympus lenses for sports / wildlife
---
M.Zuiko 40-150mm f/2.8 PRO

The second zoom designed to accompany the 12-40mm inside the professional photographer's bag was the 40-150mm f/2.8 (B&H Photo). Once again, we have a bright constant aperture of 2.8, a robust weather-sealed body, and a very fast AF mechanism to capture subjects in movement. Its already versatile focal range can even be extended to 210mm with the 1.4x teleconverter. For all the aforementioned reasons, it is the sports and wildlife photographer's first choice.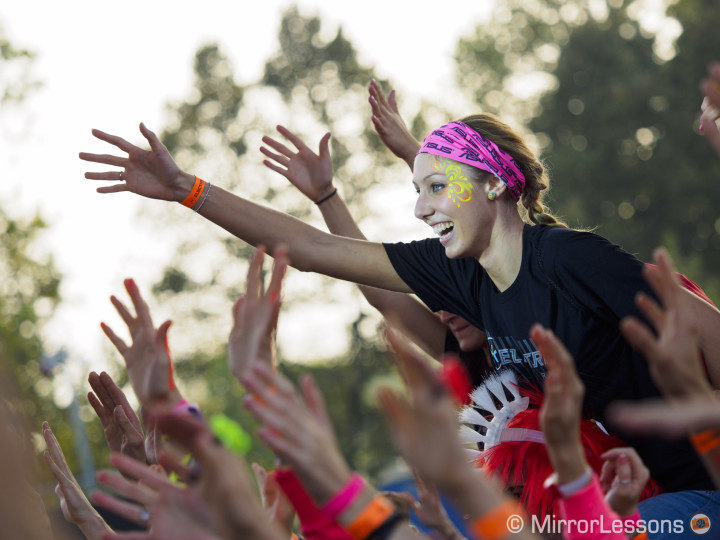 M.Zuiko 300mm f/4 PRO

The 300mm f/4 (B&H Photo) is more of a niche product compared to the 40-150mm because it is a fixed focal length. However, the sharpness produced by this lens is nothing short of outstanding and the aperture is quite bright considering the focal length. It too is weather-sealed and can be extended when combined with the 1.4x teleconverter. Between sports and wildlife, I would definitely say that this lens is better suited to the latter because it is difficult to follow fast action with a fixed focal length. Note that this lens also works very well with the EE-1 dot sight.
Budget option:
M.Zuiko 75-300mm f/4.8-6.7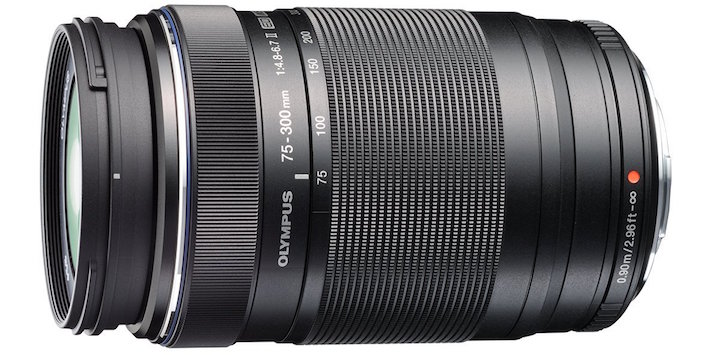 The 75-300mm (B&H Photo) is the zoom within the Olympus range with the longest reach, making it extremely versatile. Of course, being the cheap and cheerful tele zoom, you won't get the same AF performance or optical quality as you would with either of the two previous options but it is a great starter lens for those just starting to dabble in the world of sports and wildlife.
---
Have any questions about Olympus lenses or the Micro Four Thirds system in general? Drop us a line on Twitter and we'll do our best to help!