The travel photography niche is probably that which has benefited most from the arrival of mirrorless cameras. Now, those who travel on a regular basis no longer have to compromise on image quality to keep their kit as light and portable as possible.
Whilst some travel photographers have moved to a completely mirrorless set-up, others have opted to keep two systems: a DSLR for more demanding assignments and a small mirrorless camera with one or two lenses purely for travel purposes.
In this article, you'll find a list that caters more toward the latter group of users in that the cameras mentioned are both portable and relatively affordable. If you are a serious travel photographer who often visits extreme climates and requires the best equipment possible, we suggest checking out our list of the best mirrorless cameras for professionals instead (coming soon!).
---
Ethics statement: All the cameras and lenses in the following round-up are models we have either purchased or tested for an extended period. We were not asked to write anything about the gear in this article, nor were we provided with any other compensation of any kind. Within the article, there are affiliate links. If you buy something after clicking the link, we will receive a small commission. You can read our full ethics statement here. Thank you!
---
Panasonic Lumix GX85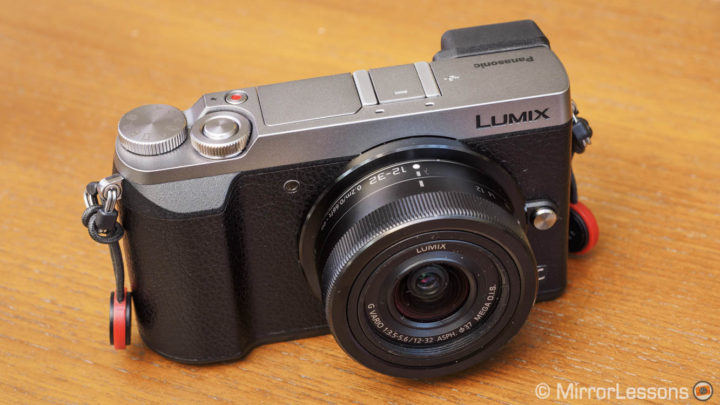 It only seems fair that we start with the camera that we personally use whenever we go on a business trip: the Panasonic Lumix GX85. When we travelled to Germany for Photokina 2016 this year, for example, this was the camera we used to take all our product shots, film our YouTube videos and capture the beauty of Cologne on our downtime.
There are a few reasons we love the GX85, the first being the fact that it packs so many features into a very compact and lightweight body. Along with housing one of the latest Micro Four Thirds sensors, it comes with a tilting touchscreen that makes it easy to compose and select your autofocus point while shooting stills or video, as well as a built-in electronic viewfinder for those times when an LCD screen isn't practical.
Second, it features Panasonic's superb 5-axis in-body stabilisation system, which is a huge advantage if you do lots of hand-held still and video shooting and want to avoid the encumbrance of a tripod. The GX85 is also compatible with Dual IS, which combines the optical stabilisation of certain Lumix G lenses with the camera's sensor stabilisation for even more compensation.
Finally we have its 4K video capabilities, which not only allow you to shoot high quality 4K video but also extract and save 8MP stills from 4K footage in-camera, a feature Panasonic calls 4K PHOTO. We love this feature because it increases your chances of capturing fleeting moments, such as the precise instant your child kicks a football or jumps into a swimming pool.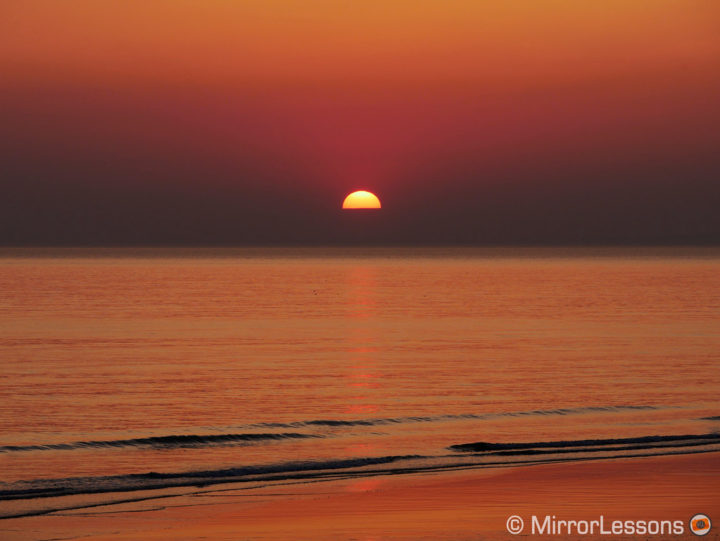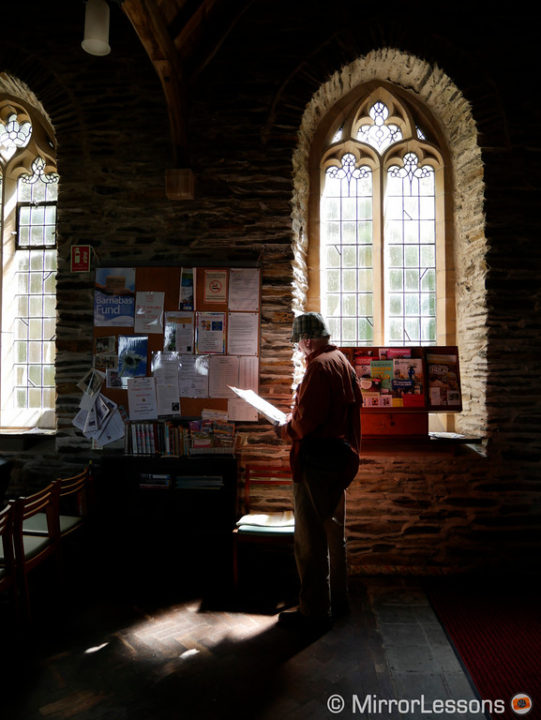 Alternative: If you prefer the handling of an SLR, you may find the Panasonic Lumix G85 more appealing. It is basically the same cameras as the GX85 with the benefit of a large grip, weather-sealing, more settings for video, a multi-angle screen and a centrally placed viewfinder.
Which lens?
One of the most interesting and affordable propositions at the moment is the Lumix G 12-60mm f/3.5-5.6. It offers a zoom range that is a little more versatile than that of either the standard 12-32mm or 14-42mm kit lenses and provides slightly better optical quality. Thanks to its compact build, it matches the size of the GX85 very well and since it sports Power O.I.S., it is also Dual IS compatible.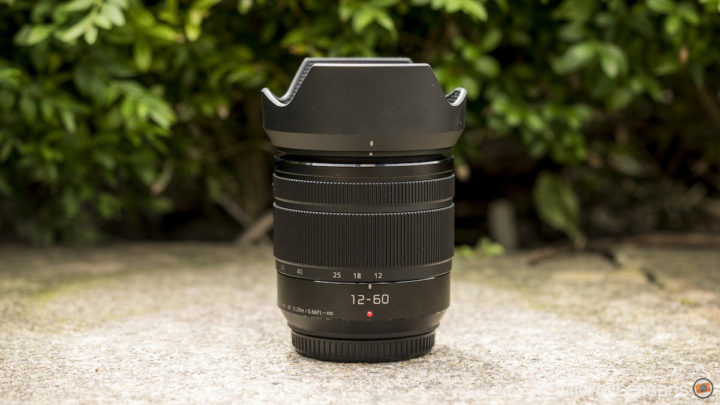 ---
Olympus OM-D E-M10 II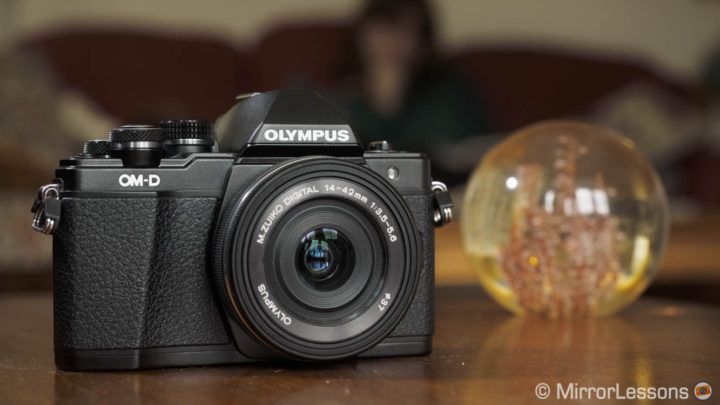 Another excellent Micro Four Thirds camera is the Olympus OM-D E-M10 II which, despite being over a year old, remains a relevant choice for travel photographers even today thanks to features such as 5-axis in-body stabilisation, an OLED electronic viewfinder, and a tilting touchscreen.
Film aficionados in particular will appreciate the E-M10 II's small and lightweight analog design which was inspired by Olympus' own OM series.
Another huge selling point is its extra features. Two of our favourites are Live Composite, which lets you build star trails and light paintings in-camera, and Focus Bracketing, which allows you to take a burst of shots at different focus points that can later be merged in post-production to achieve more depth of field.
We personally chose the Lumix GX85 over the E-M10 II because the former has 4K capabilities while the latter only has Full HD but if you are primarily a still shooter, you will find that the E-M10 II is more than enough for your needs.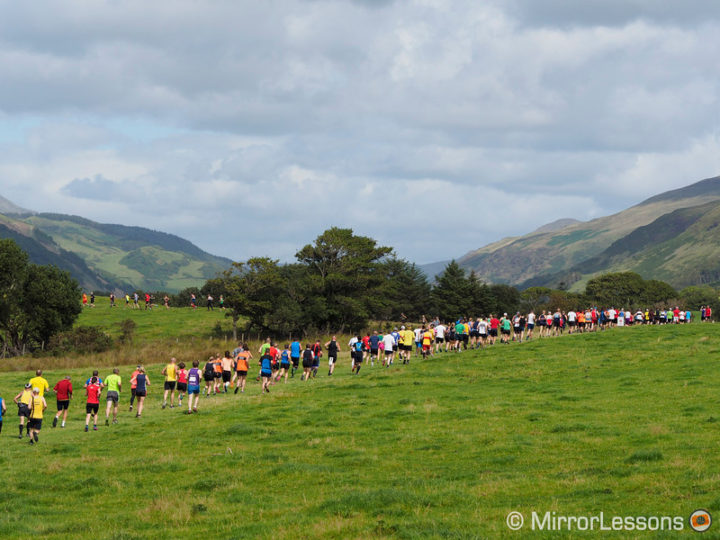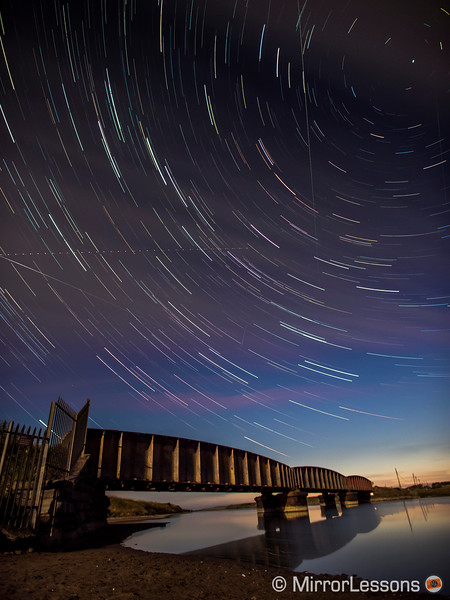 Alternative: A similar model to the E-M10 II is the E-M5 II. The latter benefits from weather-sealing, a mulit-angle screen, a microphone jack, and a high resolution shot mode that combines 8 frames into one high-res 40MP shot but it is also a little more expensive.
Which lens?
Another suggestion, besides the aforementioned Lumix 12-60mm f/3.5-5.6, is the Olympus M.Zuiko 14-150mm f/4-5.6 II. It too has a versatile zoom range, good optical quality and a compact design, and is completely dust/splash/freeze proof.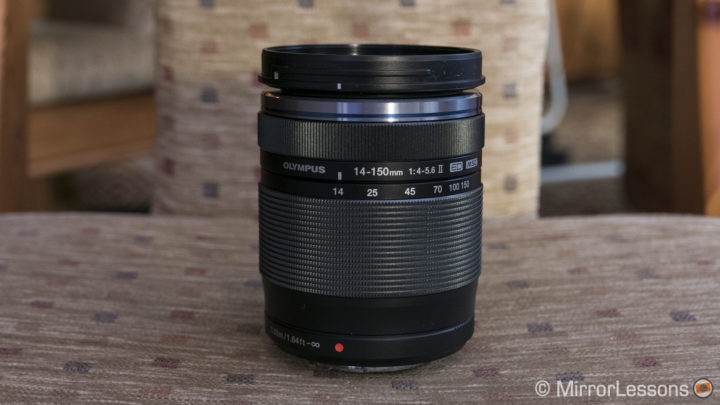 ---
Sony a6300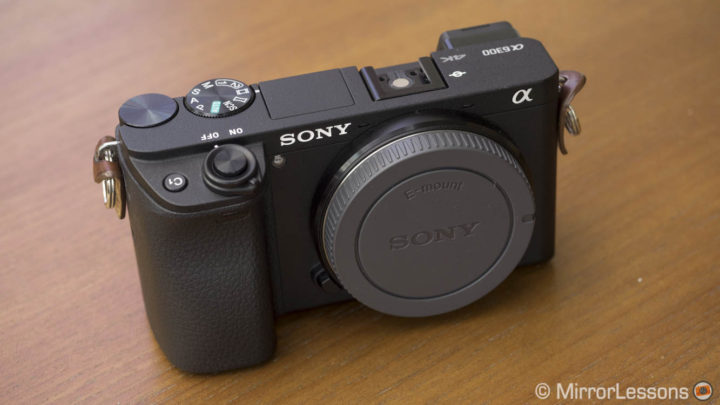 Within a slightly higher price bracket we find the Sony a6300 whose stunning autofocus capabilities for both stills and video make it an excellent companion for travellers who love to shoot wildlife and action in addition to landscapes. We've used this camera multiple times to shoot fast-moving animals such as birds in flight and have always brought home a good number of keepers.
It has a light and compact body with a built-in electronic viewfinder and tilting screen like the other models on this list, and also features dust and moisture resistance.
The a6300 also has 4K video capabilities, meaning it is just as capable for video as it is for stills. Plus, the 24MP APS-C sensor it houses is well-known for its excellent resolution and dynamic range.
It should be noted that the a6300 will likely come down in price soon due to the recent announcement of the a6500 which was given both 5-axis stabilisation for stills and video and a touch sensitive screen.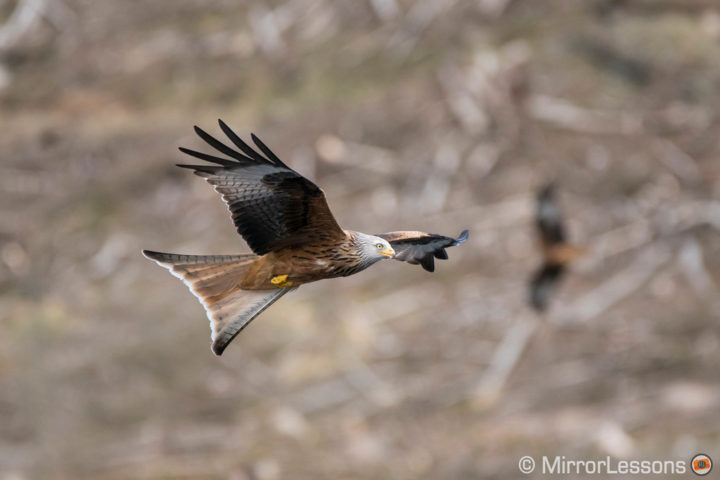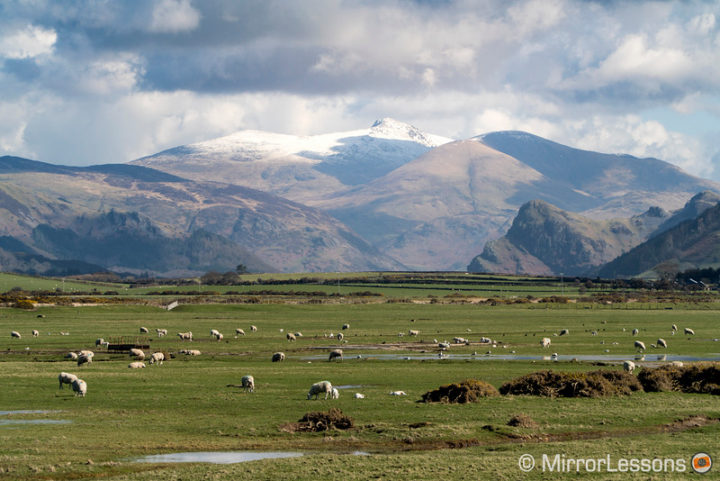 Alternative: The original a6000 is still a very capable model, though it lacks 4K video recording and weather resistance. Being the first model in the series, it is also the least expensive.
Which lens?
When it comes to all-purpose travel lenses for the a6300, the choice is easy. The 18-105mm f/4, though far from the smallest lens for the system, has a great zoom range, a constant aperture, built-in optical stabilisation and a power zoom control on the barrel for smooth zooming while video recording. The optical quality is also very good.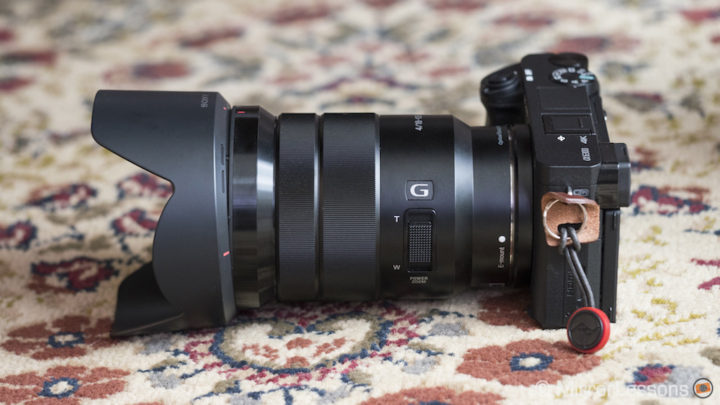 ---
Fujifilm X-T10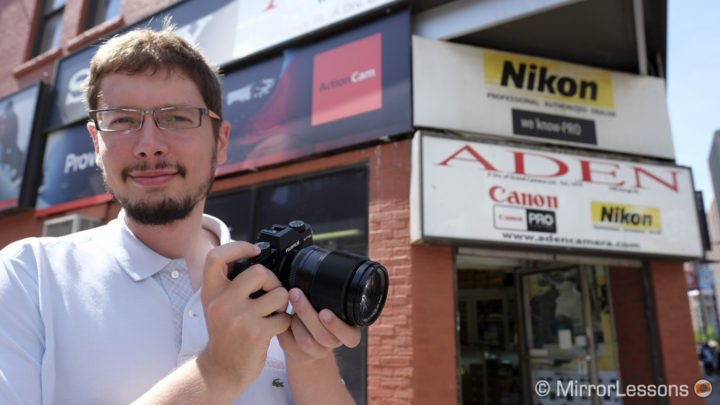 During our week-long trip to Toronto, we used the Fujifilm X-T10 and found it to be an excellent companion for travel because of its small yet ergonomic build and the excellent out-of-camera results you can get thanks to the Film Simulation Modes, which is the name Fujifilm gives its picture profiles.
It doesn't feature in-body stabilisation, a touchscreen or 4K video, but you do get a built-in electronic viewfinder, tilting screen, 16MP APS-C sized sensor and, like the E-M10 II, a vintage design that pays homage to analog film cameras.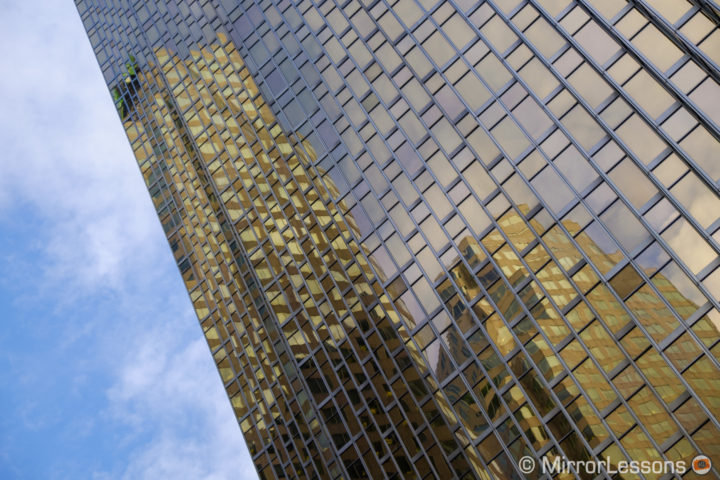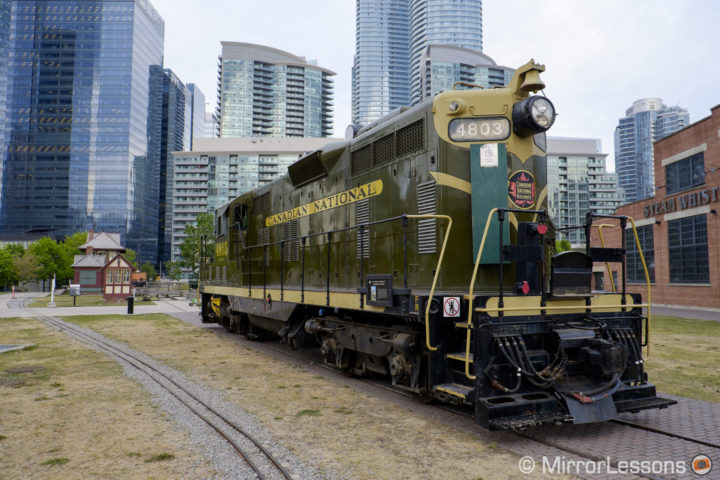 Alternative: The rangefinder equivalent of the X-T10 is the X-E2, which comes with nearly all the same characteristics as the X-T10, including the vintage-style body. The only real advantage the X-T10 has over the X-E2 is that its screen tilts up and down. Our friend and landscape/travel photographer Ugo Cei uses this camera for most of his work.
Which lens?
The lens we tend to use for travel purposes with the X series is the XF 18-135mm f/3.5-5.6. There is a lot to like about this lens, from its versatile zoom range to very effective optical stabilisation. It has a quick and silent autofocus mechanism and delivers very good optical quality for an all-purpose zoom.