Despite its rather complex name, the Panasonic GX85 (otherwise known as the GX80 in Europe or the GX7 Mark II in Japan) is one of the most technologically advanced mirrorless cameras on the market today, and at only $800 with the kit lens, also comes at a very appealing price.
In addition to having a 16MP Micro Four Thirds sensor that lacks an anti-aliasing filter, internal 4K video and numerous extra features, it is the first Panasonic camera to feature 5-axis in-body stabilization on the sensor. When combined with the optical stabilization of select Panasonic Lumix lenses, it provides up to 4.5 stops of compensation for stills and video. This combination of sensor and optical stabilisation is called Dual IS.
Whether you've already bought the GX85 or are planning to purchase it in the near future, there are various Panasonic lenses you may want to consider. As always, the lenses you choose will depend on the genres you enjoy shooting.
Below are ten lenses we can highly recommend for the camera, and the Micro Four Thirds system in general. Keep in mind that many of the lenses mentioned here are compatible with Dual IS since this is one of the camera's most useful features.
---
Ethics statement: The following list is based upon our experience with MFT lenses. We were not asked to write anything about these lenses, nor were we provided any compensation of any kind. All opinions we express are our own. Within the article, there are affiliate links. If you buy something after clicking the link, we will receive a small commission. To know more about our ethics, you can visit our full disclosure page. Thank you!
---
1. Olympus M.Zuiko 12-40mm f/2.8 PRO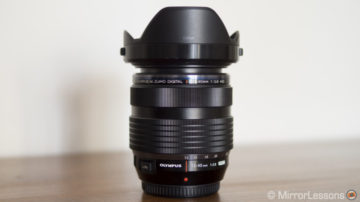 If your GX85 doesn't already come packaged with the 12-32mm f/3.5-5.6 kit lens, the very first lens I would suggest is the M.Zuiko 12-40mm f/2.8. Why? Because for 80% of the genres you'll probably end up shooting, from street to landscape to environmental portraits, this zoom has got you covered thanks to its standard range. What's more, the combination of the camera's 5-axis stabilisation and the constant f/2.8 aperture will make it possible to use the lens even in poor light conditions.
You may be wondering why I haven't recommended the Lumix 12-35mm f/2.8, and the reason is two-fold. First, the 12-40mm is slightly longer on the telephoto end, making it more suitable for portraits. Second, since it has a minimum focus distance of 20cm throughout the zoom range, it is also a good semi-macro solution if you don't own a dedicated macro lens. For those who care about pixel peeping, it is also a little sharper than the 12-35mm. (Note that the 12-35mm f/2.8 is compatible with Dual IS and with shortest focal lengths especially, the in-body 5-axis stabilisation works well.)
The only downside of the 12-40mm is that it is expensive, though it has come down in price since its release two years ago and you can find it second-hand quite easily. If money is an obstacle, your best bet would be to buy the GX85 with the 12-32mm kit lens in the first place.
Check price at B&H Photo / eBay
---
2. Panasonic Lumix 35-100mm f/2.8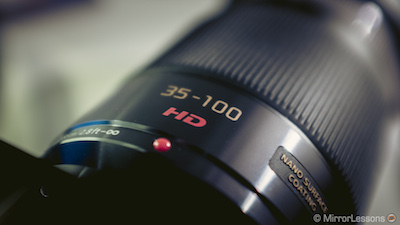 Another lens I love using on Micro Four Thirds cameras is the Lumix 35-100mm f/2.8. It is an excellent solution for events, portraits, weddings, sports and wildlife (if you can get close enough) thanks to its constant aperture, and is very sharp throughout the zoom range.
Since the 35-100mm f/2.8 is compatible with the GX85's Dual IS, you'll also be able to use it hand-held at shutter speeds as slow as 0.8s as long as you remain steady. Plus, as constant aperture zooms go, it is fairly compact, light and balances well on the GX85 body.
A cheaper and even more compact alternative is the Lumix 35-100mm f/3.5-5.6 but you lose the bright constant aperture that is so useful for portraits and low-light work.
Check price at B&H Photo / eBay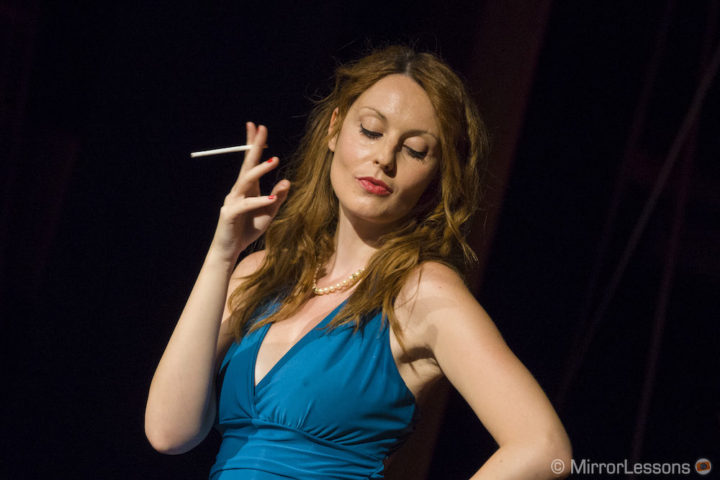 ---
3. Panasonic Lumix 14-140mm f/3.5-5.6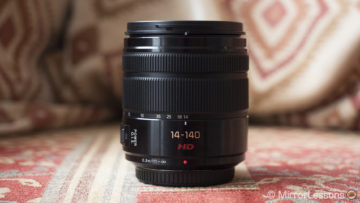 Sometimes, all you want to do is stick one all-purpose zoom onto your camera and start shooting. This is especially true of travel photographers who wants to keep their luggage to a minimum.
To this end, the Lumix 14-140mm f/3.5-5.6 has almost everything you could ever need. With a zoom range that goes from wide to telephoto, there are very few genres this lens doesn't cover, and it is also compatible with Dual IS.
Sure, it isn't as sharp as the constant aperture primes mentioned above and doesn't have the benefit of a fast constant aperture, but the tradeoff is versatility and a reasonable price of only $500.
Check price at B&H Photo / eBay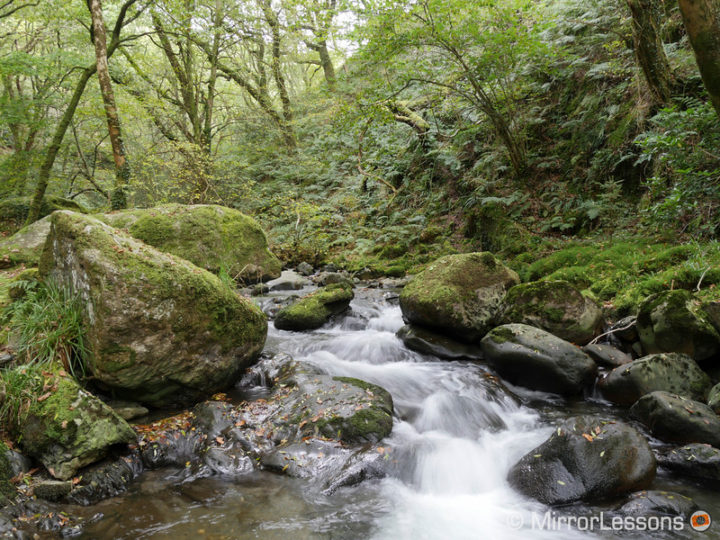 ---
4. Olympus M.Zuiko 9-18mm f/4-5.6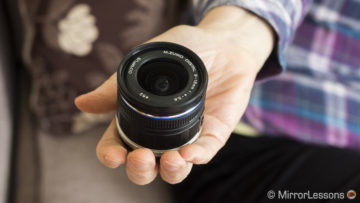 Now it's time to have a look at some of the more "niche" options for Micro Four Thirds, starting from the widest end.
Once again, I had a hard time picking between the three wide-angle zoom options for the system: the Lumix 7-14mm f/4, M.Zuiko 7-14mm f/2.8 and the M.Zuiko 9-18mm f/4-5.6. In the end, I settled upon the 9-18mm for a few reasons.
First, it is by far the lightest and most compact of the three. In fact, it is so small that you could easily slip it into your jacket pocket if you didn't have room in your camera bag. Whereas I'd only bring the other two zooms if I were going out with the sole purpose of shooting landscapes or architecture, I wouldn't hesitate to keep the 9-18mm with me at all times.
Second, even though this zoom isn't quite as sharp as the other two, it actually controls flare and chromatic aberration better than the Lumix lens.
Finally, it is the least expensive of the three – a couple of hundred less than the Lumix and about half the price of the M.Zuiko. Yes, you lose a couple of millimetres on the wide end, but in exchange, you get a portable lens at a great price.
Check price at B&H Photo / eBay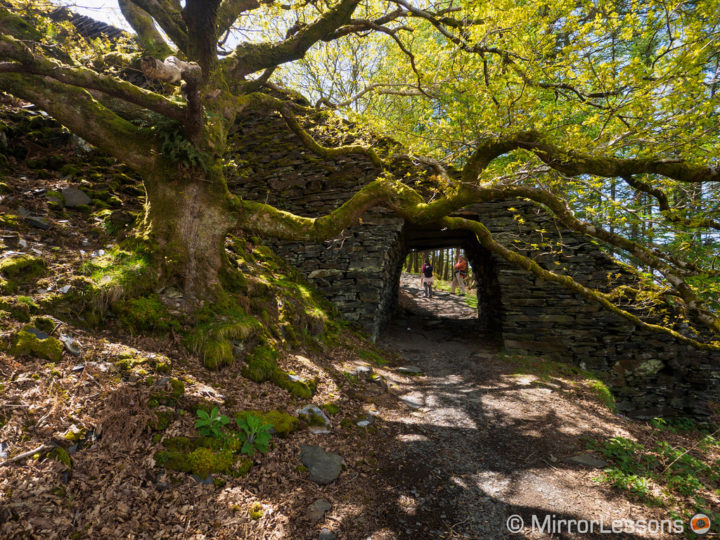 ---
5. Panasonic Leica DG Summilux 15mm f/1.7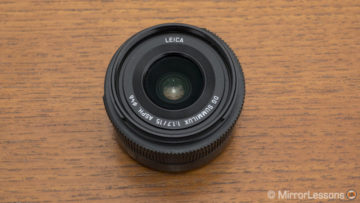 Of course, if you really need a fast aperture at the wide end of the spectrum, it's hard to beat the Leica DG Summilux 15mm f/1.7. Admittedly, it is a slightly odd focal length being both narrower than a 28mm equivalent and wider than the standard 35mm prime but it is sharp even at the fastest aperture with great contrast and colour and a very nice bokeh. The build quality is also excellent, from the barrel right down to the manual focus and clicking aperture rings. Finally, being so light and compact, it is a great match for the GX85.
Check price at B&H Photo / eBay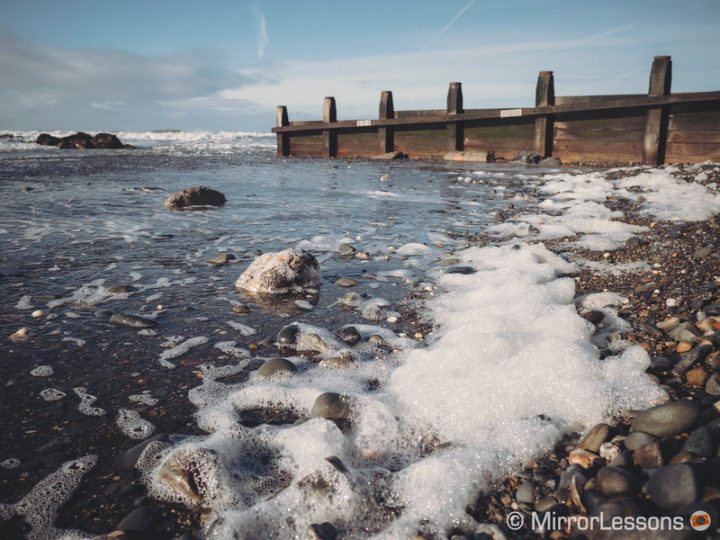 ---
6. Panasonic Leica DG Summilux 25mm f/1.4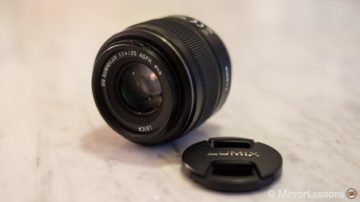 Here is another excellent prime, once again from the Leica catalog, that has been in our collection since we first began using Micro Four Thirds cameras. The Leica 25mm f/1.4 is a standard prime that works well for street, documentary, weddings, and landscapes, and thanks to its fast aperture, you can easily achieve a shallow depth of field with a lovely bokeh. The lens is also sharp throughout the aperture range and presents very few issues in terms of flare or chromatic aberration.
Check price at B&H Photo / eBay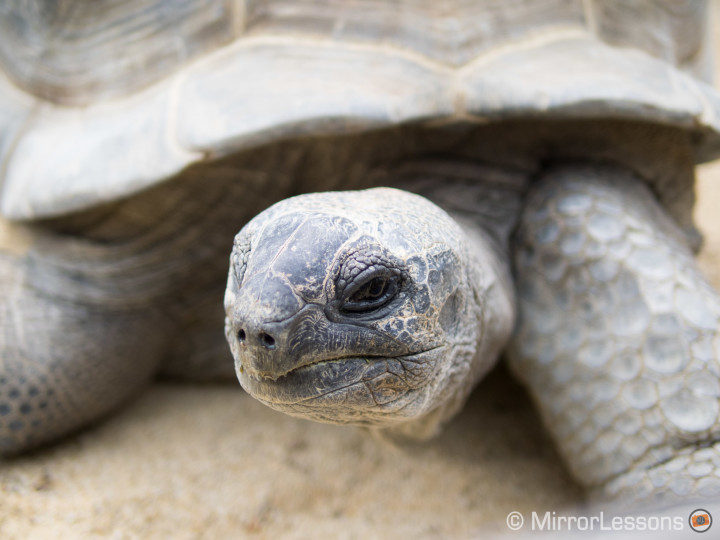 ---
7. Panasonic Lumix 42.5mm f/1.7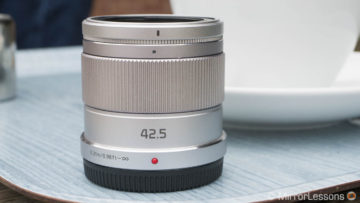 Before the Lumix 42.5mm f/1.7 came along, I was a huge advocate for the M.Zuiko 45mm f/1.8 because of its compactness, affordable price, good optical quality, lovely bokeh and fast aperture. While I still love and own the Olympus lens, I feel the more recent Lumix 42.5mm is a better match for the GX85 because it is compatible with Dual IS. (Plus it has a lovely metal finish.) Otherwise, the performance, appearance and price of the two portrait lenses are extremely similar.
Check price at B&H Photo / eBay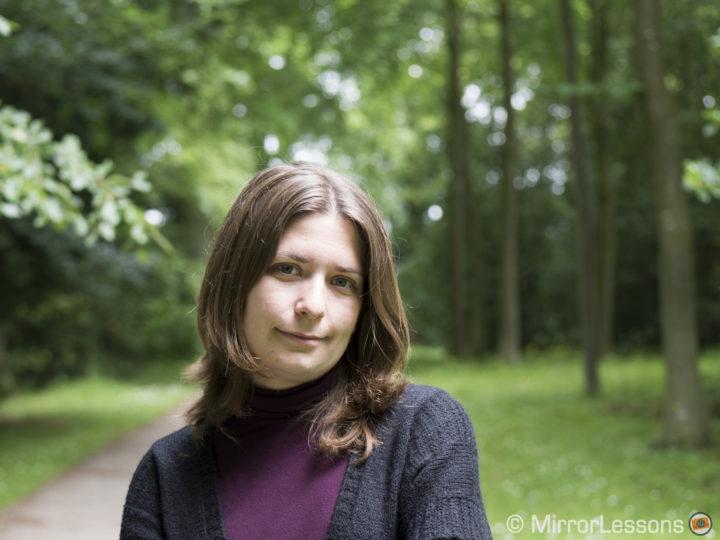 ---
8. Olympus M.Zuiko 60mm f/2.8 Macro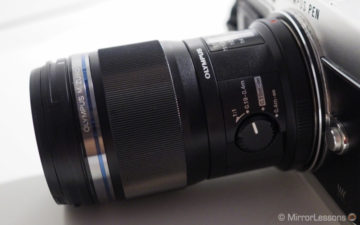 Speaking as a macro photographer, I realise I am somewhat biased but this is the one lens that never leaves my bag. With an equivalent field of view of 120mm, the M.Zuiko 60mm macro is a good length for subjects that won't let you get too close like insects, and the magnification ratio of 1:1 makes it possible to capture lots of fine detail. The compact barrel features a handy focus limiter switch and a lens hood that retracts over the barrel for compact storage purposes.
Overall, this lens is very sharp and is the perfect size for the GX85. Being an Olympus M.Zuiko lens, it isn't compatible with Dual IS like, for example, the Lumix G 30mm macro but I've found that the 5-axis sensor stabilisation is enough for most purposes. Plus, it is quite common to use manual focus anyway when you are working at very close distances.
Although not its main application, the 120mm field of view makes it a plausible portrait / head shot alternative as well.
Check price at B&H Photo / eBay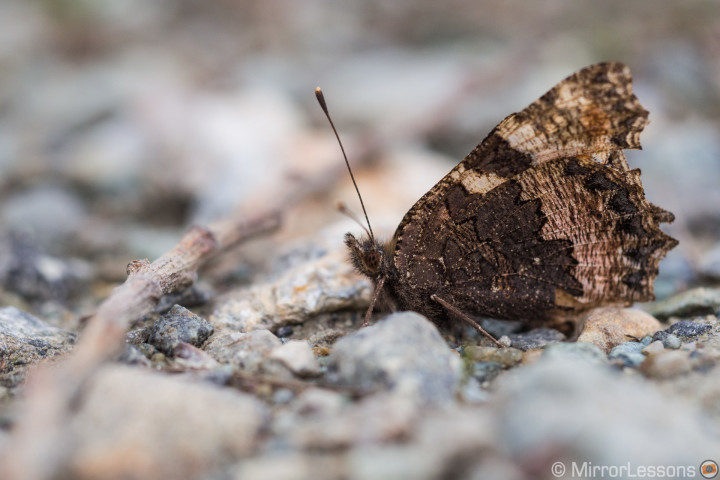 ---
9. Olympus M.Zuiko 75mm f/1.8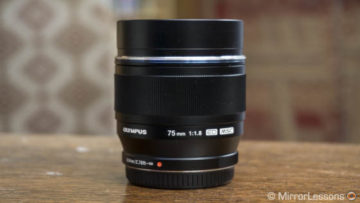 Another one of my favourite lenses in the Micro Four Thirds catalog is the M.Zuiko 75mm f/1.8. Best suited to portrait photography due to its medium telephoto length, this lens is razor sharp even at its fastest aperture and produces a drool-worthy bokeh with beautiful round out-of-focus areas and smooth transitions.
In fact, we often used this lens in the place of the Lumix 35-100mm f/2.8 (mentioned above) for events and low-light sports because its fast aperture allows you to keep your ISO value down and raise your shutter speed.
Check price at B&H Photo / eBay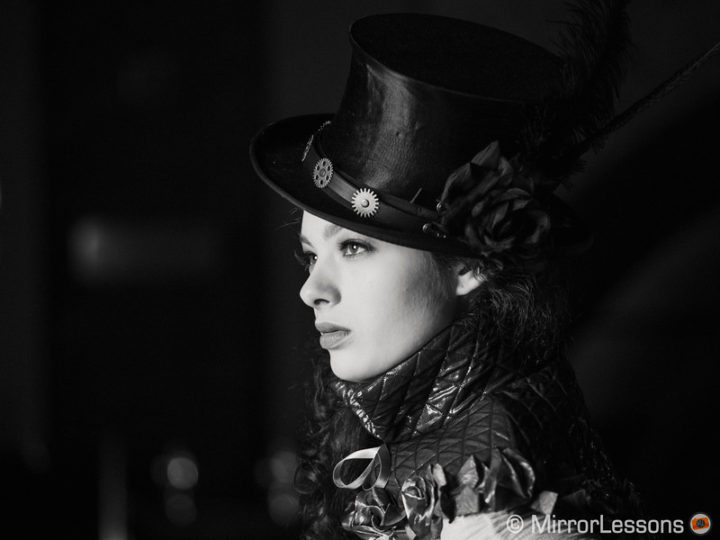 ---
10. Panasonic Lumix 100-300mm f/4-5.6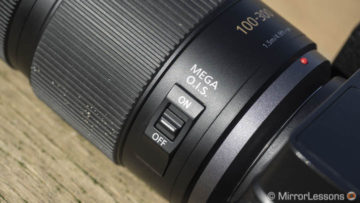 The Lumix 100-300mm is one of the longest telephoto zooms for the Micro Four Thirds and is a good companion for sports and wildlife. It is only beaten by the high-end Leica 100-400mm f/4-6.3 which would also be a good option if its size and weight didn't completely dwarf the GX85!
Happily, the Lumix 100-300mm is both smaller and lighter than its big brother, and delivers pretty good optical and AF performance considering the price. It has an older optical stabilisation system called Mega O.I.S which isn't compatible with Dual IS but works well enough on its own. (Also keep in mind that for fast moving subjects, you'll rarely want to use slow shutter speeds anyway!)
Of course, if you are really serious about wildlife photography, I'd forget about both the GX85 and the 100-300mm and go straight for the 100-400mm and a more substantial body like the Panasonic GH4 or GX8.
Check price at B&H Photo / eBay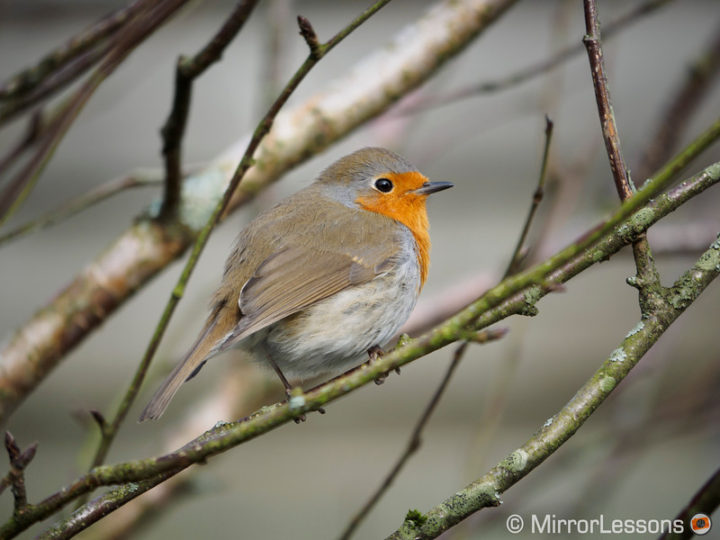 ---
BONUS: Olympus M.Zuiko 8mm f/1.8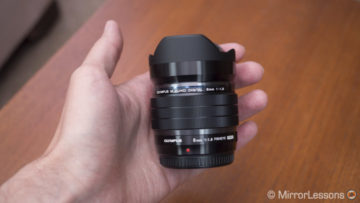 For our final suggestion, let's head right back to the wide end of the spectrum and talk about the amazing M.Zuiko 8mm f/1.8 PRO fisheye. Not only does it have a very fast aperture and good close focusing capabilities but it is also super sharp, full of contrast and character and weather-resistant to boot.
I used this lens exclusively for nearly a month while travelling around Southern Ontario and found it an incredibly fun and versatile tool that allowed me to see the world in a way I'd never imagined.
Check price at B&H Photo / eBay